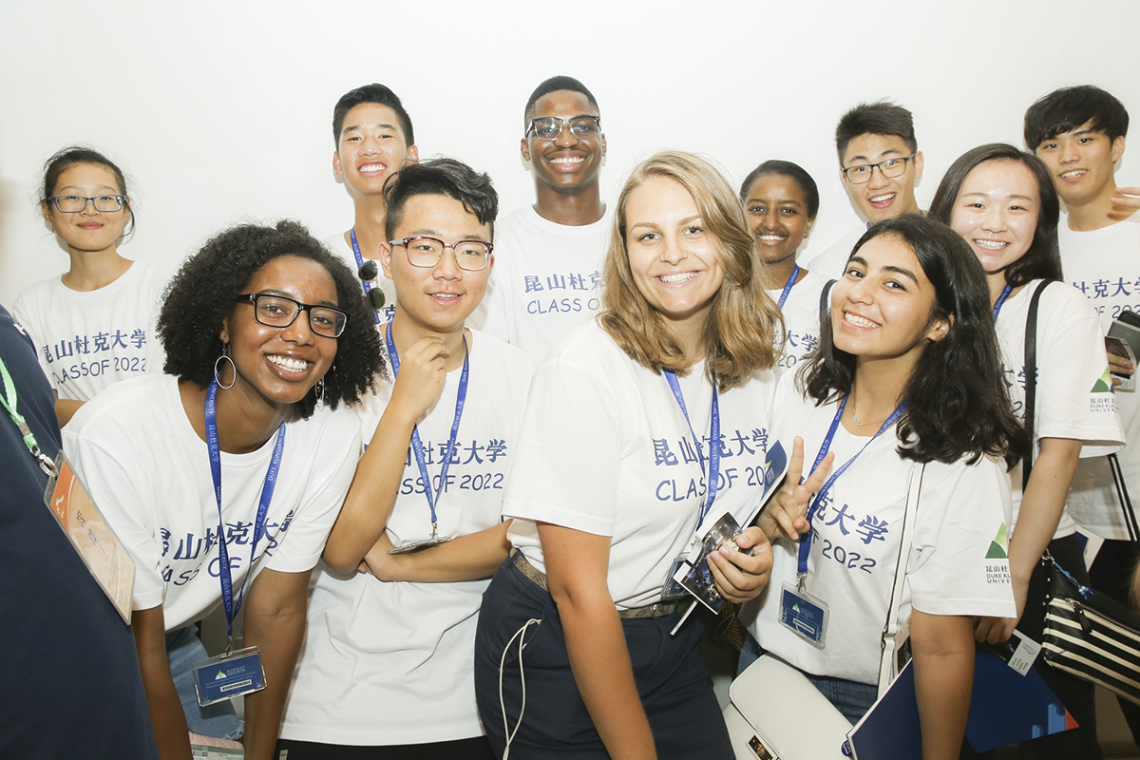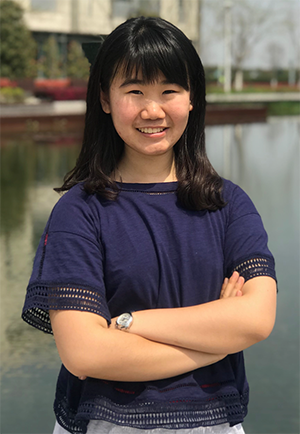 If anyone can appreciate what Duke Kunshan (DKU) students may experience when they arrive on Duke's campus next summer, it is Linda Zhang.
Zhang, a Duke senior from Tianjin, China, outside Beijing, knows first-hand how difficult it can be to find one's comfort zone far from home.
When first arriving in Durham for pre-orientation, Zhang couldn't understand why Americans ate so many sandwiches or blasted their air conditioning.
Over time, Zhang adapted and is now a big Duke booster. She is equally bullish on DKU, whose third-year undergraduates will begin to study abroad at Duke starting in 2020. DKU students may study at Duke for up to a summer session and one semester, an option the two schools worked out when DKU was launched several years ago.
"DKU is kind of like my family," said Zhang, who did an independent research project at DKU after her freshman year at Duke, and later studied there for a semester. "I love Duke a lot; I love DKU equally. I feel like an 'unofficial ambassador' for DKU."
In conversations with DKU students, Zhang said she is often asked if the Duke students know of their impending arrival. She replies, "Do you want the honest answer or the sugar-coated answer?"
Along with Duke senior Vincent Liu, Zhang is co-chair of the Kunshan Student Ambassador Council (KSAC), which is working to raise Duke student awareness of the impending arrival of the DKU students. That includes recruiting Duke students in the planning and carrying out of activities to help make the DKU students feel welcome upon their arrival. The DKU students are a diverse group from 40 different countries, so one way to get them involved in the Duke community is to create connections through existing resources such as the many student clubs on campus.
KSAC also plans to give out welcome cards (while tabling on the Bryan Center Walkway) and create "welcome baskets" with such North Carolina specialties as sweet tea and peanuts that the Duke students can present to the DKU students.
KSAC recently arranged a Skype call to DKU where six Duke seniors talked about the different career paths they are on, the first-ever live conversations between the two student bodies. Because those arriving next summer comprise the first class of undergraduates at DKU, they do not have upperclass students with whom to discuss such topics, Zhang noted.
KSAC is also working with DKU students on D2D, a matching program that aims to establish peer relationship before DKU students arrive on campus. In a summer pilot program, 14 DKU students were matched with four Duke students with whom they shared phone calls and regular text messages. "In this way, DKU students will know at least one Duke student when they arrive in Durham and can continue building their relationship in person," Zhang said.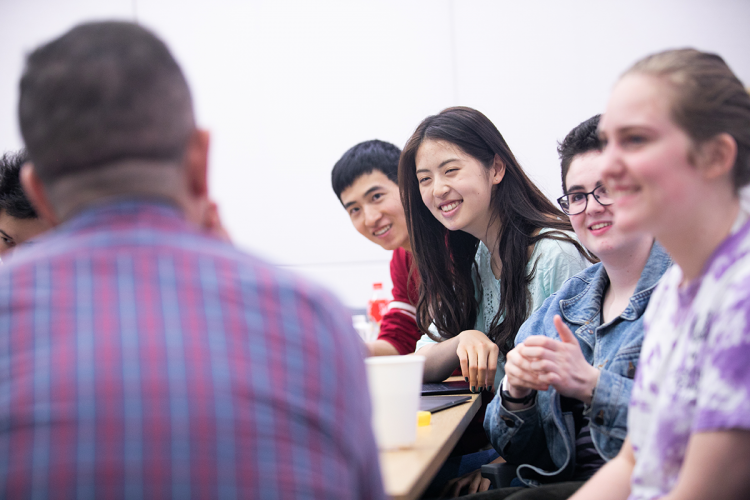 It is not only students who are gearing up for the arrival of about 60 DKU students this summer and 120 students in both the fall of 2020 and spring of 2021.
Valerie Hausman, the associate vice provost for DKU-Duke Programming and Strategy, has been working with colleagues across Duke for more than a year to get ready for this moment.
"Our goal is for DKU students to have a comparable student experience to that of Duke students on the Duke campus."
-- Valerie Hausman
"My position was created specifically to get our Duke campus ready for this momentous occasion," Hausman said. "Our goal is for DKU students to have a comparable student experience to that of Duke students on the Duke campus."
That means attending to myriad details involving dozens of departments, ranging from help with visas to academic advising. "Every aspect of this campus will be involved," Hausman said.
In managing this process, the to-do list has been divided into four buckets. They are:
Academics. This includes ramping up academic advising, career services and other resources to be sure the new arrivals have what they need.
Student Affairs. This ranges from housing, wellness, student activities and dining to recreation and physical education, among other things. The DKU students will live in residence halls on West, but will be spread out so they integrate as much as possible into the Duke student body.
Infrastructure. This category involves academic records, transcripts, course equivalencies, technology, the library, Human Resources and visas.
Communications. These efforts include pre-orientation, course catalogs and the like.
"While at Duke, we want DKU students to be fully integrated in the community, taking courses with Duke peers and participating in programs, activities, and organizations relevant to their individual goals," Hausman said.
"There a lot of tension in this world right now, but DKU and Duke provide such a unique opportunity, an entry point to experiment and understand and overturn that tension."
-- Linda Zhang
Zhang, who is disappointed she will no longer be on campus when the DKU students arrive, has her own list of recommendations for the new arrivals.
"I would tell them to choose classes that enable you to learn more, talk to more people, take advantage of more Duke resources.
"And if you love basketball, go to games. If you love research, talk to researchers. If you love animals, go to the Lemur Center. And definitely go to the gardens and climb the chapel."
Most of all, Zhang said, "Don't stay in your room. Do a lot and build relationships that last even when you go back."
Zhang also has advice for Duke students.
"I would say, listen. DKU students have as much to offer as Duke students and you wouldn't know that until you get in touch with them, truly listen to them, and learn.
"There a lot of tension in this world right now, but DKU and Duke provide such a unique opportunity, an entry point to experiment and understand and overturn that tension. I wish I could be here to witness this. The DKU students are about to experience a magnitude of change, but so are the Duke students. It's contingent on everyone's willingness to be vulnerable and open and confused, but comfortable with that confusion."