Solar Powers Equipment at Duke Campus Farm
Nicholas School professor partners with farm on project that will soon power batteries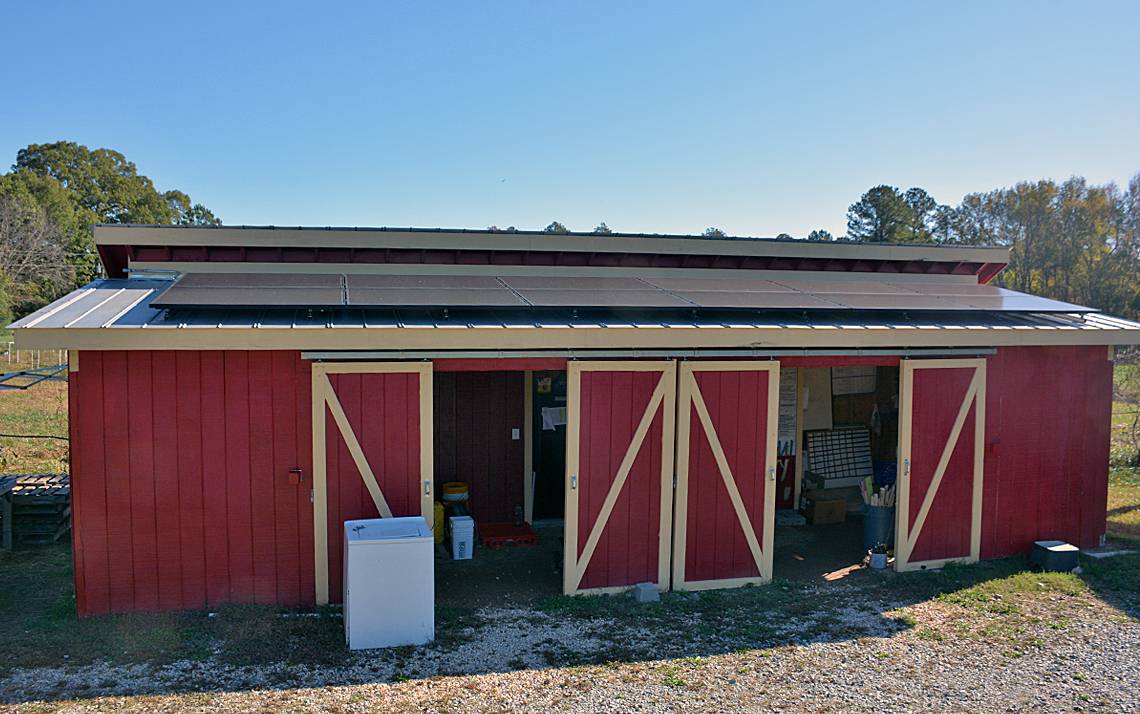 Produce is no longer the only thing harnessing the sun at Duke Campus Farm.
Since July, the farm has used solar panels at the farm to power a water pump for a well, weed trimmers, mowers and a retrofitted clothes dryer that spins leafy greens dry after washing.
"Our electrical use is pretty minimal on the farm, so the solar panels completely cover our electrical loads from the barn," said Leslie Wolverton, field education manager for Duke Campus Farm. "The panels show that Duke is keeping within its goals to mitigate climate change and promote sustainability."
Duke Campus Farm obtained a dozen solar panels, which sit on the roof of a barn, by teaming up with Lincoln Pratson, the Gendell Family Professor of Energy and Environment for the Nicholas School of the Environment.
The solar panels are part of Pratson's "Second Life Battery Project," in which he is testing the remaining life in used sealed lead acid batteries taken from Duke data centers and provided to him by the Office of Information Technology. OIT replaces the data center batteries within their life span to ensure there are no outages in Duke's telecommunications.
Pratson is currently conducting laboratory tests of the batteries. His next step will be to exercise them at the farm to demonstrate their potential for extended use in other applications around campus. The solar panels that he's installed at Duke Campus Farm will be used in charging the batteries. In turn, the batteries will be tapped to help provide electricity at the farm when the sun isn't shining.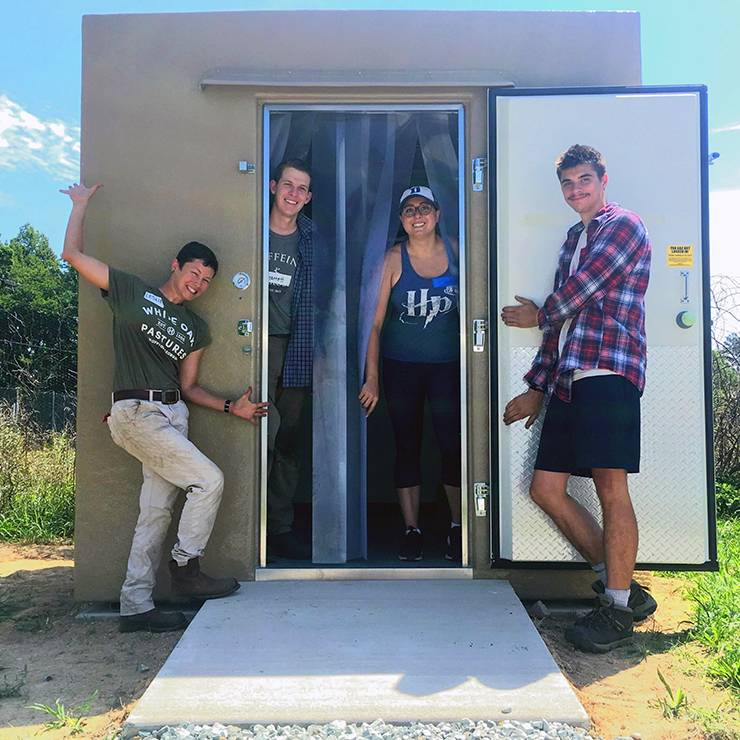 "We're trying to assess how much we can put these batteries back to work," Pratson said. "We're essentially throwing away energy if these batteries contain significant remaining energy and we're not using it. The batteries could have a second life for less mission-critical uses after they have to be swapped out of the data centers."
One of the ways that the batteries will be tested at the farm is in helping power the farm's new walk-in cooler. The farm added the cooler in June to keep produce fresh for Community Share Agriculture Subscribers and the Marketplace on East Campus.
"The cooler and the Second Life Battery Project give us a little more flexibility for harvesting," Wolverton said. "If we have a big order, we can go ahead and harvest the day before to store in the cooler. We don't find ourselves in as much of a time crunch."
If Pratson obtains conclusive research results from the farm, he will begin looking for purposes for the used batteries elsewhere on campus. Support for his project has come from the Duke University Energy Initiative Energy Research Seed Fund.
Have a story idea or news to share? Share it with Working@Duke.