How to Handle Feedback
Constructive appraisals can be difficult, but they have value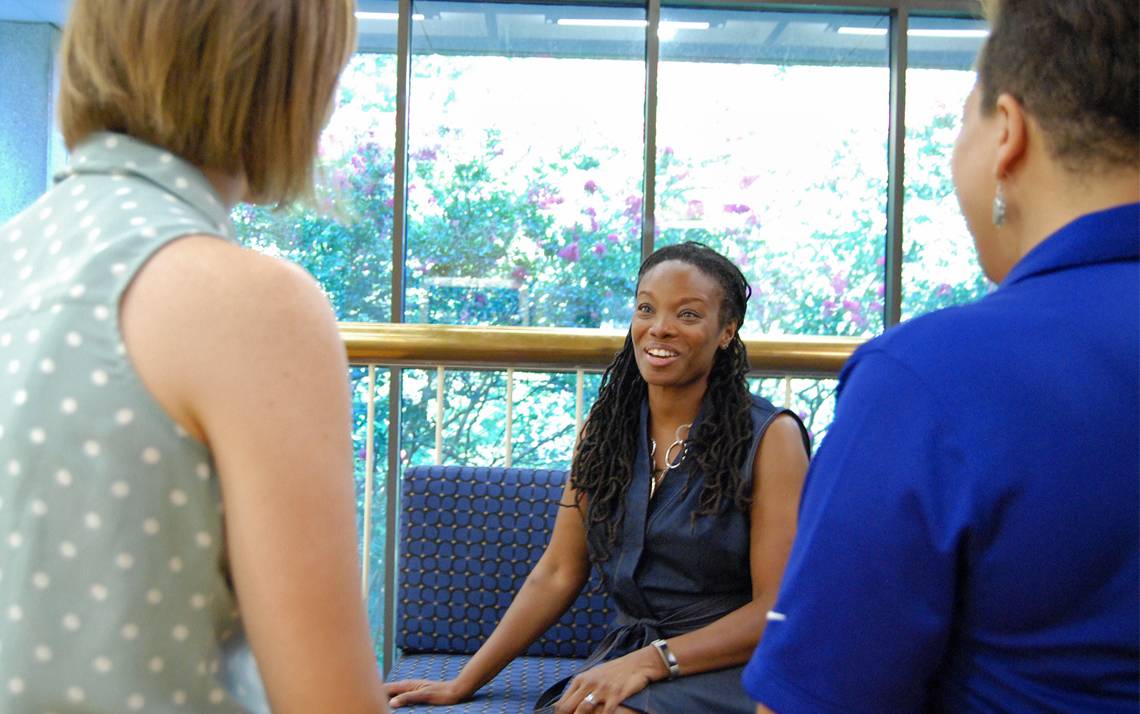 When her 360-degree evaluation – a collection of anonymous feedback from colleagues – landed in her email inbox, La Tondra Murray had to collect herself.
"It was one of those things where your heart's beating really fast because you're nervous about opening something," said Murray, director for online and distance education for Duke Engineering.
A component of the Duke Leadership Academy, which Murray completed, the evaluation contained appraisals of her as a colleague. While there were plenty of positives, Murray recalls being stung by a few critiques.
"I was in my feelings a little bit," Murray said.
Looking back, Murray said the report carried immense value. The feedback inspired her to be more concise when communicating her needs and to respond quickly to requests.
"Part of what I took from that experience was how I should ask for feedback more regularly," Murray said.
While hearing feedback can be tough, keeping a few things in mind can make growing from feedback easier.
Set emotions aside
After her evaluation, Murray reflected on why she took comments about juggling priorities and communication so hard. She figured it had more to do with a bruised ego.
Don Shortslef, senior practitioner for Duke Learning & Organization Development who teaches courses on delivering and receiving feedback, said understanding and processing emotions is crucial.
"You've got to stop yourself and ask, 'What do I really want? What do I want for myself? What do I want for the other person, our team and the organization?'" he said. "That enables you to let your emotions go."
Use the information
During her 10 years at Duke, Murray has contributed to evaluations of colleagues. She understood that those who evaluated her were trying to be helpful. She also didn't want to waste a chance to learn from people who know her work best.
"Feedback is just data," Murray said. "It's just information that can allow us to continue doing things or allow us to pivot so we can do things differently."
Look at the big picture
While Murray dwelled on critical pieces, the report praised her abilities to collaborate, manage employees and build relationships with students.
"There were things that they said were going super well," Murray said. "I almost threw those out."
Now she looks at the entirety of the feedback so she doesn't overlook affirming parts.
"I've tried to be very holistic in my approach," Murray said. "Some information is going to support what I'm doing and some is going to suggest that I need to do things differently. I want to take it collectively and look at it as a neutral opportunity to grow."
Have a story idea or news to share? Share it with Working@Duke.