Get or Renew a Passport at Duke on Nov. 21
Special event features free passport photos and guidance from U.S. officials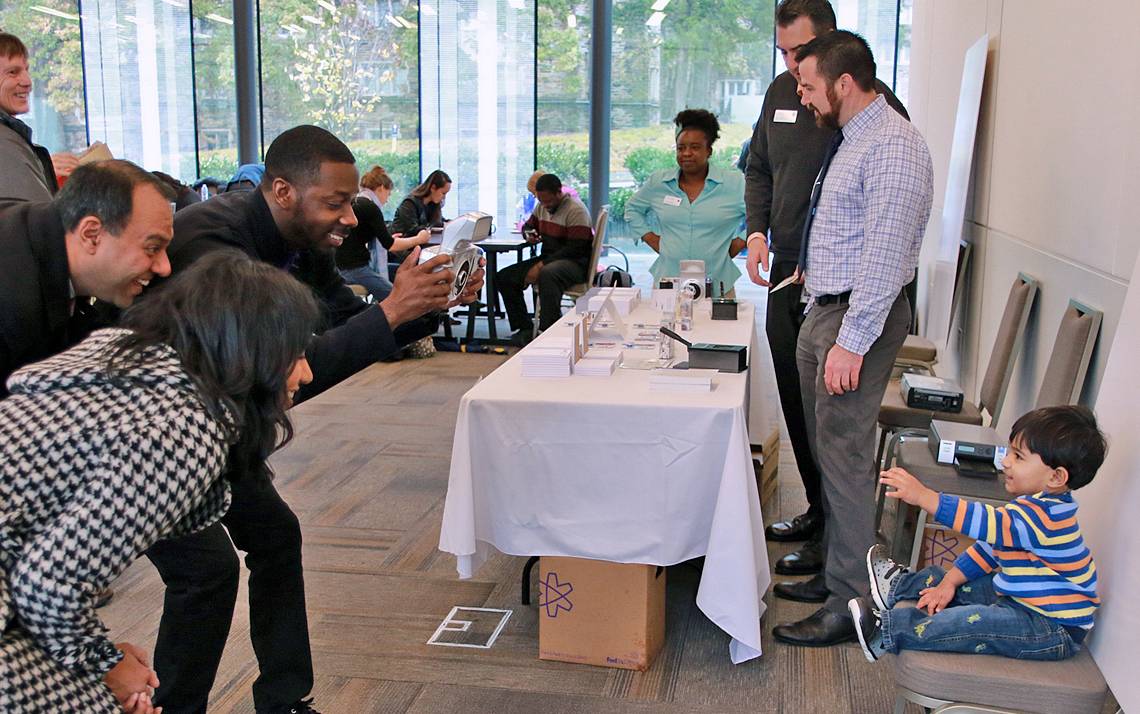 In the past few months, Krishna Udayakumar has traveled to Ethiopia, England, India and Singapore for work.
A veteran traveler, he's adept at navigating challenging protocols of bouncing between countries. Udayakumar's two-year old so, Kiran, has a passport, too; Kiran got his passport through last year's campus passport drive, which returns to Duke on Nov. 21.
"He was the only one of us who didn't have a passport, so it was a great way for him to get a passport locally without having to drive somewhere and wait," said Udayakumar, associate professor of Global Health and Medicine and director of the Duke Global Health Innovation Center.
Duke students, staff, faculty and alumni – and their family members – looking to apply for, or renew, passports are invited to Penn Pavilion for the annual Duke Passport Drive. The free first-come-first-served event runs from 9 a.m.-3 p.m.
Officials from the U.S. State Department will be on hand to accept applications and renewals and staff members from Duke Global Administration and Travel Support and the Office of Global Affairs will provide advice and notary services. FedEx will offer passport photos at no cost to the traveler and Duke Federal Credit Union will help prepare methods of payment.
"In terms of convenience, we've got it all covered," said Christy Parrish, senior manager for Global Administrative and Travel Support. "We've brought all the resources we can together."
The U.S. State Department officials have been a valuable resource at the event, providing help sorting out complicated passport questions and helping the application process proceed smoothly.
"People can get all of their questions answered in person, so they know that, when they're submitting their passport application, everything is good to go and it's going to be approved," said Colette Watt, a program coordinator with the Office of Global Affairs and the initial organizer of the Passport Drive. "Because of that, they're also processed really quickly."
During last year's event, the process of getting Kiran's passport photo provided some fun moments. With his parents nearby keeping him in good spirits, it took a few tries for the photographer to capture the child's photo.
"It was fantastic for Duke to invest in pulling together all of those resources, from the incredibly helpful and friendly photographer who worked with us for quite some time to the people that made sure all of his paperwork was in order," Udayakumar said.
Visit sites.duke.edu/dukepassportdrive for information on parking as well as fees and the documents you'll need to bring.
Have a story idea or news to share? Share it with Working@Duke.