Rent a GoPro Camera and Other Tech for Free
OIT loans technology at no cost to Duke community members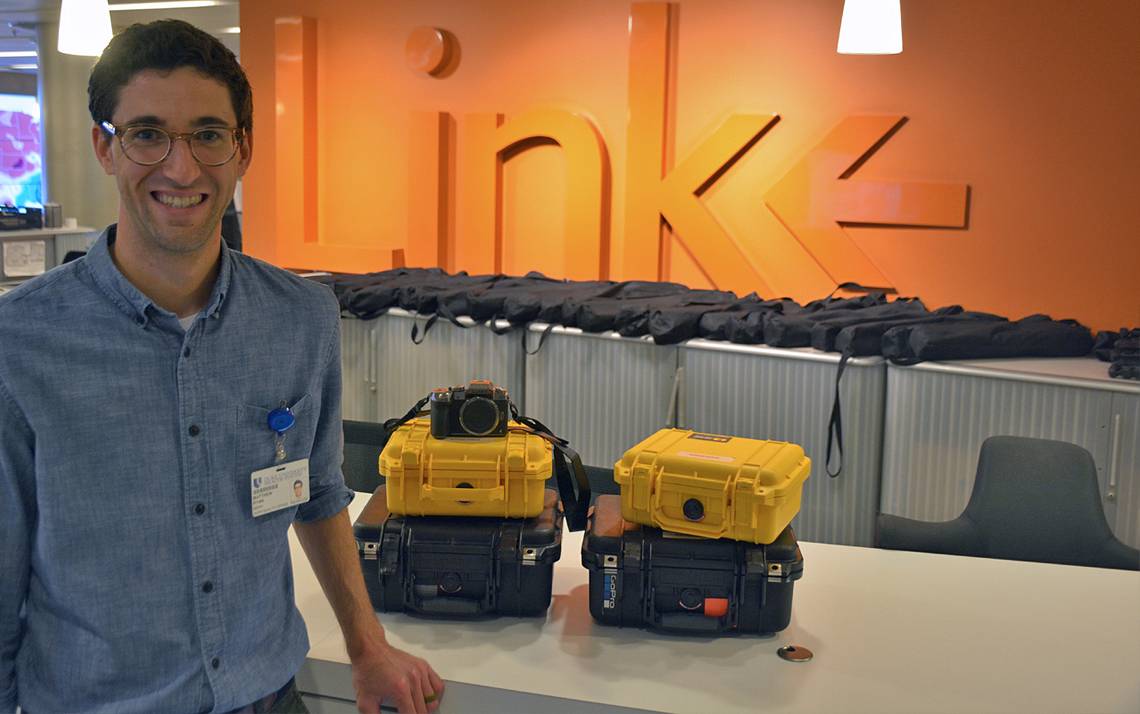 Matthew Ryan had sticker shock when looking to buy a camera for work in the Duke Center for Healthcare Safety and Quality.
Ryan wanted to film parts of the center's 2019 Evidence-Based Practice Workshop, hosted by the center in partnership with the Duke Medical Library, for use in future promotional materials.
But he couldn't find a quality HD camera for under $300.
"I really don't use a camera enough in my job to warrant the department buying one, but I didn't want to rely on cell phone footage either," said Ryan, program manager for the Duke Center for Healthcare Safety and Quality. "I needed a happy medium."
Duke's Office of Information Technology had a solution for Ryan. He rented an HD camera and tripod for free through OIT's service desk at the Link.
The Link, located in the lower level of Perkins Library, offers innovative technological approaches to teaching and learning. OIT manages a service desk in the space, where Duke community members can borrow A/V equipment at no charge.
Available for rent are video cameras, DSLR camera kits, tripods, microphones, phone chargers, laptop chargers, iPad Minis, calculators and GoPros. Equipment can used on or off campus.
"Our rentals take the burden off people who need equipment for emergencies or for once or twice a year," said Erik Piper, IT analyst for Duke OIT. "We see a lot of scenarios where someone comes to us and says, 'I have to record this video once a year and I want it to be nicer than what I can film on my phone.'"
Some items are loaned on a first-come-first-served basis, and rental time varies by equipment. Upon pickup, you may be required to fill out additional information for tracking/agreement purposes.
Rent technology here.
Have a story idea or news to share? Share it with Working@Duke.