3 Ways to Keep Your Property Safe
Duke University Police Department shares crime prevention strategies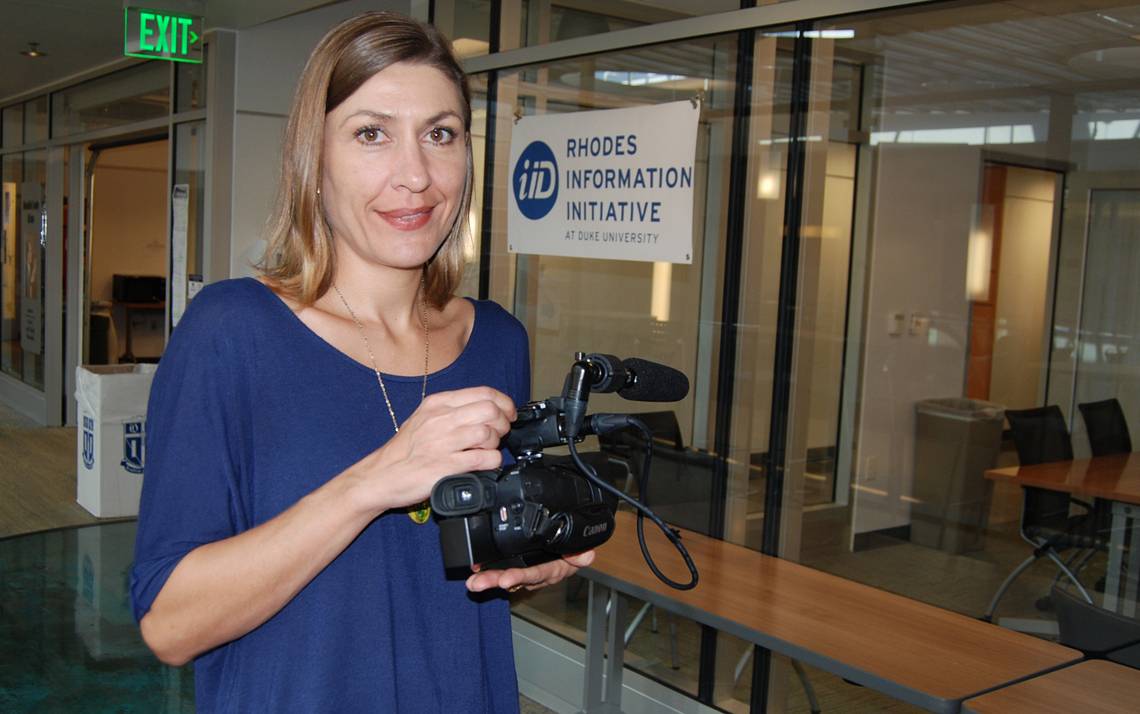 The third floor of Gross Hall is a busy place. There's a sunlit atrium, a prime spot for sitting and enjoying a quiet moment. There's also plenty of open office space, meeting rooms and foot traffic.
In the middle of all this sits the Rhodes Information Initiative workspace, which brings together students and faculty from a variety of disciplines to explore and showcase the potential of big data. To spread the reach of its work, the Rhodes Information Initiative uses video equipment and presentation tools such as a portable sound system.
As the person responsible for keeping track of equipment, Ariel Dawn, the Rhodes Information Initiative's events and communications specialist, enlisted the Duke University Police Department to get the equipment engraved with serial numbers and the initiative's name. The information is stored in the police department's files.
"We wanted to find a way to identify this stuff as ours just in case somebody did walk away with it," Dawn said.
Most campus crime involves theft of unattended property, which also includes thefts from unlocked motor vehicles. Last year, there were 291 reported instances of items stolen from unsecured or open areas across Duke. With the help of the Duke University Police Department, here are some helpful tips and resources to keep your property secure.
Get Your Valuables Engraved
Electronics are popular targets for thieves, who can resell laptops, cameras and phones online or at pawn shops. Marking your items with a number or code makes them less tempting to steal and can help with recovery should an item get lost or stolen.
"Taking one more step to be defensively-minded about your property could go a long way toward keeping it safe," said Kelly George, Duke Police community services officer.
Duke Police offers free engraving services for students, staff and faculty at periodic engraving sessions across campus and upon request. In addition to recording an item's serial number and storing it in a database, police officers can engrave a unique code on the item and record that as well.
"It's really reassuring to know that there's a record for everything," Dawn said of the service. "If you need to file a report later, they already have the information."
Get a Good Bike Lock
Bicycle racks can be attractive spots for would-be thieves. Over the past 12 months, 13 bikes have been stolen at Duke.
While a bike lock is an easy precaution, Duke officers say that it's equally important to make sure you're using the right lock.
Locks that rely on chains or cables can be cut. U-shaped locks made of thick steel are often the safest kind of bike lock. In addition to being extremely difficult to break, the locks are an effective deterrent.
"There are just so many choices out there for criminals," said Duke Police Community Services Officer Daryl Mount. "They're looking for that particular lock they can cut."
Be Aware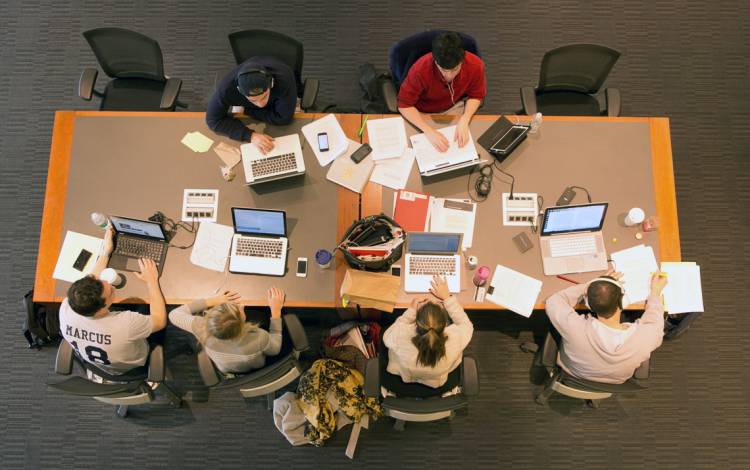 Perhaps the one piece of advice Duke Police officers give most to Duke community members is to simply be aware of your surroundings.
The idea is that once people embrace the fact that most campus crime involves the theft of unattended property, the next step is taking simple precautions. Steps such as locking the doors to your office or residence hall room when you leave, or not leaving valuables – such as laptops, backpacks, wallets, phones or purses – unattended are crucial to keeping things out of the wrong hands.
And for the many employees who drive to campus, it's important to avoid leaving your valuables – such as laptops, backpacks, purses and GPS systems – in plan view in your car, which should be locked. In the past 12 months, 35 vehicle break-ins have been reported.
It's also helpful to download the free LiveSafe app, which can be used to discreetly report suspicious behavior and help alert Duke Police to a theft.
"A lot of people have a hard time with the idea that people will commit these crimes," said William Higgins, Duke Police investigations corporal. "Some people just think it won't happen to them."
Have a story idea or news to share? Share it with Working@Duke.