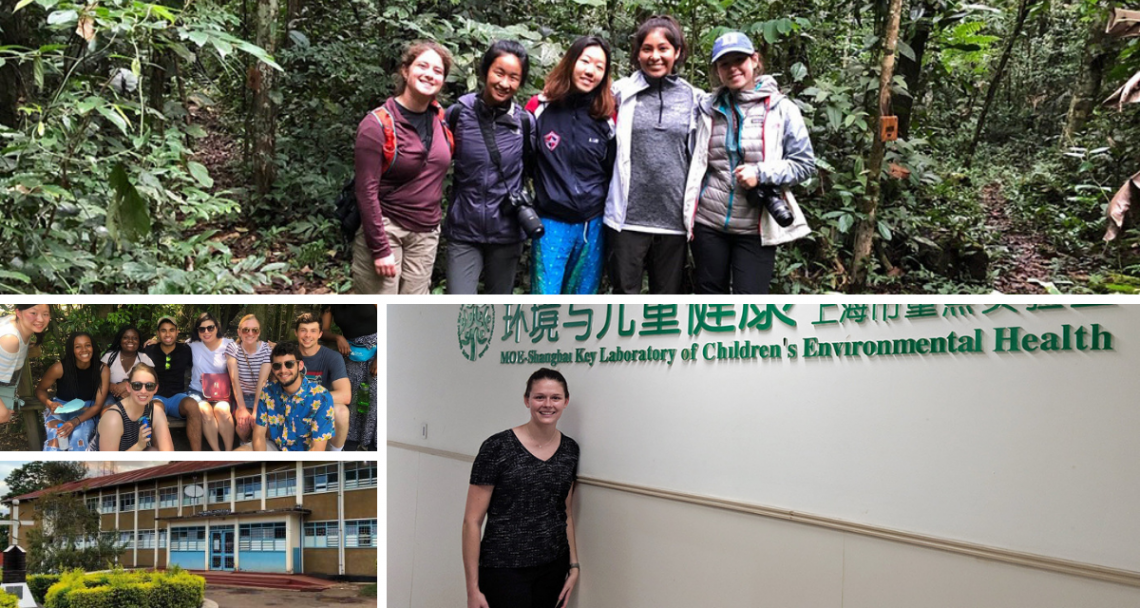 Explore, study, serve. Repeat.
Duke students headed out this summer around Durham, the United States and the world to extend their education through learning experiences that combined classroom study, research and community work. Many returned with experiences that will shape their Duke education and life beyond graduation.
Below is a sample of those experiences in different university programs, including Bass Connections, DukeEngage, Data+ and others.
Helping Little Hands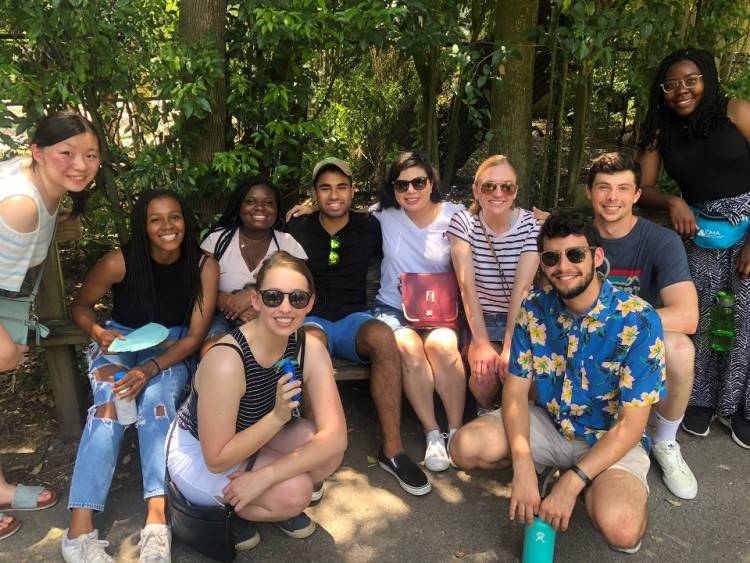 Assisting young New Orleans children with health and human services provided memorable encounters for Duke students in the DukeEngage New Orleans program.
Working with a variety of non-profits, the students supported a diverse range of initiatives in communities that are still rebuilding from Hurricane Katrina.
Brianna Joyce writes about the memories of the children she assisted while working with social workers and medical providers at the New Orleans Children's Advocacy Center. The children had health and trauma issues, and she writes that she carries away the visions of the children's joy and laughter, but also their sadness.
One day, Joyce writes, she met "two young boys who loved the Girl Scout Cookies we kept for patients in our office's kitchen, but who didn't want to leave the playroom's video games to go talk about what happened to them with the doctor. What also stays with these providers is how neither a mother nor a father accompanied these boys on the day of their appointment."
Read more here.
Why Investigate?
Yuexuan Chen spent the summer with DukeEngage in South Africa working with a journalism non-governmental organization writing about environmental problems in Durban and economic, racial, corruption and other issues connected with the environment.
Chen writes that he came into the internship feeling somewhat overwhelmed at the size of the environmental problems, and wondering if efforts such as recycling seem like "cleaning the door handles on the Titanic."
But journalism, he writes, gave him avenues to address issues and find partners in advocacy. This left him with more hope.
"It's easy to be overwhelmed by how dire the situation looks, how helpless you feel and how impossible the issue can be to untangle, but there's hope to be found and people who care about the same things you do," Chen writes.
Read more here.
Mapping the Evictions Problem in Durham
With an estimated 145,000 people expected to move into Durham County over the next 25 years, Durham's housing boom is expected to continue for some time. But for low-income Durham residents, housing pressures are going to get harder.
Already, the Durham evictions rate is one of the highest in the state, and double that of the national rate. To help policymakers and the community better understand the issue, Duke students in the summer research program Data+ created a time-lapse map of the more than 200,000 evictions filed in Durham County since 2000.
The map provides evidence for some of the reasons for the evictions and offers possible solutions.
Read more here.
Offering Care, Making Connections
Duke also has a collection of summer research programs for graduate and professional students, and for one School of Nursing student, the work included building lasting friendships.
Master of Science in Nursing student Robert Louis-Ferdinand traveled to Tanzania as part of Duke's Office of Global and Community Health Initiatives program. Working at Machame Hospital, at the edge of the Tanzanian rainforest at the base of Mt. Kilimanjaro, Louis-Ferdinand provided primary care to hundreds of patients, many of who didn't speak English. He said he learned to listen to the patients using other senses.
"Nursing is fundamentally about education and caring for people," Louis-Ferdinand said. "Through my clinical immersion, I have a deeper appreciation for people and diversity. This experience changed me as a person for the better and I'd like to think that if you're a better person, then you're also a better caregiver."
Read story here.
Deep in the Peruvian Amazon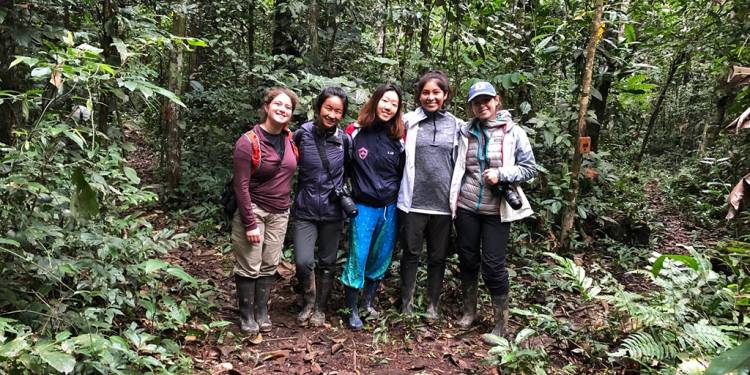 International attention is currently focused on fires that may be changing the ecosystem of the Amazon rain forest, but a Bass Connections team this summer continued research on a lesser known ecological challenge: artisanal and small-scale gold mining in the Peruvian Amazon.
Such mining is illegal, but it comprises a large part of the local economy, all while dumping significant amounts of toxic mercury into the ecosystem.
Surrounded by astonishing vistas and wildlife, the Bass Connections students took away remarkable impressions during their visit. But the teams' important work in collecting data and building trust within the local community has already affected national policy.
Read more here.
Learning How Health Policy Can Change Lives
In a summer internship in Washington, D.C., Mohammed Fazili learned that health policy doesn't just mean working with policy makers: It requires talking – and listening to – patients, health care providers, medical researchers, payers and others.
Working as part of the Margolis Center's for Health Policy's Real-World Evidence Collaborative, Fazili, a Duke sophomore, spent the summer putting aside his pre-conceived notions about health policy and learned how to present valuable policy data to a variety of audiences.
Among the lessons he learned: "Availability of information seems to be more important than the explainability of it, meaning people are more concerned with whether they can access information as opposed to understand it in depth."
Read Fazili's blog here.
It's Our E-Waste. It's China's Pollution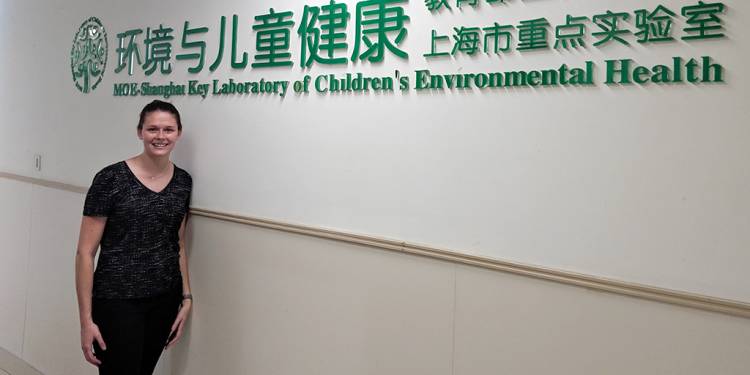 Ph.D. student Chrissy Crute went to China as part of a Bass Connections team studying the effects of maternal exposure to electronics waste on child development. For the first-time researcher, it was a learning experience, not just in visiting a new country, but also in learning how to conduct fieldwork.
The work was done in Guiyu, home to the largest e-waste site in the world. The region is plagued with extensive water pollution from leaking lead, chromium and other heavy metals. The problem, Crute said, is Chinese, but the responsibility is partly ours: Much of the computer and electronics waste that ends up in Guiyu comes from the United States.
Read Crute's blog here