A New Way to 'Learn IT' at Lunch
Popular lunchtime tech workshops return Sept. 4 with an online option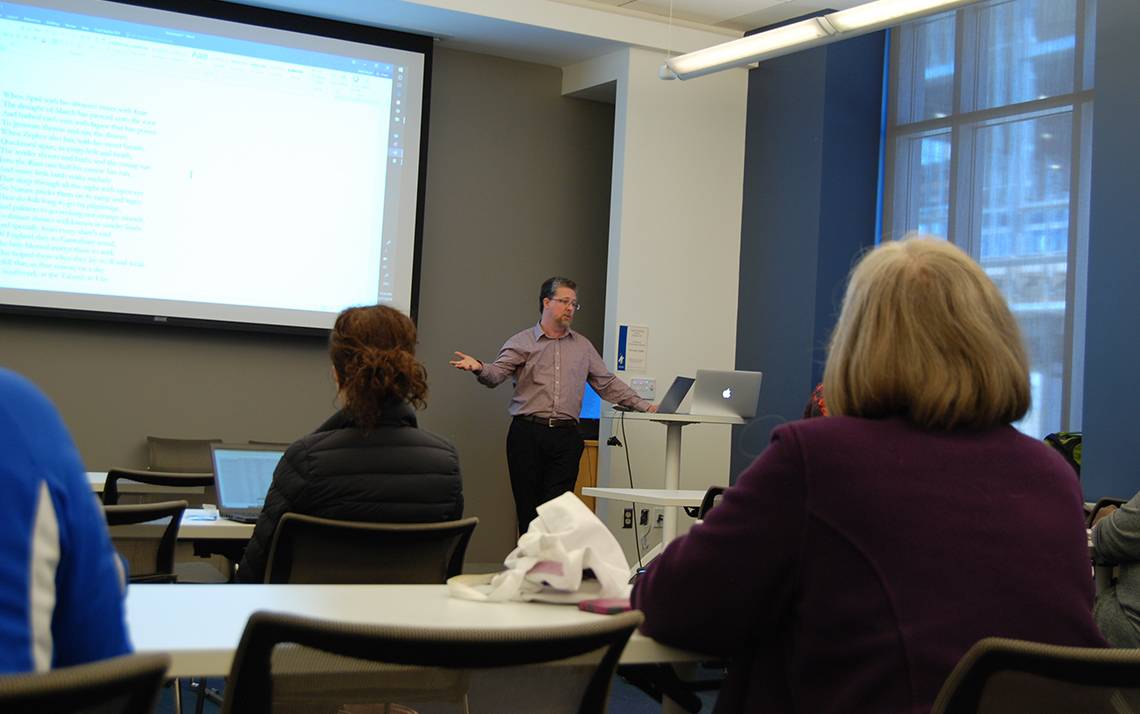 The Office of Information Technology's popular Learn IT @ Lunch series returns Sept. 4 with seven workshops that showcase tools to help you become more efficient and collaborative in your day-day work.
In a new twist, organizers will offer Duke community members the option of participating online using the Zoom video conferencing tool.
"People have been asking for this for a while, so we're going to try it out and see how it goes," said Christine Vucinich, Duke OIT's training and education practitioner and organizer of the Learn IT @ Lunch series.
Information on how to connect remotely will be posted here prior to each session.
The hour-long workshops, which begin at noon on most Wednesdays, are in the Edge Workshop Room in Bostock Library. The workshops are open to Duke students, staff and faculty. There's no need to register; you can bring your own lunch.
Last spring, Cherrita McCoy, a staff assistant in Duke University Hospital's Pediatric Department, attended a workshop offering crowd-sourced tech tips. After wanting to check out a session for a while, it was the first time she was able to attend a workshop. She said it won't be her last.
"We took a lot from it, and we really enjoyed it," she said. "I thought it was great."
The first session on Sept. 4 Phil Bicking of Duke Web Services providing guidance on how to start using the sites.duke.edu website-building platform. Later in the month, there will be workshops on using the Microsoft Teams collaboration tool and how to make social media content meet accessibility requirements.
In October, which is National Cybersecurity Awareness Month, there will be sessions showing how to avoid phishing scams and how to use LastPass, a password management program.
In November, a pair of sessions will offer advice on using the survey program Qualtrics and popular file-sharing service Box.
For more information on this fall's workshops, including a schedule and details on how to participate online, see the schedule.
Have a story idea or news to share? Share it with Working@Duke.