Lynda.com Becomes LinkedIn Learning
Online learning resource gets a new name but remains free for the Duke community
Lynda.com has a new name and look, but Duke community members can still access the same free online professional and personal development resources with LinkedIn Learning.
The new name and updated interface comes after LinkedIn's acquisition of Lynda.com in 2015. The service features the same Lynda.com content of more than 13,000 online courses covering business, technology, and creative topics taught by industry experts in five languages.
Users of Lynda.com still have access to their course history, playlists, groups and assigned coursework on the new site. Courses are available to watch on any internet-connected device and can be downloaded to watch when not online.
"You'll be able to see everything that you've done, and you'll have access to even more tutorials," said Christine Vucinich, IT education and training practitioner for Duke's Office of Information Technology.
A LinkedIn profile isn't required to use the service. However, those with LinkedIn profiles can showcase their completed courses and get targeted recommendations for future areas of study.
Several years ago, Paul Zizzo, a multimedia user services analyst at the Nicholas School of the Environment, was tasked with creating a resource for the school's faculty and students to share their work through video.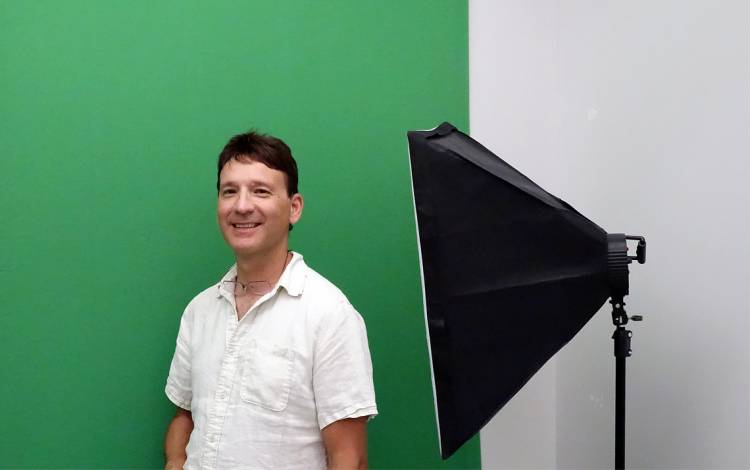 With little experience in video production, he knew there were plenty of skills to learn.
"I got into it not knowing anything about filming, lighting or anything," Zizzo said. "That is where I learned how to do all of these tasks, all thanks to Lynda.com."
Zizzo dove into Lynda.com to get up to speed on video production. Now, he'll be able to get the same great content but from a slightly different place.
Zizzo, who now oversees a small, professional video production studio at the Nicholas School, said the online service was invaluable in training him on lighting, camerawork and important video production programs such as Final Cut Pro and Camtasia.
"That is where I learned how to do all of this stuff and it worked really, really well," Zizzo said. "Lynda.com, to me, is very professional. It's very hands-on, showing you what you'll do in very precise steps.
"I feel like Duke is getting a major benefit with the learning opportunities for staff, faculty and students."
A full overview of key differences is here.
Have a story idea or news to share? Share it with Working@Duke.