Experience the Dangers of Distracted Driving – Virtually
Duke hosts interactive distracted driving simulation on April 8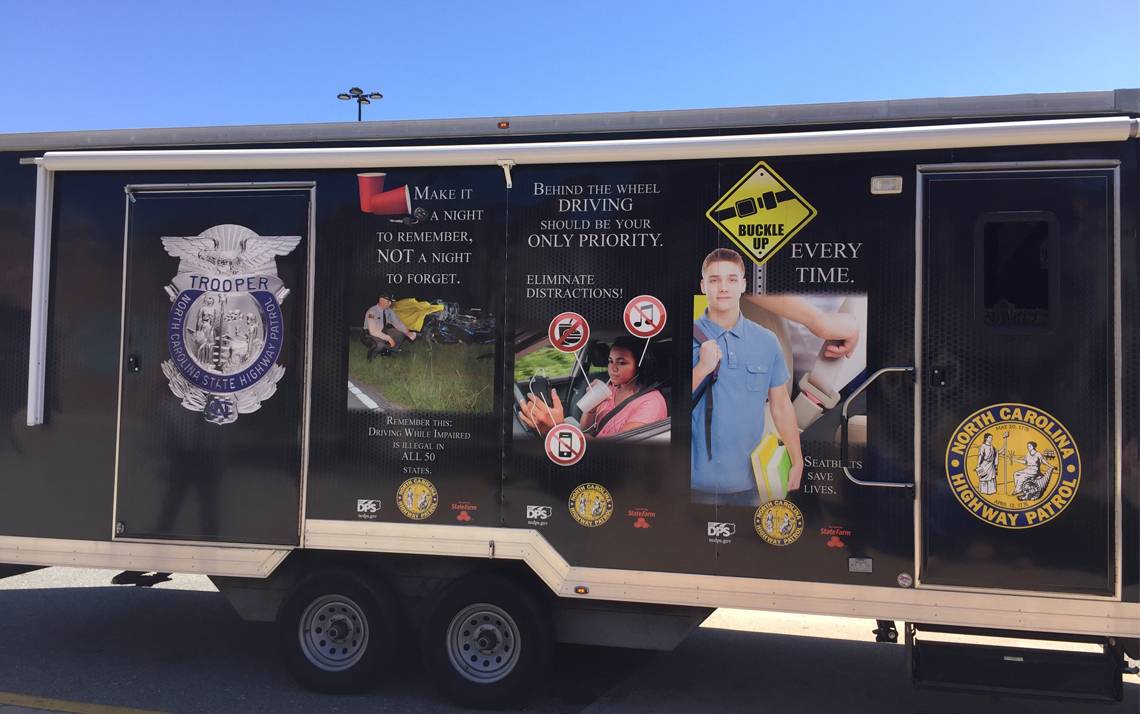 Duke community members are invited to experience the dangers of distracted driving April 8 through a virtual simulator on campus.
The Duke Trauma Center, Parking & Transportation Services and the North Carolina Highway Patrol are partnering for a distracted driving awareness event from 11 a.m. to 2 p.m. in the Science Drive Visitor Lot across from the Fuqua School of Business.
The N.C. Highway Patrol will bring its Distracted Driving Simulator to campus so the Duke community can experience what it's like to drive with diverted attention. The event comes during National Distracted Driving Awareness Month, in April, to bring attention to the dangers and preventable deaths caused by distracted driving.
In 2017, about 20 percent of the nearly 275,000 vehicle crashes reported in North Carolina involved a driver who was distracted, nearly five times more than crashes involving alcohol, according to North Carolina Division of Motor Vehicles. Distracted driving caused 152 of the 1,287 fatal crashes in North Carolina in 2017.
"There are so many distractions when you're on the road, whether it be checking your phone, changing the radio or letting your mind wander," said Tricia Smar, injury prevention coordinator for Duke Trauma Center. "We want people to see the dangers of distracted driving in a safe and controlled environment so they can prevent harming themselves and others."
The Distracted Driving Simulator is a large computer screen and steering wheel housed in a mobile trailer. The simulator asks participants to text and dial phone numbers while performing driving maneuvers so they can realistically experience how dangerous it is to multitask behind the wheel. It is against the law in North Carolina to text or email while operating a motor vehicle on a highway or public street.
Sign up for a session on the distracted driving simulator here.
Have a story idea or news to share? Share it with Working@Duke.