OLLI Short Courses: The Origins of Durham, Cult Movies, Philip Glass and More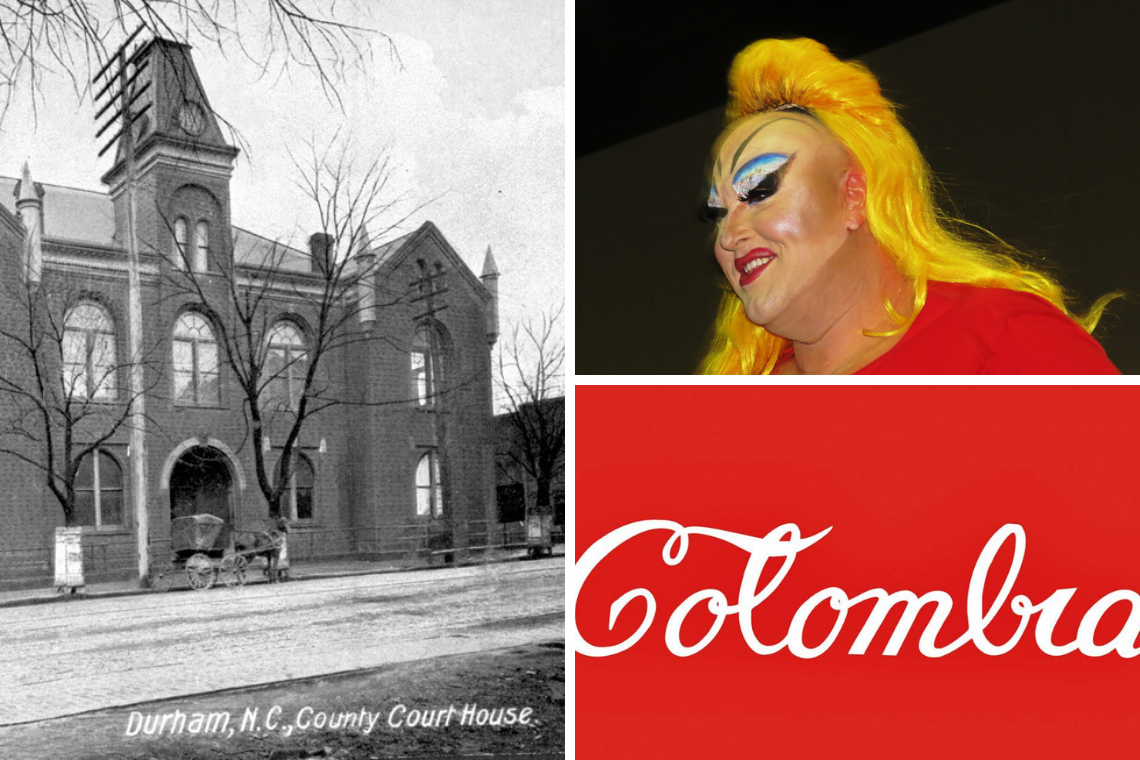 As Durham city turns 150 years old this year, students in an Osher Lifelong Learning Institute (OLLI) at Duke will explore how the end of the Civil War gave birth to the city of Durham and everything that followed, including Duke University and the Research Triangle.
It is one of 114 OLLI courses during its shorter spring semester beginning on April 15, including and the popular "Symposia: Scientific Excursions And Diversions," which features Duke, UNC-Chapel Hill and N.C. State faculty speakers. The line-up includes three evening classes and four that meet on weekends. Registration opens on March 28 and 29.
OLLI at Duke's other spring offerings range from "Pink Flamingos & Time Warps: Cult Films," to "A Day That Will Live in Infamy: December 7, 1941," to "The North Carolina State Budget: All You Want and Need to Know." Music courses will explore the work of Leonard Bernstein and Philip Glass. For the full list of April-May courses and registration details, click here.
It's all part of a national network of more than 120 campus-based chapters, joined by a common commitment to learning for the love of it. Instructors, many of them volunteers, share their expertise and passions in courses spanning art, finance, film, health, politics, music, dance, history, technology, writing and more. There are no tests, papers or grades. The classroom environment is casual and informal.
Jane Hoppenworth, a volunteer at the Bennett Place State Historic Site and retiree from Duke University Medical Center, will lead the Durham history class. Hoppenworth, who gives tours of the site of the largest, and arguably the most significant, surrender of the Civil War, has an MA in English from N.C. State and experience teaching adult learners. The class will include field trips to local historic sites.
The history of Durham and Duke is also the focus of a course being taught by Warren L. Herndon, former director of community relations for Duke Medical Center. His class, subtitled "Embracing the Past as a Guide for the Future," will bring a historical perspective to the challenges of gentrification, growth and development in the region.
Two other classes explore the behind-the-scenes work of staff at the Nasher Museum of Art at Duke and the scholarship behind its newest exhibition, Pop América.
Ruth Caccavale is teaching "Anatomy of a Museum," offered as a joint program of OLLI and the Nasher Museum. The course will explore "the complex activities, mostly unseen by the public, which grow, preserve and interpret collections, as well as present exhibitions at a university art museum," Caccavale said.
James Boyles, a teaching assistant professor at NC State will lead "Pop América in Context: An International Experience." Using the galleries of the Nasher Museum as a laboratory, OLLI members will explore the richness of pop art.
Mark Hough, Duke's campus landscape architect, shares his knowledge of cultural and urban landscapes in a new course, "Landscape Architecture and the Shaping of America's Public Realm." Hough, currently writing a book on the evolution of designed landscapes, will explain how landscapes are designed to meet the collective needs of current and future generations in ways that address critical issues such as climate change, social justice and public health.
Life in Elizabethan and Jacobean England (1564–1616) is the focus of "Shakespeare's World," a new course being taught by Margaret Brill, who was the British history librarian at Duke for two decades. "In popular imagination," Brill said, "Elizabethan England exists as a country bursting into the modern age, full of scientific and geographic discovery, military victories and literary masterpieces. But for the people who lived it, this was a time of profound uncertainty, wracked with religious conflict and poverty, and threatened by enemies internal and external."
Sheri Branson, a physical education instructor at Duke who is finishing her master's in nutrition, offers "What's Cooking" as a demonstration class aimed at providing seniors who have lost a spouse with healthy, simple-to-prepare recipes.
In addition to the classes, OLLI sponsors social events, guest speakers, short trips and a host of book clubs, an International Folk Dance group, and other special interest groups.
OLLI, a Duke continuing studies program, serves more than 2,600 members in the Triangle.
For more information about OLLI at Duke course offerings, go to http://www.learnmore.duke.edu/olli/.