Mother's Inspiration Leads to Winning Six Word Story
Nearly 550 stories by staff and faculty describe what they value about working at Duke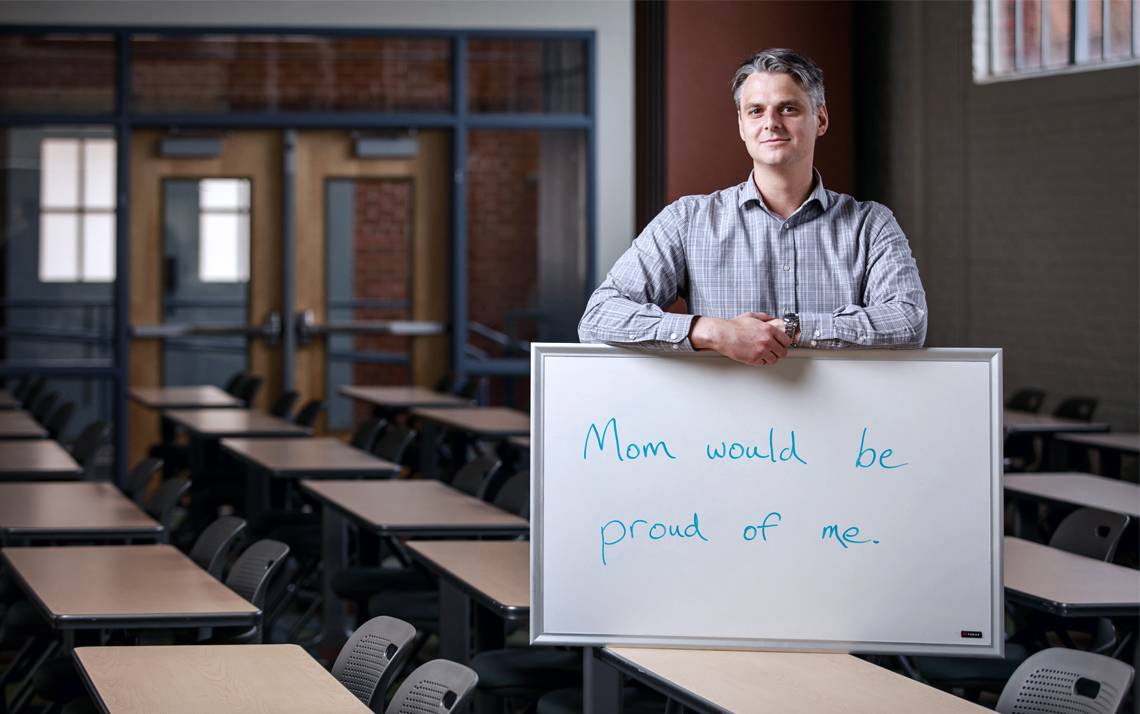 Around the time he was interviewing for a job at Duke, Ivan Ross' mother, Linda Ross, was diagnosed with stage IV lymphoma.
A few weeks later, with Ivan in his first days in his new position in Duke's Talent Identification Program, he was editing video next to his mother's bed at Duke University Hospital, staying close to her as she endured a desperate round of chemotherapy.
Within days, Linda Ross was gone, leaving behind Ivan and his three siblings.
That was in January of 2016. In the three years since, Ivan has embraced his work, telling stories of the bright minds that Duke TIP helps nurture. His mother isn't around to see the stories, but Ivan said that with her lifelong passion for learning, she would have loved them.
When Ivan crafted his entry for the Working@Duke Six Word Story contest, the intersection of his work and mother's values proved to be his inspiration.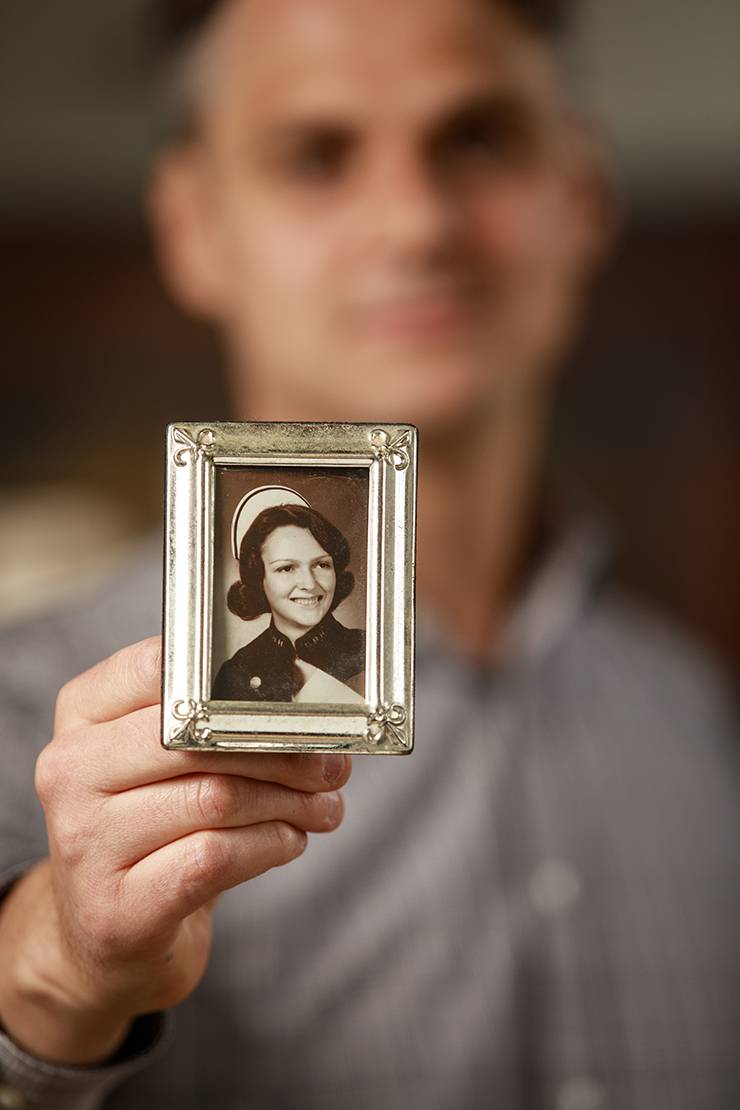 "Mom would be proud of me," Ivan wrote in the entry selected as the winner among nearly 550 stories.
Last month, Working@Duke asked Duke staff and faculty to tell a complete story about what they value most about working at Duke in just six words. Stories ranged from light-hearted appreciations of jobs, such as "Beats working in the real World," and appreciation of Duke employee benefits, to personal portraits of how Duke has shaped or changed lives.
"Staff and faculty have a special relationship with Duke, and we wanted to offer a creative way for colleagues to share their personal experiences more broadly," said Leanora Minai, editor of Working@Duke and executive director of communications for Communication Services. "These stories are inspiring narratives that help connect us across Duke."
She added, "To us, every story shared is a winner in its own right."
With many strong entries, Working@Duke is asking Duke community members to vote for a "Fan Favorite" among the story finalists on the Working@Duke Facebook page. Voting ends at 12 p.m. on Friday, March 29. The staff or faculty member with the most likes on their story will receive a $50 card to Duke University Stores. You must have a Facebook account to vote.
For his six-word story, Ivan will receive a GoPro HERO7 camera and framed copy of the short story.
His mother, Linda Ross, raised four children on her own after her husband died when Ivan was young. As the first member of her family to go to college, she aimed to instill a similar thirst for learning in her children.
Ivan said some of his earliest memories are of his mother reading to him. As a devoted volunteer, she was a fixture at her children's schools. And when it came time for all of her college-bound children to choose a school, she encouraged them to follow their curiosity and be unafraid of selecting a place far from home.
"She emphasized education so much for my siblings and me growing up," Ivan said. "It was always made clear to us that we should strive for the best."
Ivan took the advice to heart and, in 2011, earned his Ph.D in Cinema and Media Studies from the University of Chicago. However, it took him five years of jobs – ranging from helping high school students prep for tests to parking carts to clearing the driving range at Hope Valley Country Club – before he landed at Duke and found a career path that fit.
"I valued the opportunity to work in a university setting and help make an impact on younger kids' lives," Ross said. "It was just an area I really identified with. And a program like TIP focuses on the very thing that my mom valued so much when I was growing up."
Vote for the "Fan Favorite" among the finalists here.
Read all of the Six Word stories here.
Have a story idea or news to share? Share it with Working@Duke.