Reflecting on Military Service
Women comprise nearly 30 percent of Duke's veteran population
Duke will commemorate Veterans Day at 11 a.m. on Nov. 12 with an annual ceremony outside of Duke University Chapel. The event will also be streamed live on the Working@Duke Facebook page.
Of the 910 Duke employees who identify as veterans of the U.S. armed forces, women make up 30 percent. According to the Council on Foreign Relations, women comprise about 16 percent of all U.S. enlisted forces. In 1973, they made up 2 percent.
Working@Duke asked female employee-veterans how military service has shaped their careers.
Cmdr. Brigit Carter
Navy, 1981-88; 1991-1993; 1998-2018
Associate Dean for Diversity and Inclusion, School of Nursing
Brigit Carter credits her professional success to mentors like Adm. Christina Alvarado. With Alvarado's encouragement, Carter served in various Navy positions.
That experience helped Carter prepare for her current position, the first associate dean for diversity and inclusion at Duke's School of Nursing.
"Exposure to so many aspects of the Navy made me confident that I can handle anything," she said. "I can certainly say that I wouldn't be as understanding of how to make transitions and take on new challenges without the experiences provided by the service and wisdom from mentors."
Staff Sgt. Celeste Ferguson
Air Force, 1996-2005
Marketing and Communications Director, Office of Licensing & Ventures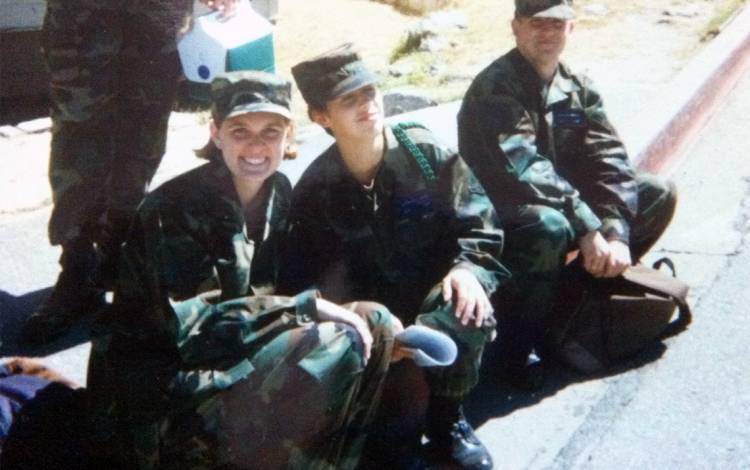 Celeste Ferguson had a dream to travel and her ticket was the Air Force. As a Chinese linguist, Ferguson jumped between bases in Okinawa, Japan, and Riyadh, Saudi Arabia, to translate and analyze messages. The job required an encyclopedic knowledge of military crafts.
"Master sergeants would come up and ask you random questions from this big, thick notebook that we had to study about planes," Ferguson said. "You learn to roll with the punches."
Spc. Susana Guzman
Army, 2003-07
Clinical Nurse Educator, Duke Raleigh Hospital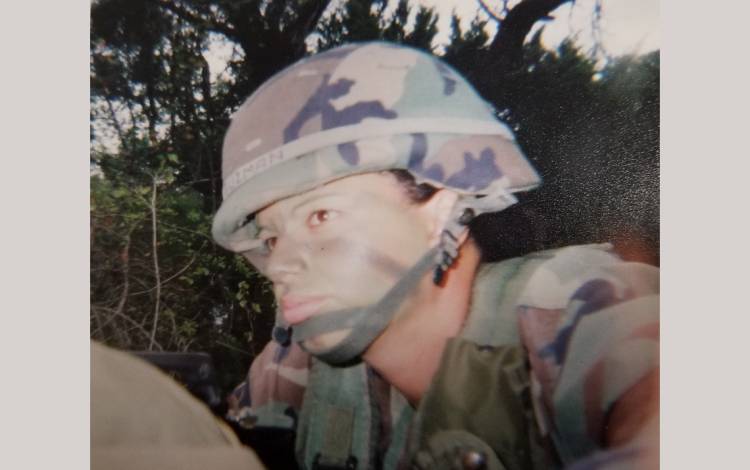 While working at Camp Hovey in South Korea, near the border with North Korea, Susana Guzman learned how to work quickly as a combat medic with limited resources.
Away from the base for hours of training, Guzman relied on medical supplies she carried on her back.
"Once, my unit was marching in the woods for hours and hours and this soldier was basically dragging himself at the end of the line as we finished," she said. "I hooked him up with an IV immediately. You had to act quickly to stabilize a patient."
Lance Cpl. Paula Mayle
Marines, 1982-85
Clinical Nurse, Duke Raleigh Hospital Operating Room
Men outnumbered women 50 to one when Paula Mayle joined the Marines. She worked hard to be exemplary. She scored a 297 of 300 on the Marine Corps Physical Fitness Test, which includes pull-ups, crunches and a 3-mile run.
"I learned how to be smarter and stronger," Mayle said. "My work ethic is better because of it."
Have a story idea or news to share? Share it with Working@Duke.