Honor Veterans on Nov. 12 at Duke
A Veterans Day commemoration is scheduled outside of Duke University Chapel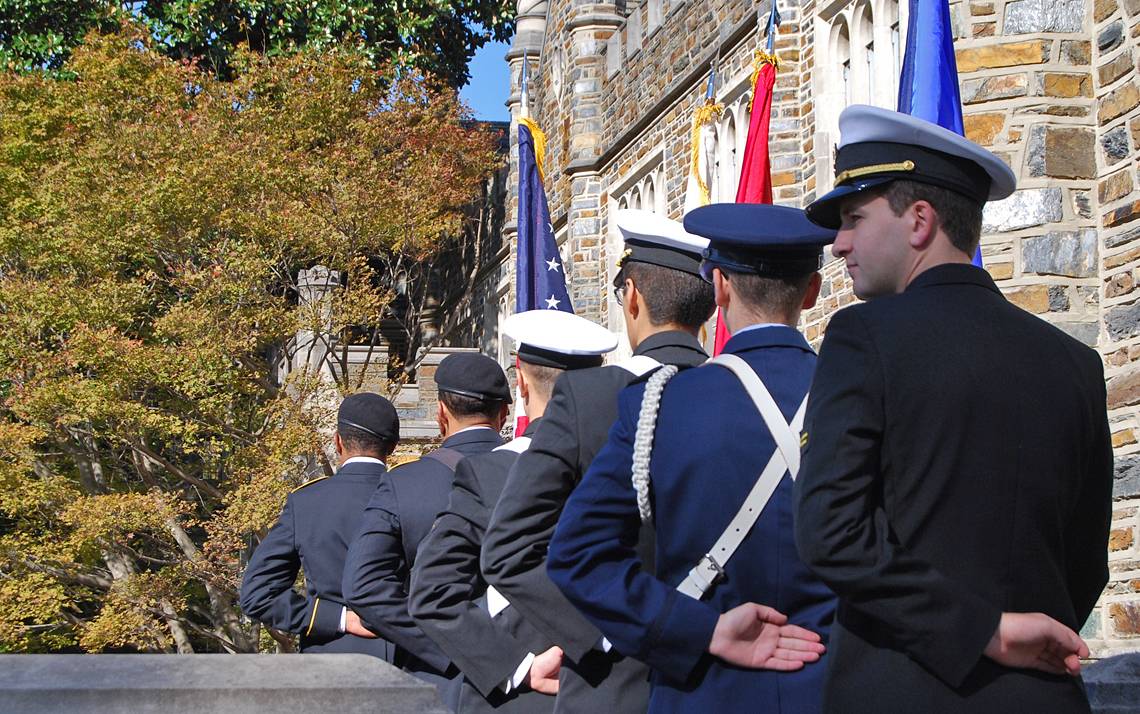 Join Duke in honoring veterans and the military community with a commemoration ceremony on Nov. 12 outside of Duke University Chapel. The event will also be streamed live from the Working@Duke Facebook page.
About 910 Duke University and Health System employees currently identify as veterans of the U.S. Armed Forces.
The ceremony will begin at 11 a.m. with the Joint Color Guard and introductions. Dan Bruno, chief operating officer of Duke Health Technology Solutions, will deliver keynote remarks. The ceremony is open to the public and entire Duke community.
Bruno served in the U.S. Army for 30 years before retiring eight years ago.
"The Army took me through stressful times in war-time theaters, gave me the confidence to make decisions during uncertainty and taught me that humility is an important part of leadership," he said. "I carry these experiences with me in my work at Duke and am humbled and honored to continue to serve with other veterans in a different calling."
Immediately after the program concludes, the Duke Alumni Association will lead a wreath-laying ceremony at the Memorial Wall beside Duke Chapel, next to Duke Divinity School.