Suspect Identified in Case of Inappropriate Touching
Suspect charged with two counts of misdemeanor sexual battery
Update:
The Durham Sheriff's Department served the warrant for the arrest of Gustavo Antonio Velasquez Silva on Friday night. He was later released on a $6,000 bond.
Original Post:
An arrest warrant has been issued for the arrest a man in connection with two incidents of inappropriate touching along Campus Drive Tuesday evening.
The warrant was issued for Gustavo Antonio Velasquez Silva, age 21, on two charges of misdemeanor sexual battery.
"I want to commend the quick work on this case by investigators with Duke Police," said Kyle Cavanaugh, vice president for administration. "The suspect was identified quickly and arrest warrants issued the day after the incidents."
Both incidents took place between 9 p.m. to 10 p.m. Tuesday. The first incident occurred near Campus Drive and Swift Avenue. The second incident occurred near Campus Drive and Anderson Street. No injuries were reported.
Cavanaugh said that information brought forward from the community following the announcement of the incidents helped lead directly to identifying the suspect. The man is not in custody yet.
"We are grateful for the community's quick response to provide critical information in the investigation," he said. "The suspect was identified based on the security camera photo released by Duke Police."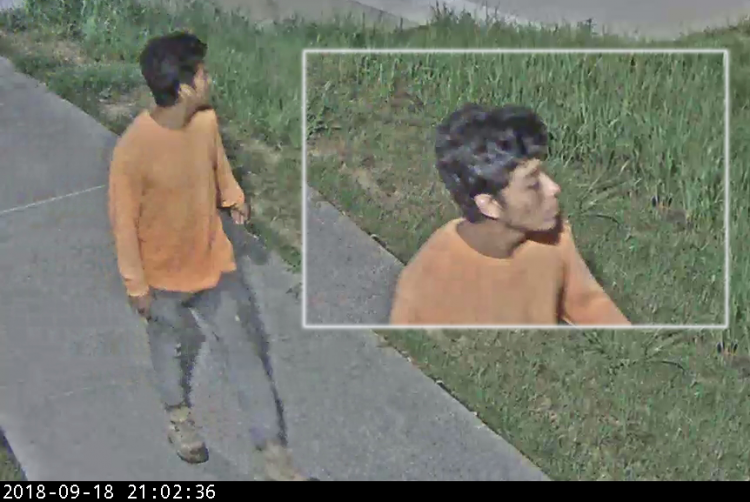 One of the incidents from Tuesday evening was reported by a student using the LiveSafe Mobile app, which is available for free through the Apple App Store and Android App Store.
"We talk often about safety being a shared responsibility," he said. "This case was a great example of that. LiveSafe offers people easy access to send Duke Police tips about things that may be suspicious or concerning so they can respond quickly to incidents or situations that may pose a safety risk to our community."