And the Duke Time Off Photo Winners Are …
See the grand prize pictures and 17 other amazing moments shared by Duke staff and faculty this summer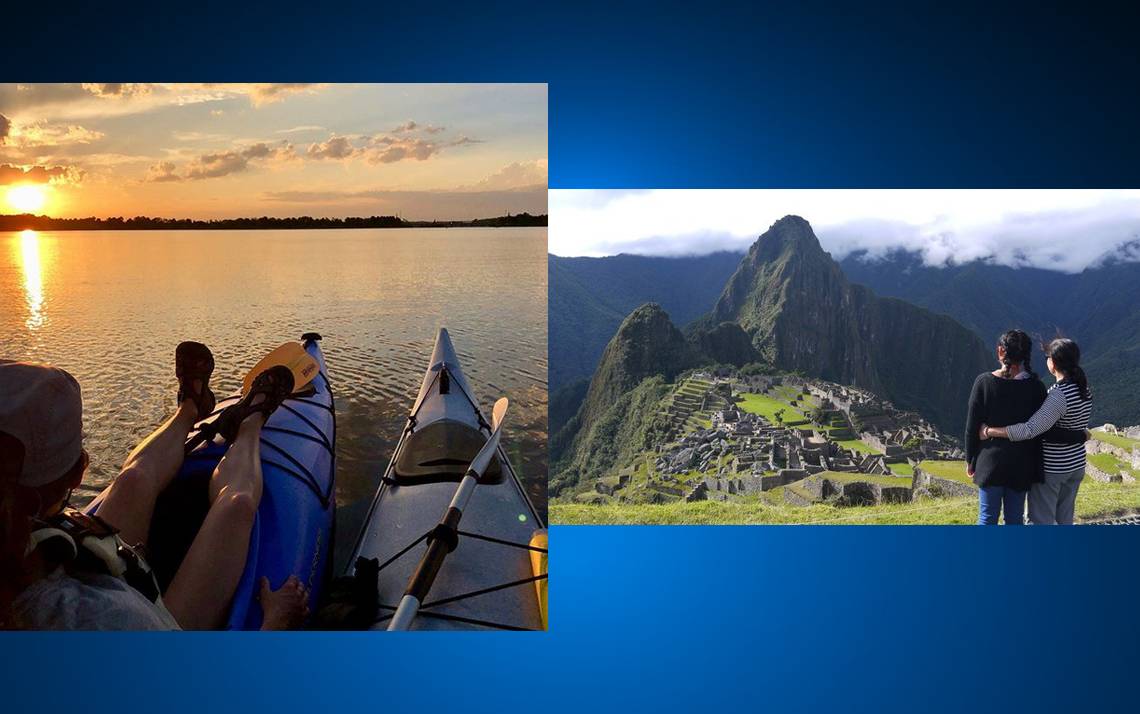 In this summer's Duke Time Off photo campaign, Duke staff and faculty shared about 700 pictures that captured milestones, beach getaways, mountain peaks and other adventurous moments from Falls Lake in Wake and Durham counties to international destinations like Machu Picchu.
The campaign, which highlighted Duke's time off benefit, ran from the end of May through Aug. 10. Here are the two grand prize winners, shout-outs to four shutterbug-employees who frequently shared over the duration of the campaign, and 13 other amazing moments.
Grand Prize: Veronica Simmons

Veronica Simmons and her 15-year-old daughter, Karishma, took an 11-day trip this summer to Ecuador and Peru. The two visited the equator, rode rafts through the Amazon rainforest and saw the Andes Mountains.
While at Machu Picchu, Karishma asked their tour guide to take a photo of her and her mother looking at the ruins.
"Traveling is our time together," said Simmons, senior IT analyst for Duke's Office of Information Technology. "Traveling gives us both the chance to see the world and have a broader perspective on life."
The photo earned Simmons dinner for two at the Fairview Dining Room at the Washington Duke Inn & Golf Club.
Grand Prize: Ira Christmas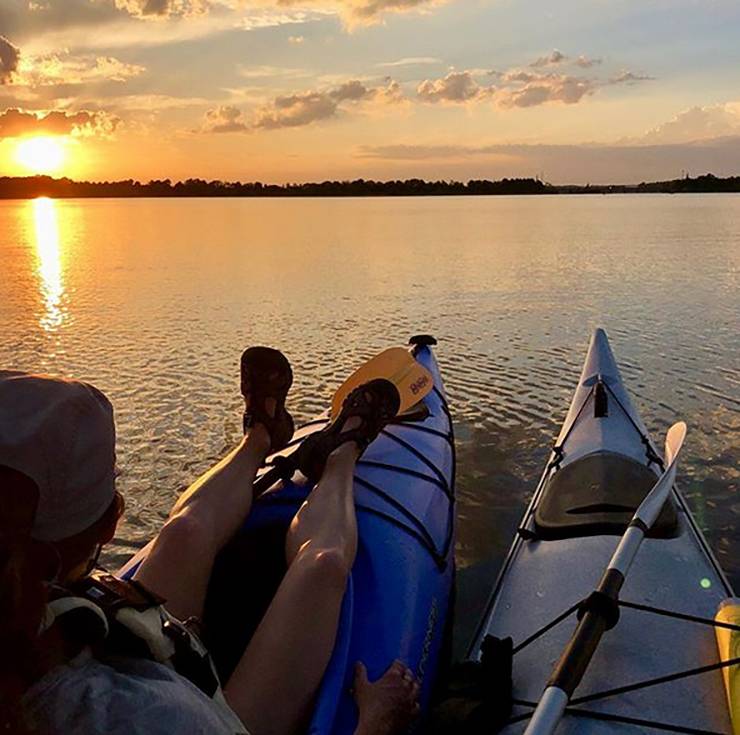 Ira Christmas, emergency department technician for Duke University Hospital, captured a sunset on Falls Lake in Durham with his wife, Molly Hayes.
"Time off allows you the occasion to pause and take in the moment," Christmas said. "Being able to step away from work and spend it with loved ones is imperative for keeping up good work when you are back on the job."
Christmas received an overnight stay at the JB Duke Hotel.
Employee-Shutterbugs
Rebecca Fiorentino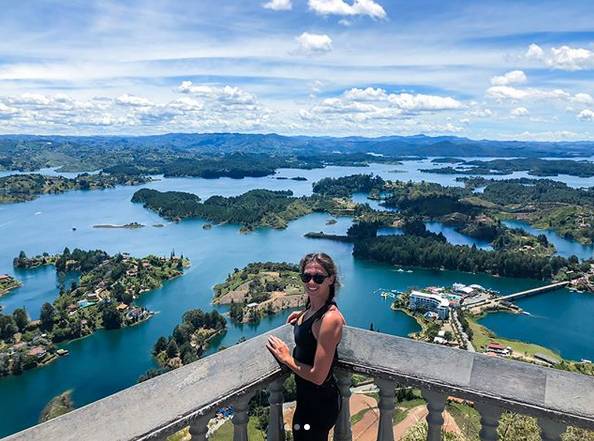 Rebecca Fiorentino traveled to Peru and Colombia on a two-week vacation and shared several pictures during her getaway.
A favorite of ours was from the top of a pillar known as Rock of Guatapé. Fiorentino, assistant director of the Blue Devil Network, climbed 740 stairs to see views of Guatapé Lake.
"The view was well worth the tough climb," she said. "Life can be pretty challenging sometimes. It's nice to be take a breath by going out and exploring the world."
Michael Palko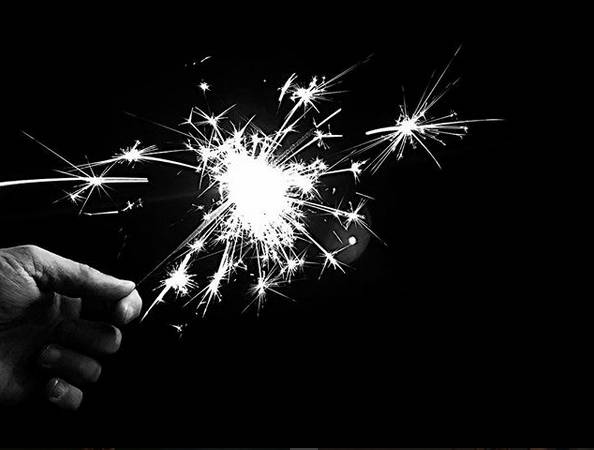 Michael Palko, informatics educator with Duke University Health System, celebrated July 4 at home with his family and a few sparklers.
"My parents always bought sparklers for us as kids," he said. "It's a tradition I've passed on to my own."
Desirée Daniels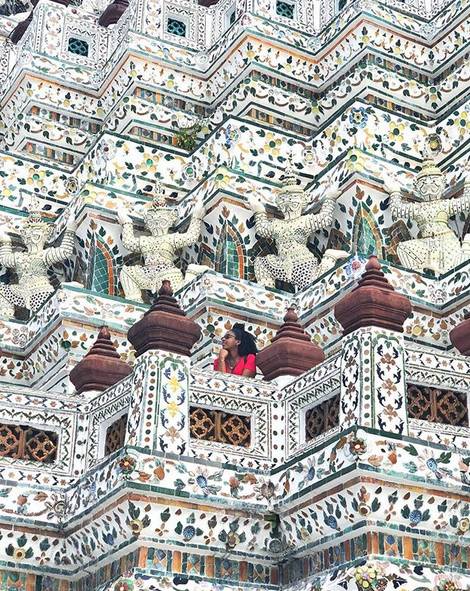 After taking a trip to Hong Kong that she felt was a little too rushed, Desirée Daniels, a program specialist in the Office for Institutional Equity, wanted her next international adventure to be a little more substantial. The trip she and her husband took this summer certainly checked that box.
By undertaking an aggressive savings plan and scraping together enough leave time, Daniels and her husband were able to go on a seven-country journey that covered both Europe and Asia.
Among the many beautiful #DukeTimeOff photos she shared was one where Daniels is almost hidden amid the colorful design of the Wat Arun temple in Bangkok, Thailand.
"The architecture is really beautiful, they're very into details," Daniels said. "You can see pictures of it, but there's nothing like seeing it in real life."
Leah Ricker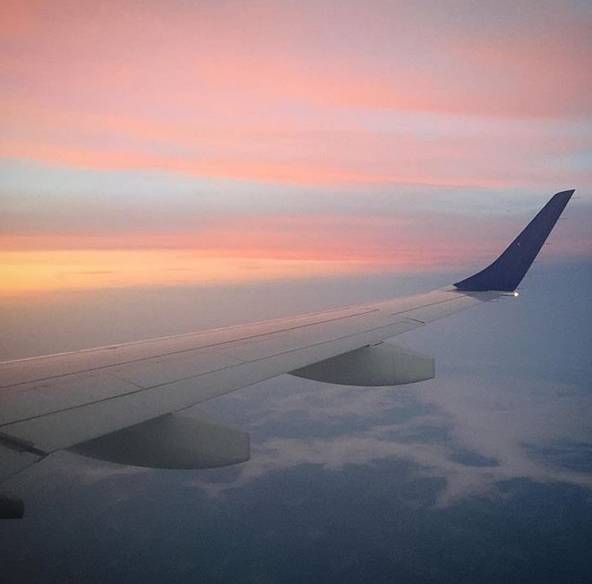 Leah Ricker, Duke Health Technology Solutions developer, was flying home from Rochester, N.Y., when she took a photo of the sunrise from her seat on the plane.
"Seeing the sunrise helped ease the fact we had to wake up at 3 a.m.," she said.
These four employees will each receive a $25 Duke University Stores card.
13 Amazing Images

Akmarzhan Kasmaganbetova, program assistant at the Duke Center for International Development, spent her first-ever vacation as a Duke employee in Florida. She went to the beach, a waterpark and the pool with her 3-year-old daughter, Malika, above.
"Sunny weather, palm trees and water activities made our vacations so much fun," she said. "I am grateful to Duke University for this opportunity to spend time with my family."

Amari Stokes, above, celebrated her one-year anniversary as a clinical nurse at Duke Eye Center's operating room with a vacation to Myrtle Beach with her boyfriend, who took a photo of her sipping on pineapple lemonade.
"Work had been getting hectic leading up to my vacation, so it was relaxing to have the whole week off to enjoy with a boyfriend," she said. "A fruity drink never hurt anybody."

Carleen McKenna, clinical lead nurse for the Duke Birthing Center, snapped a photo of her two daughters, ages 6 and 3, in Duck.
"Both of my daughters were born at Duke Birthing Center," she said. "We spend our time off as a family at the beach."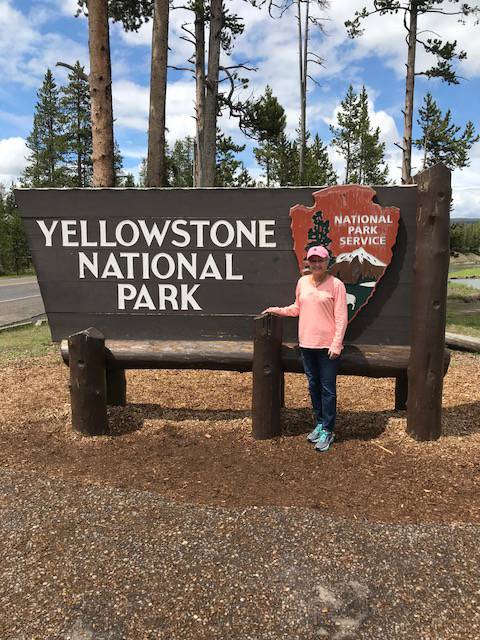 Debra Woodell, above, traveled to Yellowstone National Park and the Grand Tetons after postponing the trip. Woodell, staff assistant for Duke Divinity School, had planned make the trip two years ago, but canceled the vacation after she was diagnosed with breast cancer.
"This was taken at the entrance on June 24 and I'm very thankful to be there," she wrote when she shared the picture. "This trip was planned 2 years ago and Breast Cancer stopped me in my tracks for a year and a half. I had to cancel my vacation at the time but rescheduled it for this year on June 24. I was SO excited to be healthy and here at Yellowstone."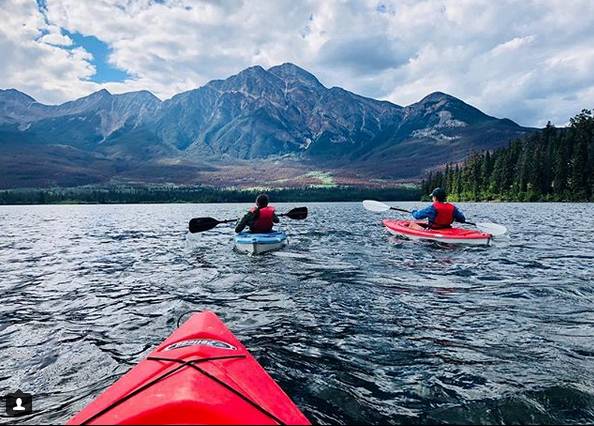 Erin Hull, media relations strategist for Duke Health, took this photo while kayaking at Pyramid Lake in the Canadian Rockies.
"Time away from work means that I can be in nature," she said. "It allows me to come back to work refreshed and inspired. Work isn't overwhelming to me because I know I can recharge when I need to."

Jennifer Moore, radiologic technologist with Duke Orthopaedics, with her family pictured above. They hiked on Pinnacle Trail at Grayson Highlands State Park in Virginia.
"I was able to create beautiful memories with my family," she said. "The views from the hike were breathtaking. I love working for Duke and I love Duke time off."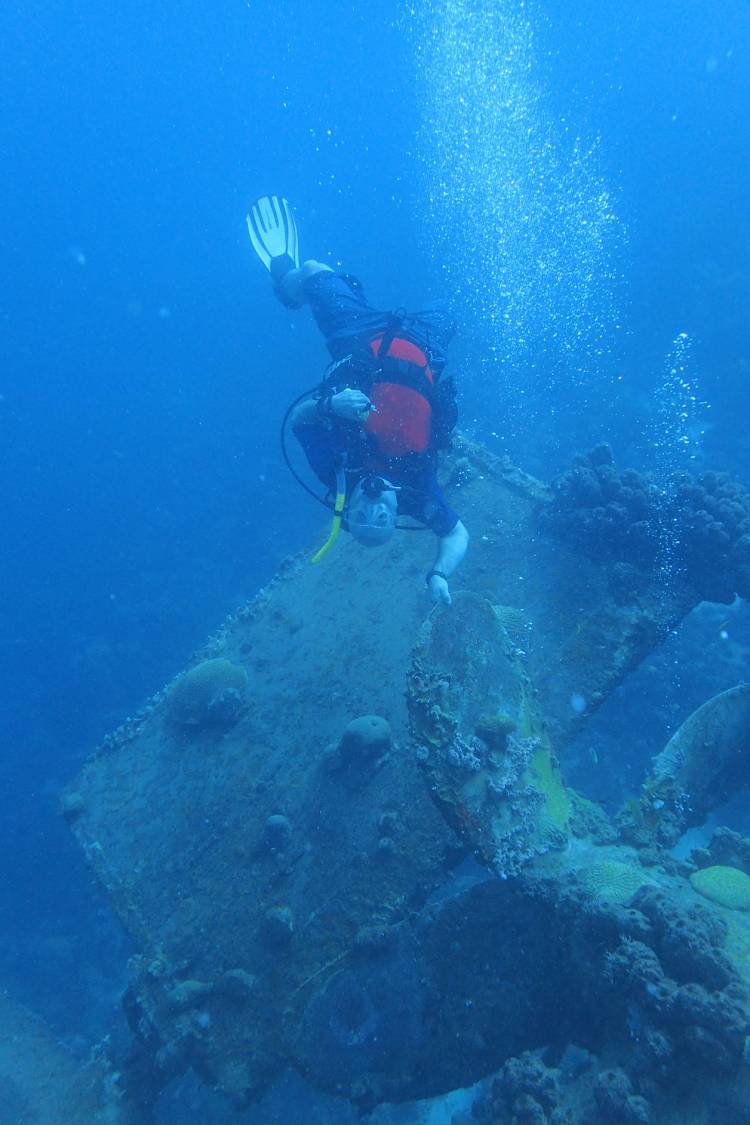 Jory Weintraub, science communication program director with the Duke Initiative for Science & Society, dives on the island of Bonaire in the Caribbean.
"I am hanging on to the propeller of a sunken freighter ship called the 'Hilma Hooker,'" he said when he shared the above picture. "This ship is 240 feet long and she sits about 100 feet below the surface."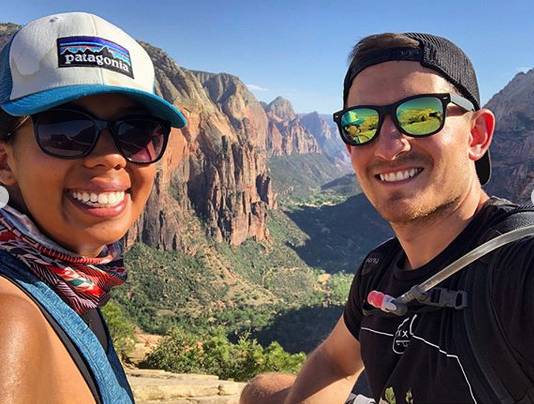 Justin Frye, a physician assistant for Duke Infectious Diseases, took a selfie with Liz Flores, above at left, a graduate of the Duke Physician Assistant Program, at Zion National Park. If you look closely, you can see the scenery reflected in Frye's sunglasses.
"Already wanting to go back," Frye said. "Work-life balance is very important to me, so I am thankful for Duke's generous PTO."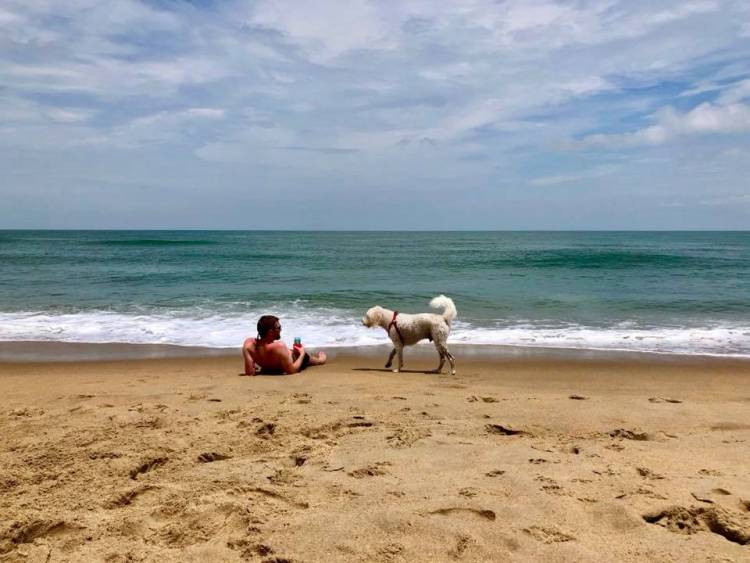 Kohl Boydston of the Duke Surgery house staff enjoyed a relaxing beach day in Duck with his dog, Jordy.
"Getting some Vitamin D with my best friend," he said.

Martin Tornai, far right, body surfed while his two sons boogie boarded next to him in Laguna Beach, Calif.
"After dishearteningly leaving Yosemite National Park due to smoke/fire closure a few days earlier, we made up a Plan B by heading south along the Pacific Coast Highway, with many wonderful vistas," said Tornai, associate professor of radiology. "Plan B turned out just great."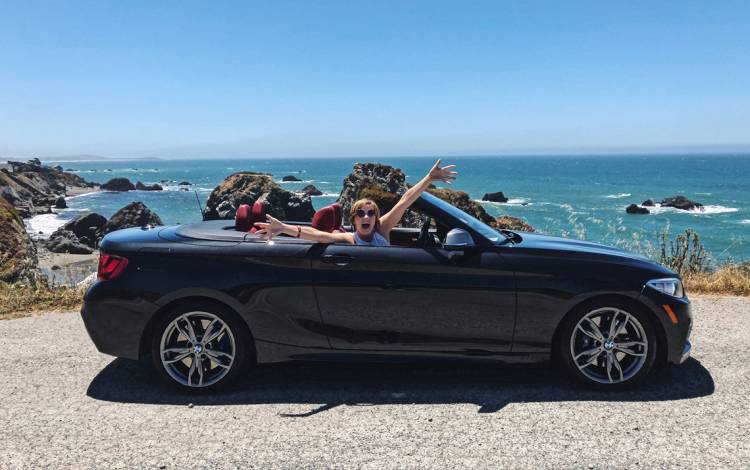 Mary Lucas, communications and outreach administrator for Duke Health Government Relations, celebrated her 30th birthday by renting this BMW convertible and driving from San Francisco along the Pacific Coast Highway to Sonoma County.
"Being able to take this time away to celebrate this important milestone was very special and something I will always remember," she said.

Rachael Murphey-Brown, academic dean for Trinity College of Arts & Sciences, visited Oak Springs Fish Hatchery in Maupin, Ore. Murphey-Brown's nephew works at the hatchery. She took this above photo of rainbow trout right after her nephew threw dinner in the fish tank.
"I turned 50 this year and this trip to Oregon was a present to myself," she said. "My goal this year is to see as many beautiful things and places as I can."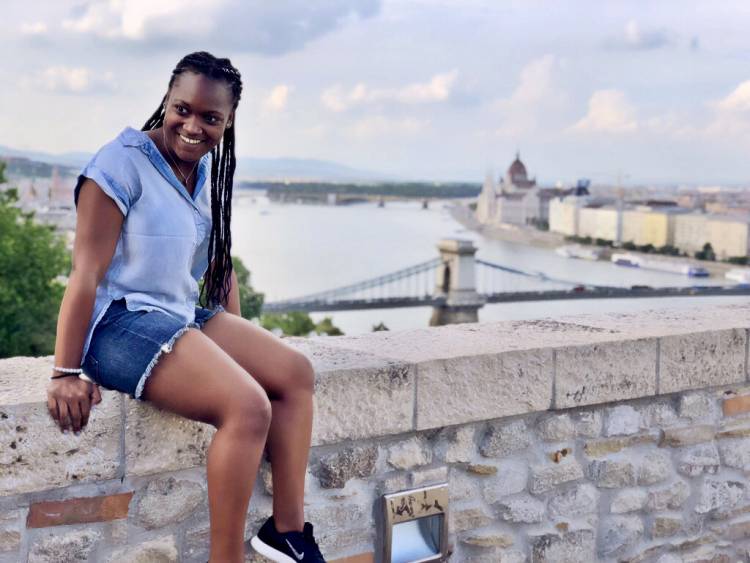 Tay-Lea Clayton, physician assistant for Duke Medical Oncology, took a two-week vacation to Budapest, Hungary. In this above photo, she's sitting on a wall at Buda Castle that overlooks the Hungarian Parliament Building and Chain Bridge.
"#DukeTimeOff allows me to travel the world and take part in local cultural activities that I wouldn't otherwise be exposed to," she said. "Traveling is my therapy."
See more photos by searching #DukeTimeOff on Twitter, Instagram and Facebook. Follow Working@Duke on Facebook and Twitter, where we've been sharing pictures throughout the campaign.