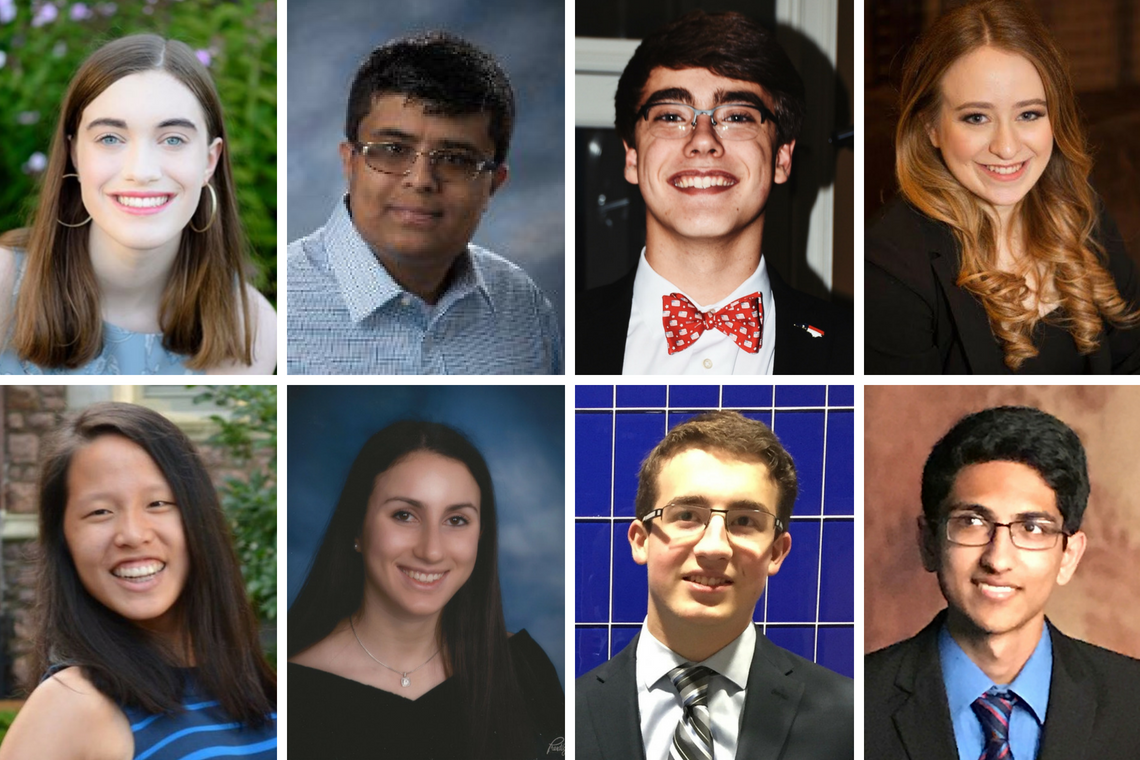 Eight outstanding high school seniors have been awarded the Angier B. Duke Memorial Scholarship to pursue their undergraduate studies at Duke University.
The Angier B. Duke Memorial Scholarship covers the full cost of tuition, room, board and mandatory fees for four years of undergraduate education. In addition, the scholarship funds six weeks of summer study at the University of Oxford and offers up to $5,000 to each scholar for independent research and educational enrichment. Based on estimated tuition rates over a four-year period, the scholarship is worth over $280,000.
The scholarship aims to foster intellectual leadership and is awarded to students who show outstanding promise. The award stems from the Angier B. Duke Memorial Inc., which Duke co-founder Benjamin Newton Duke established in 1925 in memory of his son, Angier Buchanan Duke.
The scholarship's alumni include 19 Rhodes Scholars, 14 Marshall Scholars and more than a dozen Truman Scholars, including renowned author and former Duke English professor Reynolds Price; Pulitzer Prize-winning novelist Anne Tyler; NASA project scientist Hal Weaver; and Dr. Lynt Johnson, chief of transplant surgery at Georgetown University Medical Center.
The Class of 2022 recipients are:
Margot Alaine Armbruster of Elm Grove, Wisconsin, a graduate of Brookfield Academy in Brookfield;
Yasa Mirza Baig of Foxborough, Massachusetts, a graduate of Foxborough High School;
Cooper Edmunds of Raleigh, a graduate of North Raleigh Christian High School;
Carlee Marissa Goldberg of Parkland, Florida, a graduate of North Broward Preparatory School in Coconut Creek;
Ritik Purshottam Goyal of Austin, Texas, a graduate of Westwood High School;
Thomas Alexander Huck of Berwyn, Pennsylvania, a graduate of Conestoga High School;
Nicole Isabelle Moiseyev of Closter, New Jersey, a graduate of the Academy for the Advancement of Science and Technology in Hackensack;
Cynthia Wang of Tallahassee, Florida, a graduate of Lawton Chiles High School.
For more information about the A.B. Duke Memorial Scholarship, visit https://www.ousf.duke.edu/page/ABDuke.