A Showcase of Black Artists' Contributions to Abstract Art
Nasher Museum exhibit highlights artists who showed a new artistic vision
A monumental sculpture has transformed the Nasher Museum's Great Hall: a 25-foot-tall work made of paper and other found materials by Los Angeles artist Mark Bradford. The work, called "A Private Stranger Thinking about His Needs," is part of a nationwide touring exhibition opening Thursday at the Nasher Museum of Art.
"Solidary & Solitary: The Joyner/Giuffrida Collection" offers a new perspective on the contribution that artists of African descent have made to the evolution of abstract art from 1940s to the present. "Solidary & Solitary" bring together a lineage of visionary black artists, beginning in the mid-20th century with Abstract Expressionist Norman Lewis and tracing a line to some of today's most celebrated artists, including Kevin Beasley, Leonardo Drew, Sam Gilliam, Norman Lewis, Glenn Ligon, Shinique Smith and Lynette Yiadom-Boakye.
"This bold and colorful exhibition is filled with beauty and layers of meaning," said Marshall N. Price, Nancy Hanks Curator of Modern and Contemporary Art at the Nasher Museum and coordinating curator of the exhibition. "This is abstract art at its best—and a rare chance to see these works all together. Visitors will be thrilled with the grand scale, bright colors, unexpected textures and dynamic materials."
"Solidary & Solitary" draws on the Pamela J. Joyner and Alfred J. Giuffrida Collection, which started in 1999 with a focus on abstract work by post-war and contemporary African-American artists, from 1945 to the present. In recent years, the collection's focus has expanded to include artists from Africa and the global African diaspora.
In "Solidary and Solitary," visitors will discover a range of materials and textures, Price said. For example, Kevin Beasley laboriously flattened New Era-fitted Yankees caps and bandanas into the bright petals of a giant flower, veiling his hip-hop fashion references. Shinique Smith juxtaposed geometry and calligraphy in her collage of fabric and acrylic paint, called "No Key, No Question." Leonardo Drew built an 8-foot-tall abstract relief sculpture, "Number 52S," with intricate layer upon layer of wood pieces.
"Solidary and Solitary" opened at the Ogden Museum of Southern Art in New Orleans in September 2017. From the Nasher Museum, the exhibition will travel to the Snite Museum of Art at the University of Notre Dame; the David and Alfred Smart Museum of Art at the University of Chicago, the Baltimore Museum of Art, the Berkeley Art Museum and Pacific Film Archive at the University of California, Berkeley, and the Pérez Art Museum Miami.
"Solidary and Solitary" is presented by The Helis Foundation and organized by the Ogden Museum of Southern Art and The Baltimore Museum of Art.
Contributing sponsorship is provided by The Lambent Foundation and The Holt Family Foundation.
At the Nasher Museum, this exhibition is made possible by the Nancy A. Nasher and David J. Haemisegger Family Fund for Exhibitions; Ann Chanler and Andrew Scheman; Katie Thorpe Kerr and Terrance I. R. Kerr; Lisa Lowenthal Pruzan and Jonathan Pruzan; and Gail Belv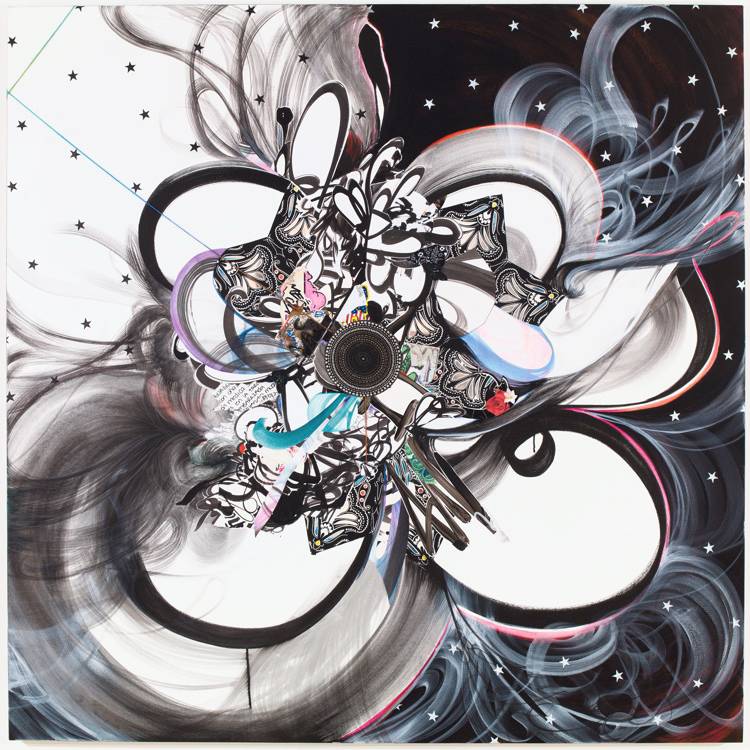 RELATED STORIES