Police Seeking Information on Vehicle of Interest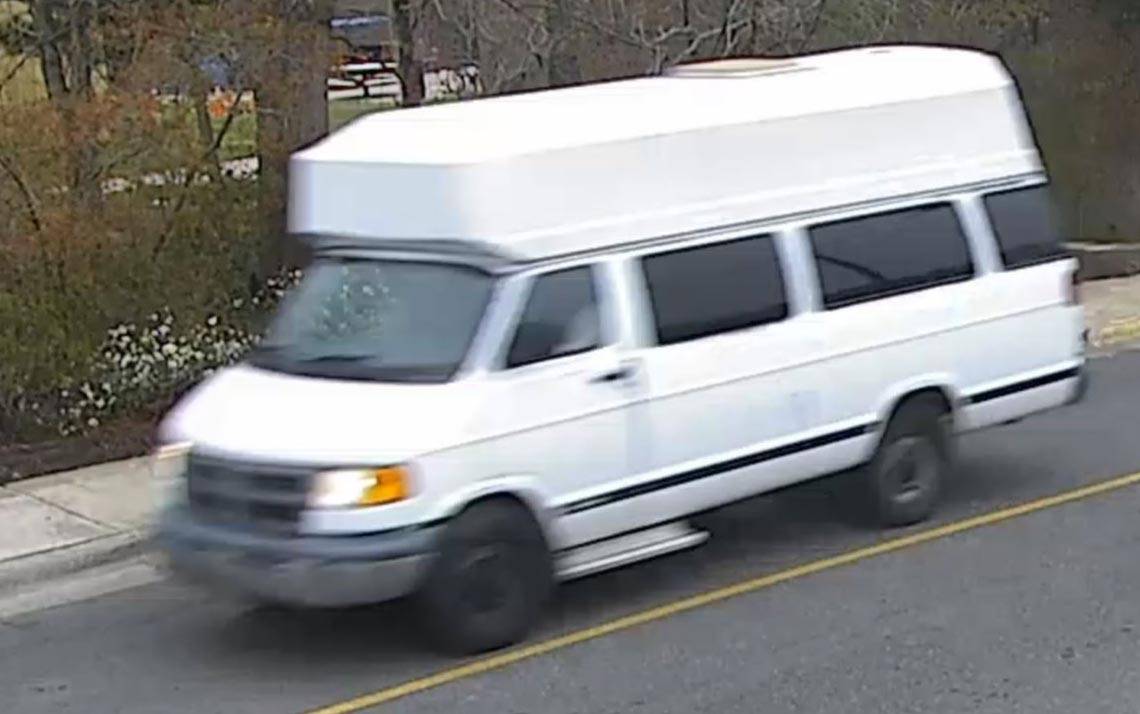 Duke Police are seeking information related to an incident that ocurred on Yearby Street on Friday around 10 a.m. If you have any information about the vehicle, please contact Duke Police at 919-684-2444.
Below is an email that was sent to all students on Friday:
Dear Students,
Earlier today, Duke Police responded to an incident on Central Campus. The facts as they've shared with me are the following:
"A student reported that while standing on Yearby Street near Anderson Street, a white van pulled up to the stop sign. The bus, had a school bus style style entry door, which the driver opened. The driver, a black male, 20's, with slight facial hair, said, "You are my dream; get in the van." The student turned and walked away. She walked to the security officer on Anderson Street. The van was last seen going towards Duke University Road. No markings were reported on the van, but an image was captured on camera."
The photo can be seen at police.duke.edu and if you have any information that would be helpful, please contact Duke Police at 919-684-2444 or just dial 911 if urgent.
Information about this incident is spreading widely across social media and while I do not want to minimize the troubling nature of this incident, I do want to calm excessive fears. Duke Police are fully engaged in investigation of the incident and we will continue to deploy additional security staff in Central Campus as we have for quite awhile. Your safety remains our highest priority.
Larry Moneta, Ed.D
Vice President for Student Affairs