Keepers of the Cool Stuff
Meet the employees who work with objects that define Duke
In a gray box on a low shelf in the Duke University Archives, there's a book filled with pages of fading handwriting.
It opens with the constitution of the Union Institute Society, a group committed to starting a school in Randolph County. Written in 1839, it has a preamble, 11 articles and 23 signatures. In the nearly 179 years since the words were put to paper, Union Institute grew into Trinity College, moved to Durham and became Duke University.
"It's priceless because it symbolizes the birth of what's today a huge international research university," said Duke University Archivist Valerie Gillispie.
For most, viewing Duke's founding document is a rare treat. For Gillispie, it's one of the many treasures that fall under her watch in the David M. Rubenstein Rare Book & Manuscript Library. On a campus filled with objects that inspire fascination, stir passions and create awe, Gillispie isn't the only person who's often in close contact with Duke's treasures. 
Whether it's cutting-edge equipment, a beloved piece of school culture or a link to the past, there are cool things scattered across Duke University and Health System. And for a handful of employees, working with the objects is simply part of the job.
Precious Metal

If it's happening at Duke and it's a big deal, Terry Chambliss and her team at the Office of Special Events and University Ceremonies are probably involved.
For especially important events, Chambliss, the office's senior director, and program director Kaitlin Briggs are responsible for two of Duke's most beautiful objects.
The Duke University chain of office and mace – gifts from the Mary Duke Biddle Foundation and anonymous donors honoring Benjamin N. Duke – debuted in 1970. Since then, the chain, worn by presidents, and the mace, carried by University Marshals, have been part of commencements, special celebrations and inaugurations, all of which Chambliss' office orchestrates.
The chain has the Duke family seal wreathed in tobacco leaves. The mace has Duke University's seal and motto, "Eruditio et Religio." Made of sterling silver with gold plating, both feature images of pine cones and laurels.
"They are truly spectacular," Chambliss said. "Duke is so fortunate to have these pieces."
While regal, they're also heavy. The mace weighs eight pounds and the chain has some heft. But Chambliss suspects
the thrill of donning them makes the weight easy to shoulder.
Sideline Star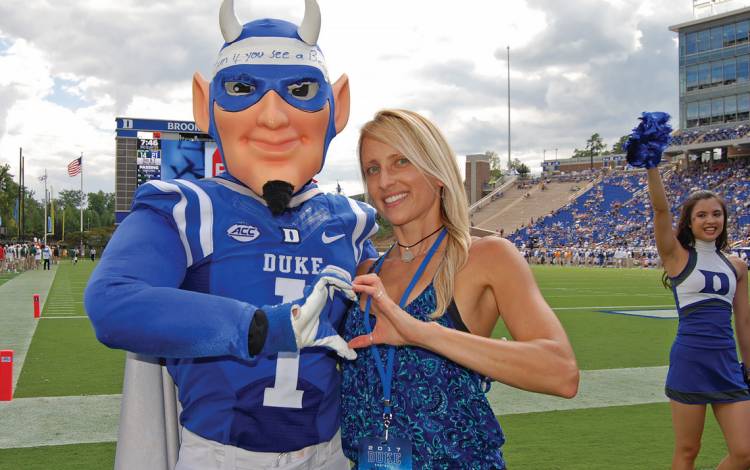 If you're at a Duke sporting event and need a moment with perhaps the biggest celebrity there, Duke Head Cheerleading Coach Alayne Rusnak can make it happen.
With a quick shout of "DEVIL!" she summons a sports icon.
There have been Blue Devil mascots bouncing around Duke sidelines since the 1920s. For Rusnak, keeping watch over the famous suit, and student in it, has been her job since 2007.
She runs auditions, coordinates appearances and helps the Blue Devil navigate busy game days.
"Fans can't wait to get a hug, a high five or a picture," Rusnak said. "It's just pure joy and smiling faces."
While she's got unique access to the Blue Devil, don't expect Rusnak to provide many details. From identities of the suit's inhabitants to where the suit's stored, the Blue Devil has its own mysteries and mystique, and part of Rusnak's job is to make sure it stays intact.
"Could be one, could be three," she said when asked how many students play the part of the Blue Devil. "Sounds like a non-answer the Blue Devil would give. I'm probably hanging around him too much."
Rhythm of Life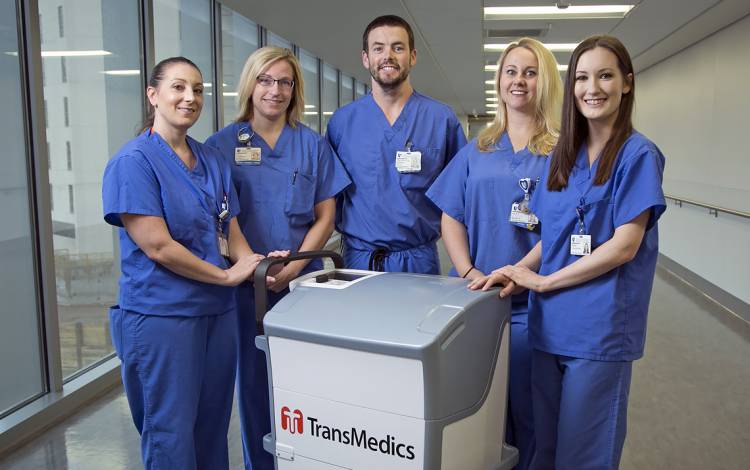 At rest, the TransMedics Organ Care System looks unremarkable, just a wheeled cart with screens and machinery
in a drab, white shell. 
When called into action, the device becomes surreal, as a disembodied heart pulses in a clear basin, shooting red blood through a tangle of tubes.
On the leading edge of heart transplant technology, it's as dramatic a medical device as you'll find. And Duke Health has one, ready to help patients when needed.
Clinical research nurse coordinator Sarah Lowe and perfusionist Trev Rowell, members of Duke Health's transplant teams, work closely with it.
When transported packed in ice, donor hearts have a roughly four-hour span during which they remain viable for transplantation. While hooked up to the Organ Care System that window is extended significantly.
Considering transplant teams travel by ambulance and chartered jet, the extra time greatly expands the pool of donors.
"We're going to states that we never thought we'd get to," Lowe said. 
Flying with a beating heart on board is nerve-racking. Blood tests check for imbalances that might signal the heart is in danger.
"You're sitting at 30,000 feet in an airplane beside a heart that's beating right there in front of you, it's powerful," Rowell said. "In a matter of hours, it's going to be beating in somebody's chest. 
"It's pretty crazy."
Priceless and Personal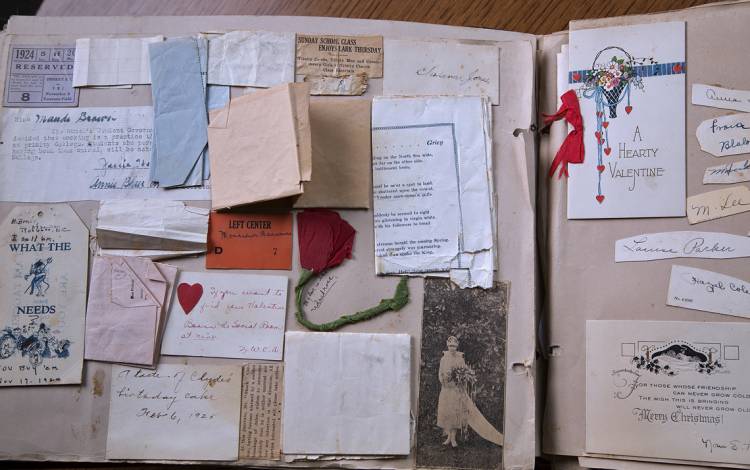 From a 1942 Rose Bowl ticket to a letter written by President Terry Sanford playfully admonishing students for behavior at basketball games, there are many prized objects in Duke University Archives. But one that Gillispie finds especially fascinating had deep value to one person.
Maude Brown attended Trinity College for two years in the mid-1920s. She kept a scrapbook of her freshman year containing photos, letters from home and notes from classmates.
"May I always be a link in your chain of friendship," classmate Maria Gordon wrote on one page.
In 1996 – three years after Brown's death – the book was given to the University Archives, adding to its growing collection of student scrapbooks. Each one provides priceless glimpses into student life from another time.
"We have the Duke story, you kind of know that over-arching narrative," Gillispie said. "But every person who has been a student here, been a staff member here, taught here, they have their own story. This is a way to find out individual stories from the past."