Become a Student Again
Coursera for Duke offers free courses online for staff, faculty and students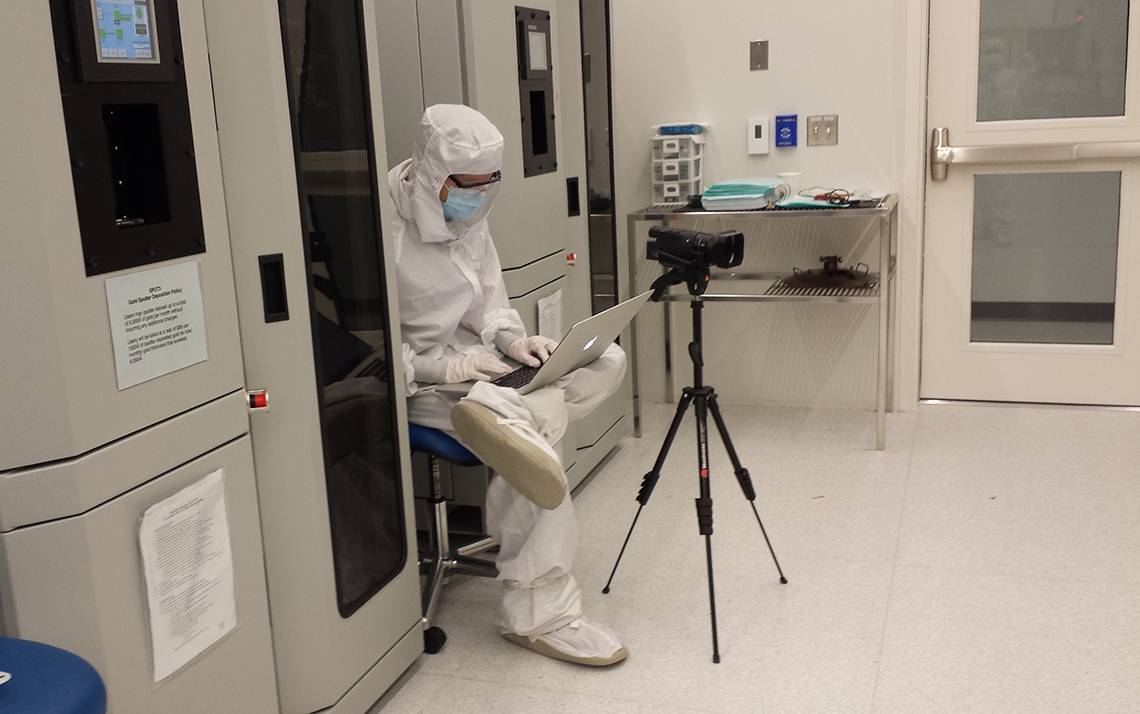 Genevieve Lipp's road to teaching computer programming began in 2015 with a series of classes on Coursera, an online platform that allows Duke students and employees to take any of Duke's online courses and earn a verified certificate for free.
The Coursera course – "Java Programming and Software Engineering Fundamentals" – inspired Lipp to study programming for two additional years. She now teaches it both in the classroom and on Coursera at Duke.
"This course of self-study got me ready to teach the Duke course "Programming, Data Structures, and Algorithms in C++," said Lipp, instructor in the Department of Mechanical Engineering and Materials Science and the Department of Electrical and Computer Engineering. "Coursera a great resource for developing new interests and building fundamentals in a new discipline.
Coursera at Duke is now free to all Duke staff, faculty and students. Community members must use their Duke NetID and password to access a catalog of available courses and can enroll in any course at any time and in as many courses as they want.
There are individual courses or specializations, which are a series of courses on a specific subject. Currently there are 54 courses developed by Duke faculty that are free for the community with some available in multiple languages. Courses include: "Dog Emotion and Cognition," "Sports and Society" and "The Challenges of Global Health." Specializations are offered in business analytics, java programming and statistics.
"A lot of the courses we developed were because of the demands of the workforce today," said Courtney Lockemer, communications manager for Duke Learning Innovation. "Things people can use to start or advance their career, like business analytics, programming and data science."
Most Coursera sessions take four to six weeks to complete and require eight to 10 hours of work per week. Coursera offers suggested deadlines, but if users fall behind, they can switch to the next session after it begins.
Lipp took her java specialization in the fall and winter of 2015. She said it not only improved her computer programming skills but also reminded her what it was like to be a student again.
"Remembering what it's like to be a novice is good to empathize with students," Lipp said.
She is now working with Andrew Hilton, professor of the practice in the Department of Electrical and Computer Engineering, to develop a Coursera specialization called "Introduction to Programming in C."
Hilton developed the Coursera specialization that Lipp took on Java with Owen Astrachan, professor of the practice of computer science; Susan Rodger, professor of the practice in the Department of Computer Science; and Robert Duvall, lecturer in the Department of Computer Science.
Hilton said it took about a semester to develop the five courses within "Java Programming and Software Engineering Fundamentals."
"It opens the door for students and staff who don't have the time to take a computer programming course," Hilton said. "It is a huge value to have something out there where you can learn skills at a more relaxed place."