It's Easy to Find a Duke Holiday Gift
Duke Stores offers discounts to students and employees among other perks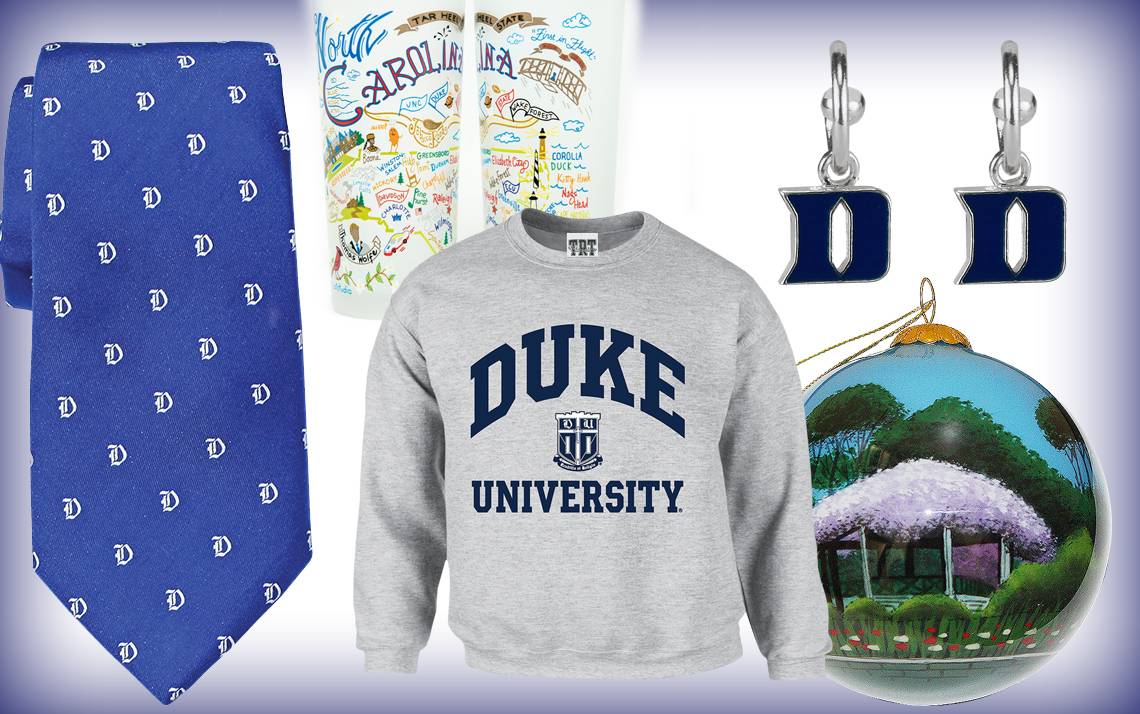 With the holiday season gearing up, there are some good reasons to check out some on-campus shopping options.
From today until Dec. 12, Duke employees and students can receive 20 percent off clothing and gifts at the University Store, Duke Team Store, Medical Center Store, Terrace Shop, Nasher Museum Store, East Campus Store, Provisions and Divinity Bookshop. Duke community members must have a valid Duke ID to get the discount.
University Store shoppers can also take advantage of free gift-wrapping and a service that will allow you to turn any combination of purchases into a gift basket. And with a wide range of items on sale, there's no shortage of gift ideas.
"We have all kinds of things," said Darcy Ewalt, Duke Stores merchandise manager. "People can come in with any budget and they can get what they want."
Whether you're shopping on campus or online, here are some items Duke items worth checking out.

Hand-Painted Ornaments, $24.95
Each year, a new pair of campus landmarks are featured on glass ornaments. This year's set depicts West Campus covered in a fresh layer of snow and the pergola in Sarah P. Duke Gardens draped in blooming wisteria and ringed by spring flowers. Ornaments from previous years featuring Duke University Chapel, Cameron Indoor Stadium, the Davison Building, Krzyzewskiville, the clock tower on West Campus and scenes from Sarah P. Duke Gardens are also available. Available online and in the University Store.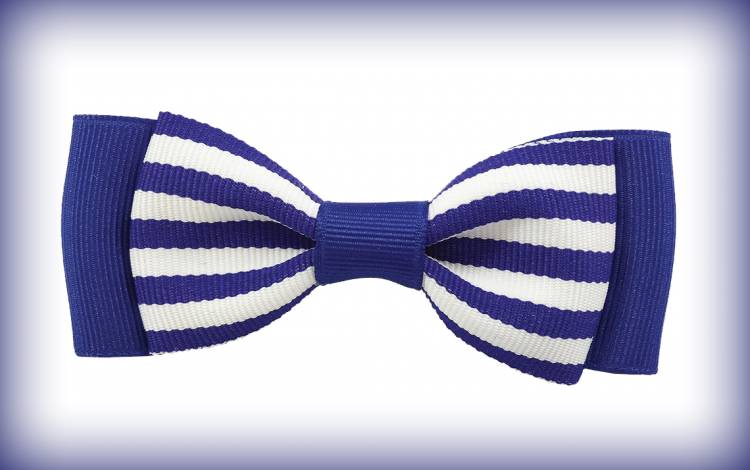 Dog Bows, $13.95
If there are four-legged Duke fans on your list, they'll find something here, too. Among the many pet-related gifts – including leashes, toys, bowls, collars and cheerleader outfits – on sale, there are bows made especially for dogs. Available online and in the University Store.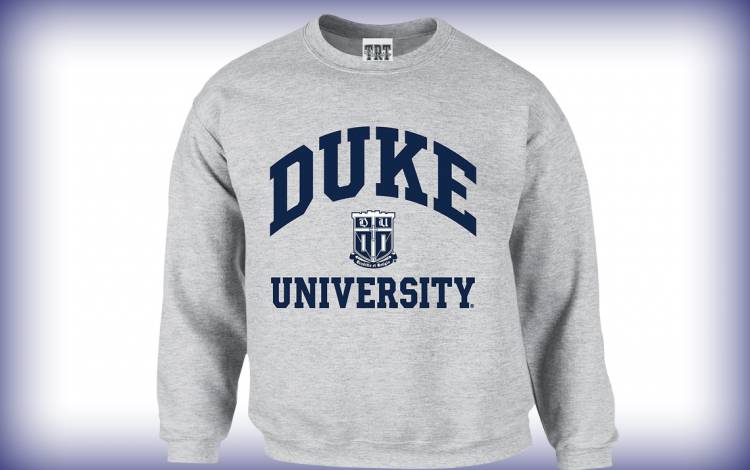 Toddler/Youth Crewneck Sweatshirt, $28.95 and up
The University Store has a large selection of children's clothing, but this item has a neat story. Duke Stores General Manager Pat Walker said that a customer bought the adult version of this classic Oxford Gray sweatshirt with the Duke seal on it and loved it. The customer later asked the store if the same shirt came in kids sizes. At the time it didn't. But the Duke Stores staff remedied the situation by contacting the manufacturer and getting these made. Available online in youth and toddler sizes and in the University Store.

Vineyard Vines ties, $85
Show your love for Duke with the understated elegance of these royal blue ties. You can pick silk ties with pinstripes or either the Iron Duke or gothic versions of the Duke "D." These and many other ties are available online and in the University Store.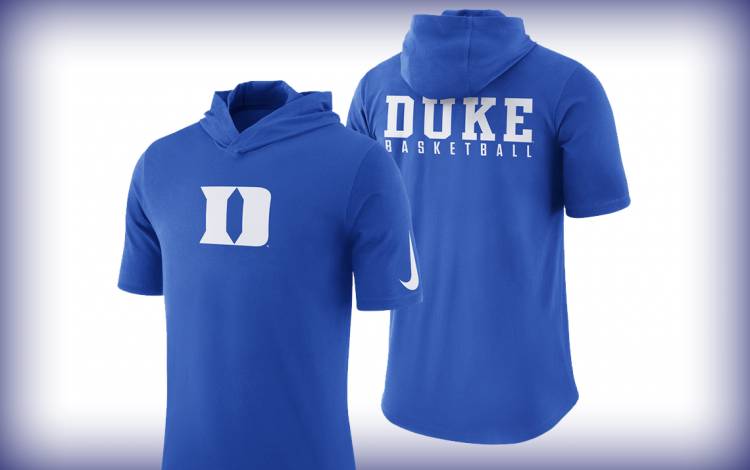 Nike Dri-Fit Basketball Hoodie Tee, $40
Duke's men's basketball team is again among the best in the nation, so show your support with this sleek hoodie. It's perfect attire for a trip to the gym or a chance to cheer on Duke. Available online or in the University Store.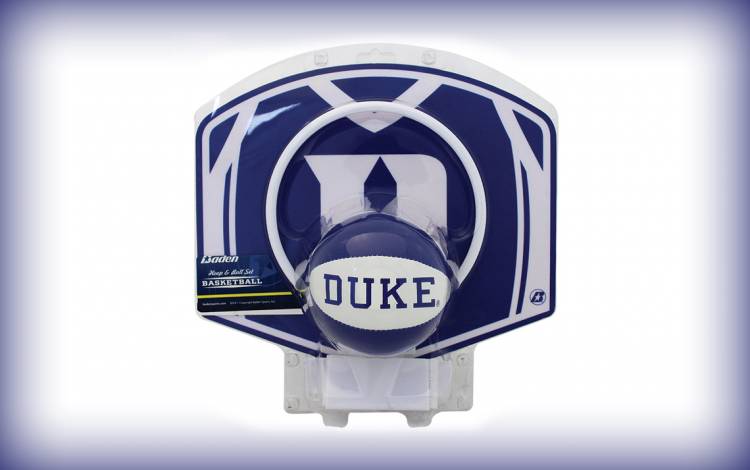 Baden Mini Basketball and Hoop Set, $16.95
Sticking with basketball, this mini-hoop set from Baden can turn any room into court. It's fun for Blue Devils fans both young and old. Available in the University Store.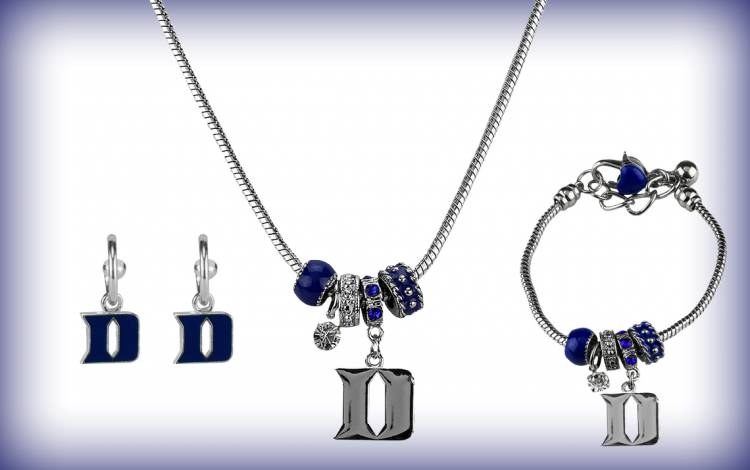 Sandol Jewelry, $9.95 and up
Whether it's a silver-plated necklace, dangle earrings or a charm bracelet, there are some affordable ways to add some Duke flair to your jewelry gifts this season. The necklace, earrings and bracelet are available online and in the University Store.

Adopt-a-Lemur Package, $75
The Duke Lemur Center's Adopt-a-Lemur program gives you the chance to create a yearlong bond with one of the center's furry inhabitants. The symbolic adoptions comes with a plush ring-tailed lemur, a gift box, certificate and stickers. You'll also get quarterly updates about Teres, the ring-tailed lemur up for adoption this year, and her fellow lemur center residents. Each purchase goes toward the annual $8,400 costs to house each lemur at the center and $55 of each purchase is tax deductible. Find more information here.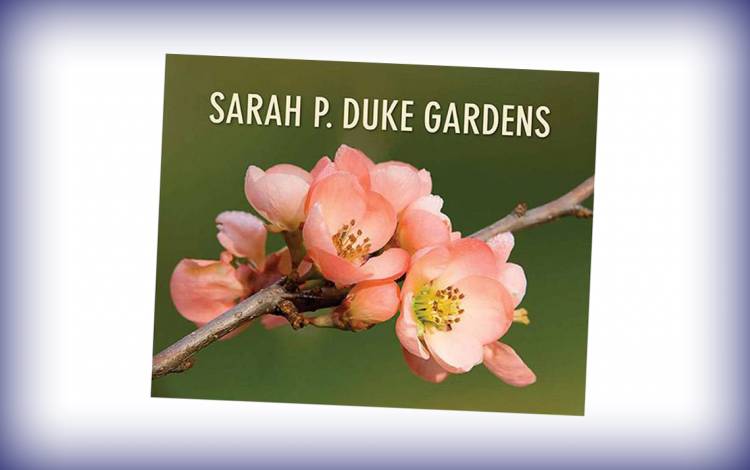 Sarah P. Duke Gardens Souvenir Book, $17.50
You can take the beauty of the Sarah P. Duke Gardens home with you with this 56-page book filled with vivid color photos of the gardens' loveliest flowers and vistas. Available online, at the Gothic Bookshop or at the Terrace Shop, where the book is currently on sale for $8.75.

North Carolina Glass, $14.75
Celebrate our state with a whimsical frosted glass. The colorful design and playful depiction of North Carolina locales makes it a perfect gift for those who either call the state home or wish they did. The 15-ounce glass is dishwasher safe. Available at the Nasher Museum.