Using LiveSafe: A Personal Safety Story
Duke employee uses free safety app to receive a virtual escort to her car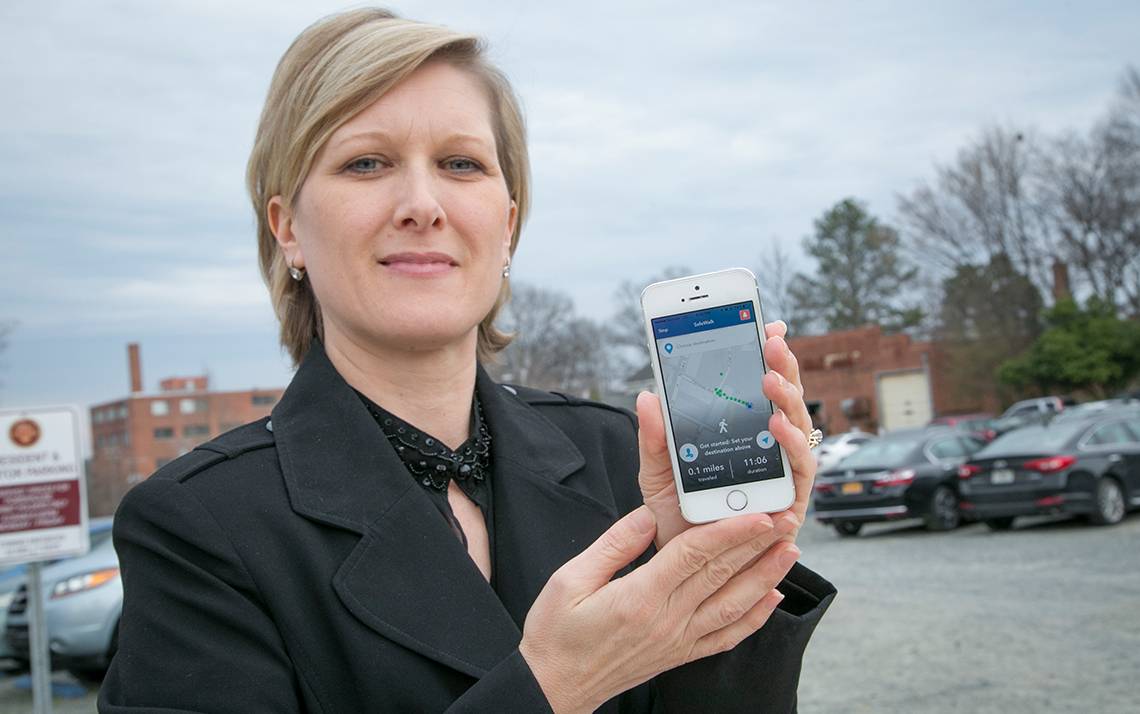 It was approaching 7 p.m., and Terra Ylizarde was working late in the Duke University Press office to get questions and documents ready for visiting job applicants.
The sun had set, and her car was parked a few blocks away from her office in Brightleaf Square in downtown Durham. Ylizarde pulled out her smartphone and opened the LiveSafe app. She used the free app to contact her coworker, who then virtually escorted Ylizarde through a real-time map, ensuring she got to her car safely.
"Being able to submit tips with just one click of a button and to have access to Duke police officers is definitely a benefit," said Ylizarde, who has since switched positions and is now HR director for Duke University's Talent Identification Program. "When you're in situations where it is an emergency and you need help right away, this really provides security that other people can come to your assistance."
Ylizarde, along with about 10,500 employees, students, visitors and parents, have signed up to use the LiveSafe app since Duke offered it to the community last March. The app, available in both Apple and Google Play app stores, allows users to instantly connect with the Duke University Police Department by phone call or text, audio and video messages.
More than 100 colleges and universities across the country use LiveSafe, which was named as one of "10 apps every college student should download today" by The Huffington Post.
LiveSafe includes resources and features such as SafeWalk, which allows users to invite family, friends and colleagues to "virtually escort" and monitor their location on a real-time map. Since the app launched at Duke in spring of 2016, about 2,120 SafeWalks have been initiated with the app in the Duke community, to include Ylizarde's evening walk to her car.
Chief of Police John Dailey said Duke community members have used the app to report suspicious people and vehicles, loud music and other disturbances, and general safety concerns.
Last year, a Durham man was arrested in connection with thefts in a campus building after Duke employees provided tips in real time through the app.
"LiveSafe offers a convenient way to report concerns," Dailey said. "We hope it is empowering for our community to have more safety resources at their disposal on their phone, which is something that they have with them all the time."
Learn more about LiveSafe on the DukeALERT website.
Have you used LiveSafe to report a safety concern or get a "SafeWalk" home? Let us know how LiveSafe helped you by emailing working@duke.edu.