Showcasing Duke's Love of Jazz
Duke Performances' 10-day celebration of Thelonious Monk is prime example of deep jazz culture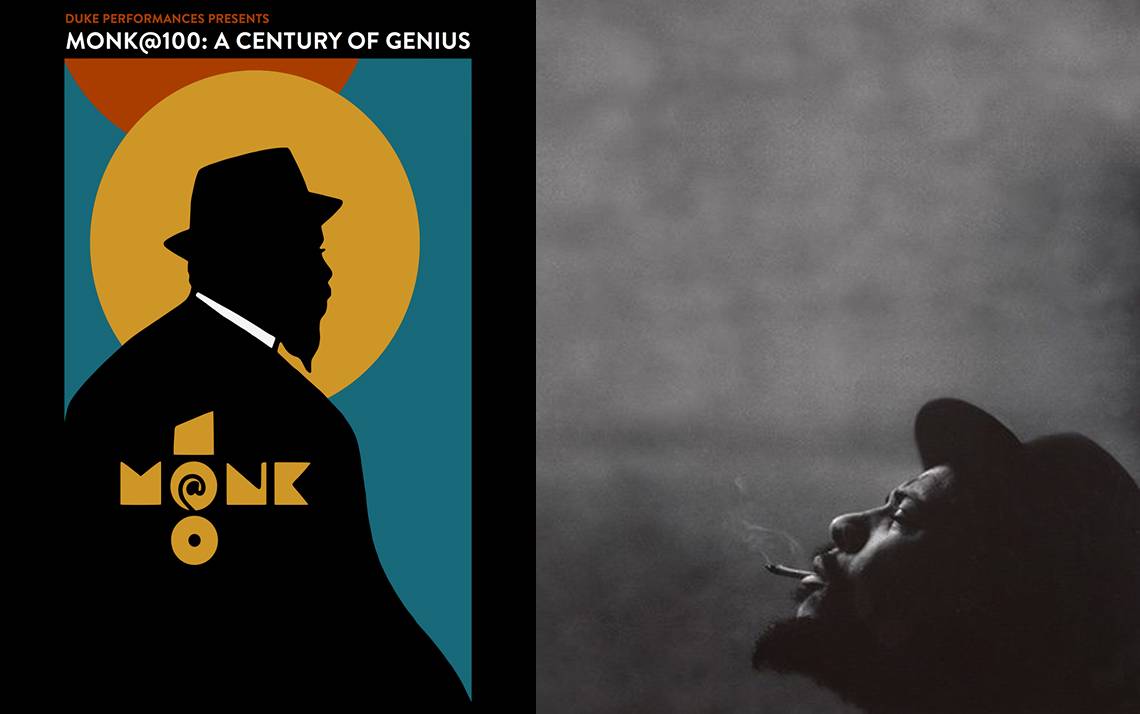 It's fitting that perhaps the most ambitious event of Duke Performances' 2017-18 season is a 10-day celebration of jazz great Thelonious Monk.
Not only is the commemoration a way to honor what would have been the Rocky Mount native's 100th birthday, it also speaks to the jazz culture that's taken root at Duke.
From the acclaimed artists Duke Performances and the Duke Jazz Program bring to Durham, to the many opportunities to hear live jazz played by students and pros on campus, there are many ways for jazz fans to find what they're looking for at Duke.
"One of the things that makes Duke and Durham great musically is that there all levels of entry points for jazz on campus and in the community," said Aaron Greenwald, director of Duke Performances.
Celebrate an icon
Duke Performances' Monk@100 festival starts October 17 and brings jazz artists to Durham Fruit & Produce, a venue on Dillard St., for 10 nights of shows.
The festival will put Monk's music in the hands of performers with varied sensibilities. There will be modern jazz interpretations from pianist Jason Moran and drummer Tyshawn Sorey. Saxophonist JD Allen — offering a more gritty, Detroit-born swing — will bring his trio to the stage over three nights with a variety of guests. Gospel singers, the Como Mamas, will pay evoke Monk's teenage years playing for a traveling evangelist.
Pianists Chris Pattishall, Ernest Turner, Jeb Patton, Ethan Iverson, Gerald Clayton, and Orrin Evans as well as tenor saxophonists Melissa Aldana, Chris Potter, Ravi Coltrane, Houston Person, and Joshua Redman will all get a chance to put their spin on Monk's music.
"Monk's music makes a remarkable melding of folk tradition — blues and gospel — with a modern approach to jazz," Greenwald said. "The more time you spend with the music, the more it reveals. It's durable and timeless."
Duke Performances will continue to highlight jazz during the 2017-18 schedule with visits from, among others, Grammy-winning jazz singer Gregory Porter and jazz guitarist John McLaughlin, who will perform alongside Jimmy Herring of jam band Widespread Panic.
"Jazz has always been a core presenting priority of Duke Performances," Greenwald said. "We're bolstered by the vibrant jazz scene here in Durham and the North Carolina's connection to so many legends of the music."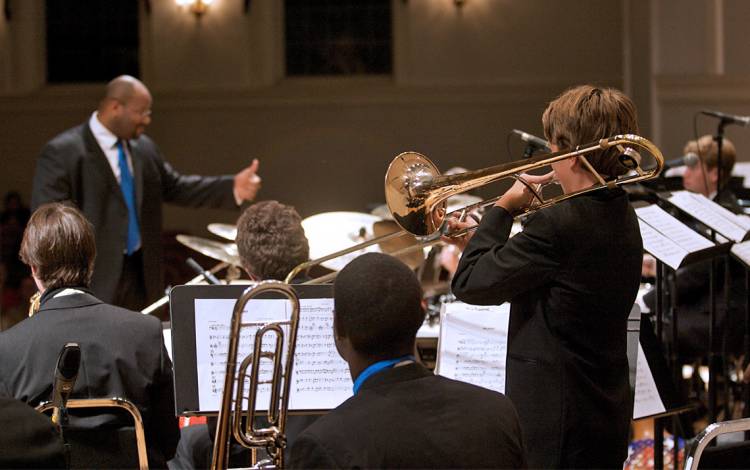 Hear Duke's own
From the 1930s, when Duke student Les Brown – who later became famous alongside his Band of Renown – played saxophone and clarinet in a successful student group, there's been a tradition of student jazz bands at Duke.
The most well-known is the Duke Jazz Ensemble, part of the Duke Jazz Program in the Department of Music. The 21-piece group, made up entirely of Duke students, takes center stage four times a year for shows at Baldwin Auditorium, the next one scheduled for October 20.
There are other smaller jazz combos that form from the roughly 60 students involved in the Duke Jazz Program. Associate Professor of the Practice John V. Brown, who has been director of the Duke Jazz Program in 2003, said he's constantly finding opportunities during the flow of campus life for these groups to perform.
"One of my stated missions is for no one to pass through Duke without being touched by jazz in some way," Brown said. "So that has led me to try to cultivate opportunities to play at various events so that we will reach a wide cross section of our community."
Get into the scene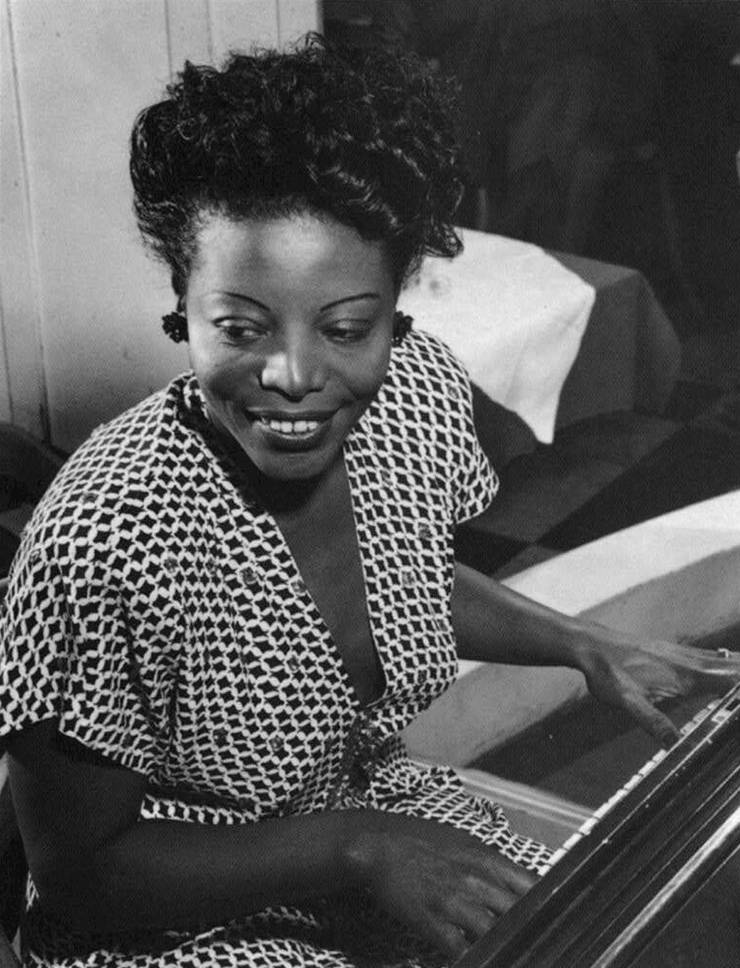 Brown points to the weekly Jazz@TheMaryLou events as one of the things that keeps Duke's jazz culture strong.
On most Wednesday nights during the school year, student musicians join with professionals and faculty members on stage at the Mary Lou Williams Center for Black Culture on West Campus.
The center is named for Mary Lou Williams, an influential jazz composer and swing pianist who was Duke's Artist in Residence from 1977 until her death in 1981. Williams provided noteworthy swing-band scores for Benny Goodman, Earl Hines, Tommy Dorsey and others. She also briefly served as staff arranger with Duke Ellington.
Brown, a Grammy-nominated bassist, often performs with the musicians and brings along guests for jazz sessions in the Mary Lou Williams Center.
"Having local professionals come in allows students get to know some of the people in the community and creates an opportunity for the community to connect with Duke on a regular basis," Brown said. "We have developed quite a following. The session is known as being a go-to place for people who want to play some quality music."