Prices Fall, Curtains Rise
Employees can buy tickets for Duke Performances shows at a discount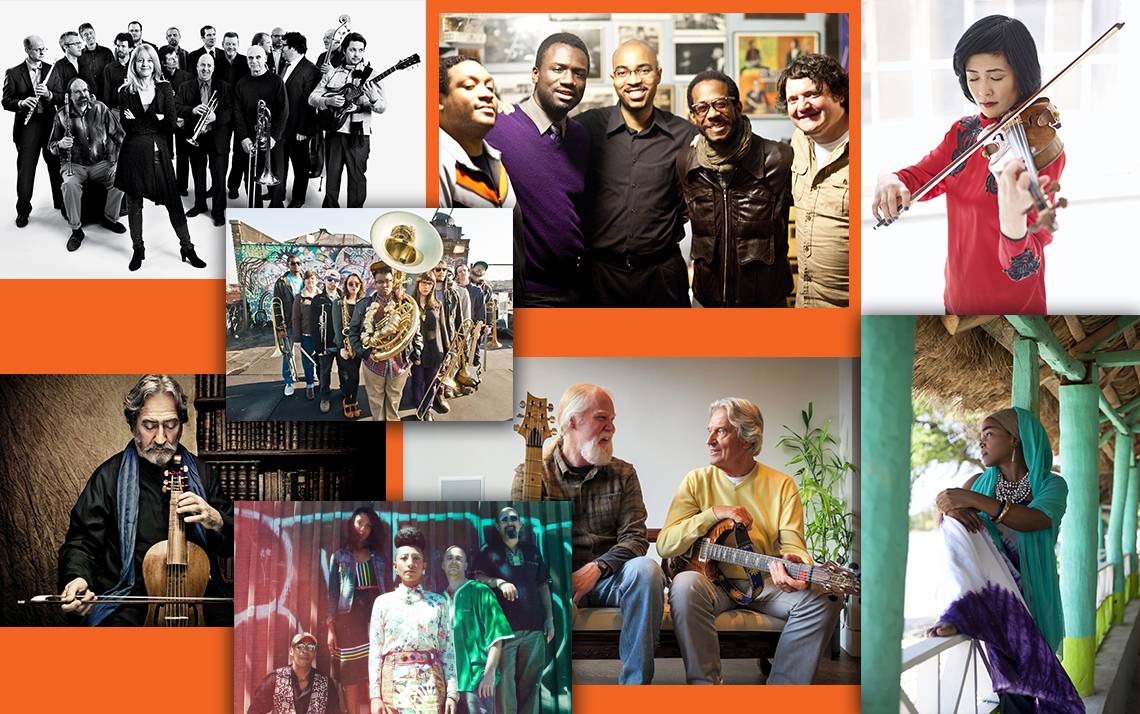 Gina Streaty hasn't yet ordered her tickets for Duke Performances' 2017-18 season, but she already knows what she's going to grab.
She's excited to hear the unaccompanied spirituals of The Como Mamas in October.
A huge fan of the violin, Streaty marked the February shows of virtuoso Jennifer Koh on her calendar.
Seeing West Coast rapper Murs and Durham-based producer 9th Wonder perform together is another show she can't miss.
"I always go through the schedule and end up having to do the eeny, meeny, miny, mo kind of thing because I want to go to everything," said Streaty, a diversity and inclusion specialist at Duke Clinical Research Institute and regular patron of Duke Performances since 2000.
Employees wishing to follow Streaty's lead have enticing options with a 15 percent discount on most Duke Performances shows in 2017-18. The discount does not apply for performances at Durham Performing Arts Center and the Carolina Theatre.
"If you are an employee and you want to buy tickets to one or two shows, the employee discount would be the way to go," said Duke Performances Marketing Director Ariel Fielding. "And that's still a very good deal."
Single tickets go on sale July 11.
There's also the "pick-four or more" promotion, which is open to everyone. If you buy tickets to four or more shows at one time, you get 25 percent off the total price. This deal is good for any shows on the 2017-18 schedule and ensures the best seats available. Tickets are on sale now for the "pick-four or more" packages.
This season, music fans have plenty to choose from as the 65 offerings span a wide range of genres. In addition, the long-awaited opening of Duke Arts Center on the northeast corner of Anderson Street and Campus Drive takes place this season, with Duke Performances presenting six concerts of dance, opera, and classical music in the Arts Center's von der Heyden Studio Theater.
"We're known in the market for our eclectic programming," Fielding said. "So there are a lot of shows we present that you wouldn't see anywhere else in the area."
A 12-night span in November offers an example of the season's diversity. On those nights, Duke Performances will present shows by hip-hop envelope pushers Pharoahe Monch & PitchBlak Brass Band, Israeli singer Yasmin Levy, the classical Modigliani Quartet, the duo of jazz guitarist John McLaughlin and jam band star Jimmy Herring, and the St. Thomas Choir of Leipzig, Germany.
All this comes on the heels of one of the season's highlights, a 10-day run of shows in October dubbed Monk@100. Held at Durham Fruit & Produce Company, a converted warehouse, the event honors the 100th birthday of North Carolina-born jazz icon Thelonious Monk.
"It's phenomenal," Streaty said of her history with Duke Performances. "I've had many, many wonderful experiences."