Bipartisan Support for US Senate Resolution Honoring Samuel Dubois Cook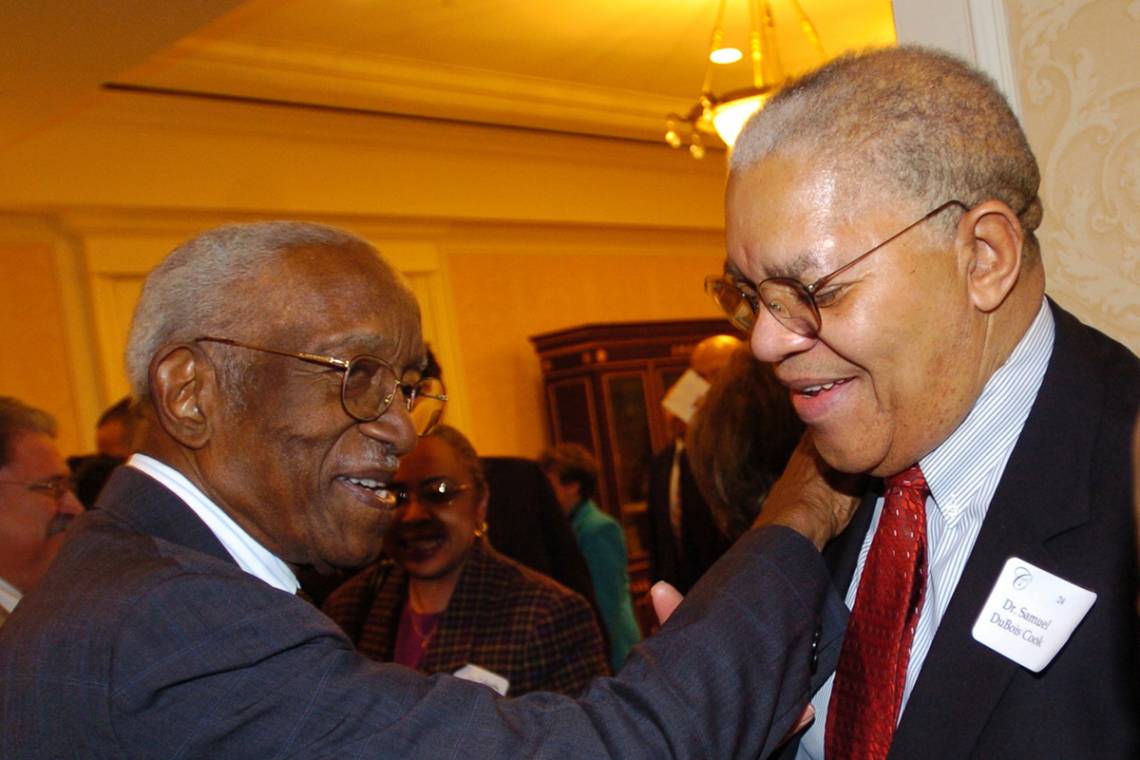 A bipartisan group of U.S. senators has introduced a resolution honoring Samuel DuBois Cook for his distinguished six-decade career in higher education.
Cook, who taught at Duke from 1966 to 1974, was Duke's first African-American faculty member and the first African American to hold a regular tenured faculty appointment at a predominantly white Southern college or university. He passed away earlier this year.
"Like his mentor Benjamin Mays, former president of Morehouse College, Dr. Cook frequently has been described as 'walking integrity,'" said William A. "Sandy" Darity, Samuel DuBois Cook Professor of Public Policy at Duke. "Dr. Cook was the quintessential scholar, activist and academic leader. Those three roles were indivisible for him.
"We appreciate the fact that the senators came together across the partisan divide to honor Dr. Cook," Darity said. "That's unusual in this day and age, and it's a testament to his legacy."
A political science scholar, Cook left Duke to become president of Dillard University, where he served for nearly 23 years. Duke's Samuel DuBois Cook Center on Social Equity, devoted to research on inequality, bears his name.
In 1981, he was named a member of the Duke Board of Trustees and later became a trustee emeritus. In 1997, Duke established the Samuel DuBois Cook Society, which continued Cook's work affirming and celebrating the efforts of African Americans at Duke and to better relations between people of all backgrounds.
The resolution was sponsored by Sen. Elizabeth Warren (D-Mass.), Sen. Richard Burr (R-N.C.), Thom Tillis (R-N.C.), Bill Cassidy (R-La.) and John Kennedy (R-La.).
"Dr. Cook was a leader in education and social justice," said Sen. Warren. "He helped open doors for educators of different backgrounds to enter academia and have a voice at colleges and universities. Dr. Cook's life and achievements deserve recognition in the United States Senate, and I am glad to join my colleagues to introduce a resolution in his name."
Sen. Burr also praised the long-time educator.
"Dr. Cook's accomplishments as a scholar and luminary at Duke University marked an important milestone for diversity in academia," Sen. Burr said. "I'm thankful that Dr. Cook called North Carolina home during his time at Duke, and proud that the Senate can recognize the great achievements of his life."