Helping You Harness the Sun
Duke offers resources to learn more about residential solar energy systems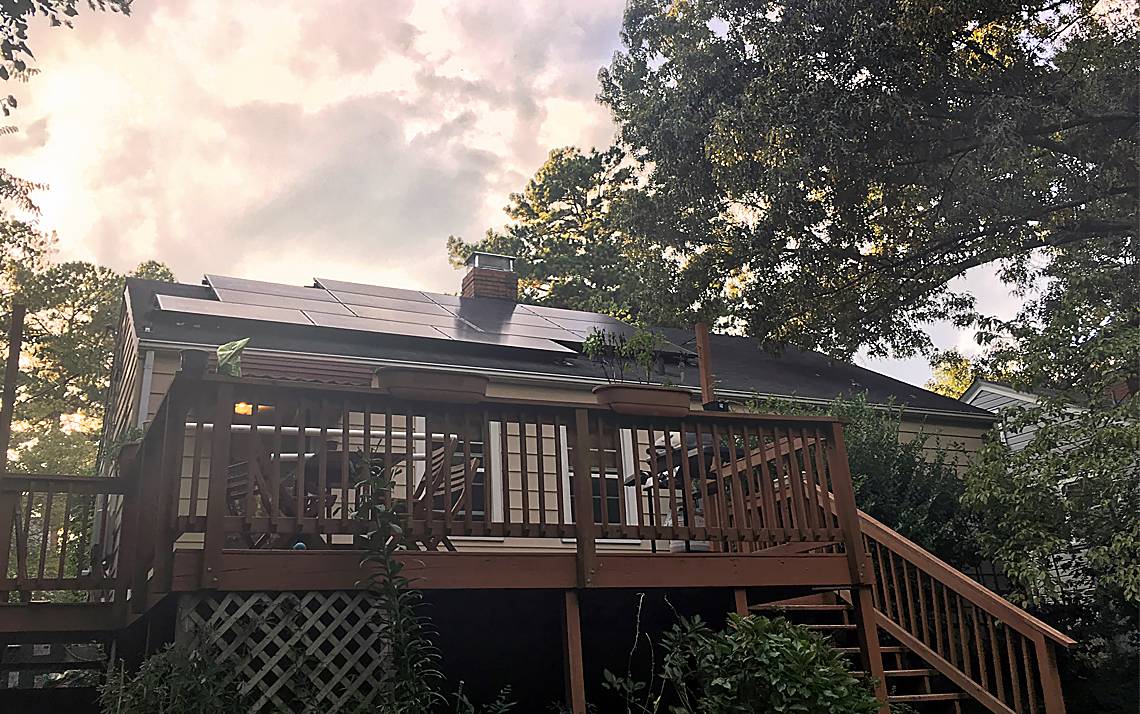 When asked what went into the decision to install solar panels on the roof of her Durham bungalow, Tam Huynh mentioned several reasons. Her solar energy system creates electricity without stressing the environment. It also reduces her energy bills by around 80 percent.
And she also pointed out that having the 14 energy-creating panels on her roof is also just kind of cool. In the two years since Huynh had her panels installed, she's seen her monthly energy costs dwindle.
"I'm lucky because my house gets a lot of light, so I was able to offset my energy usage by quite a bit," said Huynh, a physician assistant with Duke Orthopaedics.
Regardless of the reason, if you're considering a solar energy system for your home, Duke has a way to make the process of getting one easier. Duke recently partnered with EnergySage, an online solar marketplace that allows homeowners to request and compare competitive price quotes from local, prescreened solar installers.
"It's a one-stop shop for residential solar," said Tani Colbert-Sangree, program coordinator for Duke Carbon Offsets Initiative. "It's covering all the bases as far as what you need to know and the resources you want at your disposal when you're getting solar at your home."
According to EnergySage, the price for purchasing a residential solar energy system in North Carolina often start at $12,900. However, EnergySage offers information of leasing arrangements and financing options that can offset some or all of the upfront expense.
Barbara Due, business manager at Duke Molecular Physiology Institute, has 32 solar panels on her south Durham home, 16 installed in 2011 and 16 more in 2015. While she said that the initial price wasn't insignificant, she estimated that her panels cover about two-thirds of all the power her home uses.
And much like Huynh, she had other reasons to give solar a try.
"You do it because you want to be good to the environment," Due said. "For us, it was more that we liked the idea that we generated our own power."