Campus Muslims Celebrate End of Eid Holiday
Banquet, performances mark end of holy Muslim holiday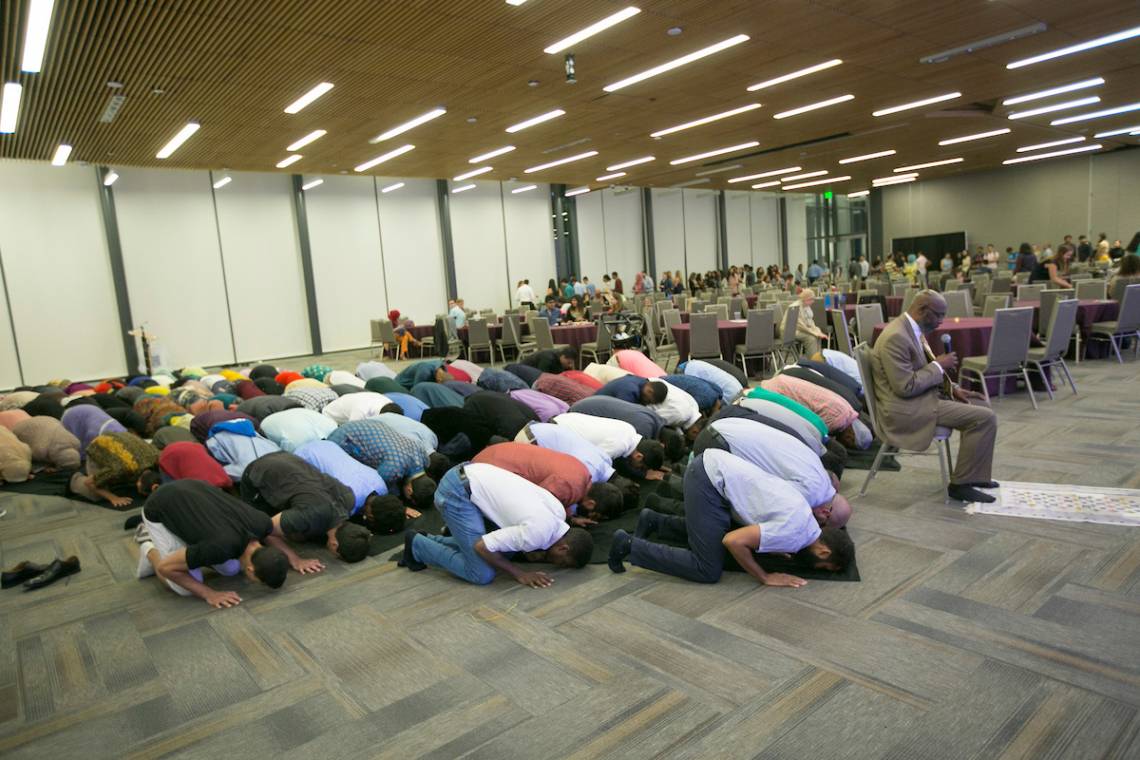 Campus Muslims filled Penn Pavilion Saturday night to commemorate Eid al-Adha, the end of the annual Hajj pilgrimage to Mecca and one of the most holy holidays in the Islamic tradition. The three-day religious ceremony celebrates family, friends and praises Allah for providing food and shelter.
In Islamic tradition, the ceremony is tied to the story of the willingness of Abraham to sacrifice that which was most dear to him, his son Ishmael, to show his obedience to God. God intervened, accepting Abraham's act of worship, and instead a ram was sacrificed.
Professor Omid Safi, director of Duke Islamic Studies Center, spoke during the banquet. The ceremony also included dance and choral performances by student groups the Duke Amandla Chorus, Duke Rhydhun, Duke Sangeet, Duke Dhamaka and other groups, and comic skits by association members.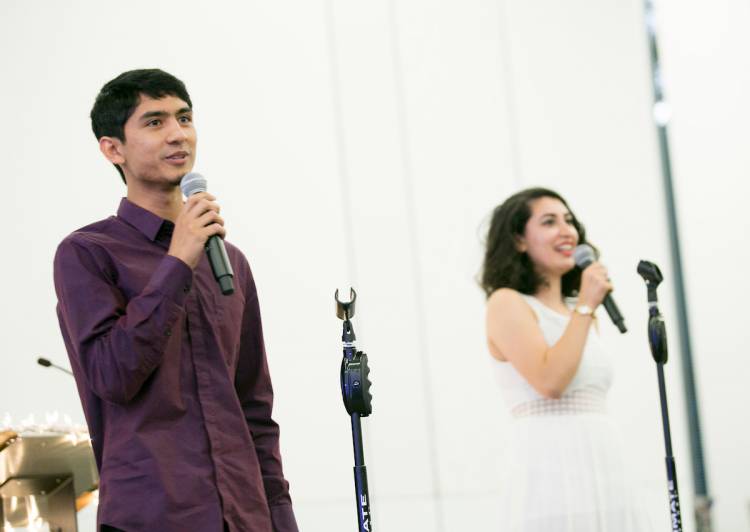 Imam Abdul Waheed, interim campus Muslim minister, led the participants in prayer before the meal. Around 500 people attended the ceremony, which was organized by the Duke Muslim Student Association.