PUBLISHED
2017 Duke Alumni Association Award Winners
DAA recognizes top alumni, volunteers with annual awards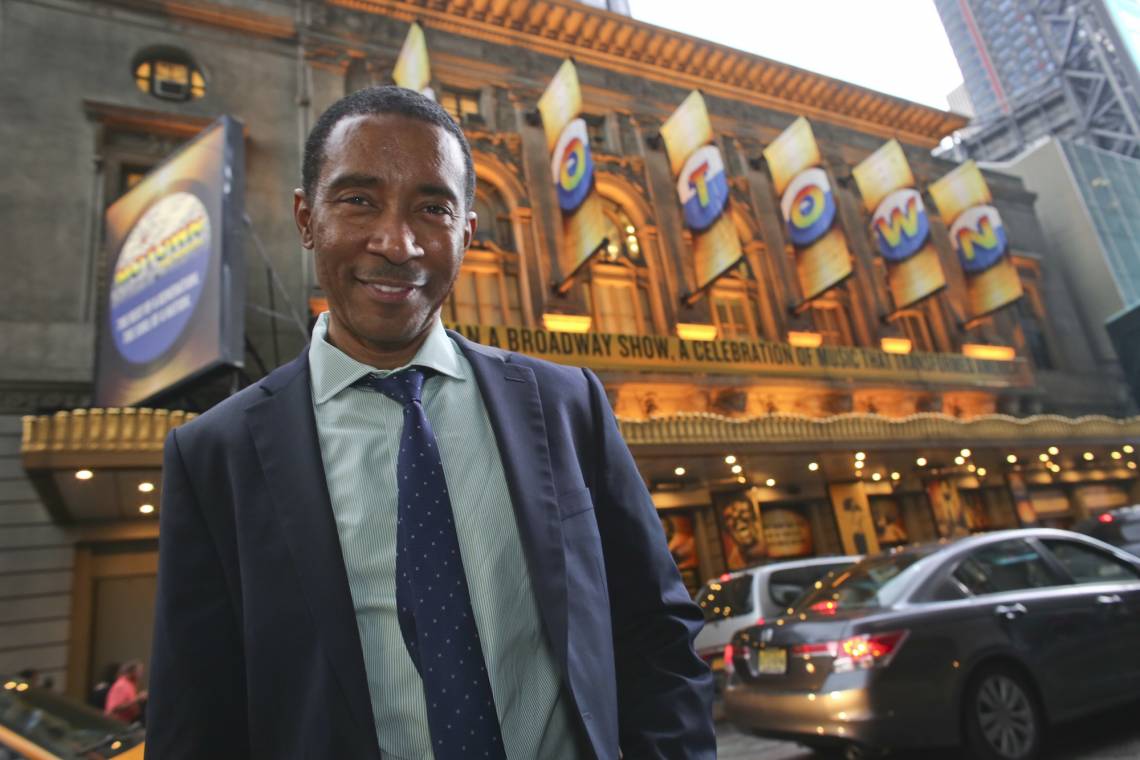 DISTINGUISHED ALUMNI AWARD
The highest honor given exclusively to alumni, the Distinguished Alumni Award is given to alumni who have made outstanding contributions through their field of work, in service to Duke and toward the betterment of humanity.
Charles Randolph-Wright '78
As a freshman at Duke University, Charles Randolph-Wright '78 was on a pre-med track. But when his roommate showed up to his organic chemistry lab with an extra ticket to the musical Pippin, everything changed. He skipped class and went to the show—a first step that led to a nearly 40-year musical theater career.
Randolph-Wright says that he was looking for a sign when he moved to New York City following graduation in 1978 because he still was holding out for medical school.
"I wanted to know, should I go to med school or should I pursue theater? I began to audition, and the first show I got was Pippin. That was it for me. I have yet to enroll in med school," he says.
What he did enroll in, however, was a life committed to the stage. As Randolph-Wright's career developed, so did his roles: He was part of the original cast of the Tony-nominated musical Dreamgirls. He led a revival of Guys and Dolls; directed the musical Blood Knot, featuring music by Tracy Chapman; and wrote and directed a musical with BeBe Winans called Born for This. And, in perhaps his most meaningful role thus far, Randolph-Wright directed Motown the Musical both on Broadway and throughout a national tour.
"Directing Motown was the ultimate life-changing event in every way," Randolph-Wright says, who grew up during desegregation in the United States.
Music, he says, had the power to unite.
"Motown music is what saved us," he says. "It's what brought us together."
And that kind of experience is what Randolph-Wright says he tries to do every night in the theater.
"We bring people together, and it is a gift that I get to give to audiences," he says.
BEYOND DUKE SERVICE AND LEADERSHIP AWARDS
Recognizing alumni who have distinguished themselves through service to their community, their country or to society at large. Awards are given in three categories: Young Alumni, Local Community and Global Community.
Juan Batlle '78, M.D.'79: Service to a Local Community
In 1972, Juan Batlle arrived at Duke with plans to become a doctor and to return to his home country of the Dominican Republic.
What he didn't plan was to open a hospital for the poor 13 years later that has revolutionized eye care for an entire country.
Batlle opened the doors of Elias Santana Hospital in 1985, meeting with about 20 patients a week. Today, hundreds—including Dominican Republic President Danilo Medina—flock to the hospital to visit with 28 faculty members trained and mentored by Batlle and to receive critical eye care, such as cataract surgery, that never before had been available. One of the most rewarding parts of Batlle's job, the doctor says, has been restoring the sight of hundreds of blind patients.
"I have so many remarkable stories of people who have come to me either blind or on the verge of losing their sight and thanks to my training, experience and the advancements we've made in the field, I'm able to restore their sight or prevent blindness," Batlle says.
His journey as a leading ophthalmologist wouldn't have happened without Duke, Batlle says, where he met Dr. Joseph A.C. Wadsworth—the driving force behind the Duke Eye Center—who became Batlle's "adopted father."
"He mentored me, and both he and his wife provided a great deal of encouragement and emotional support," Batlle says.
Today, Batlle lives in the Domincan Republic, where he remains involved in Elias Santana and teaches the next generation of ophthalmologists how to carry on the work he started.
Lauren Fine J.D.'11: Service by a Young Alumna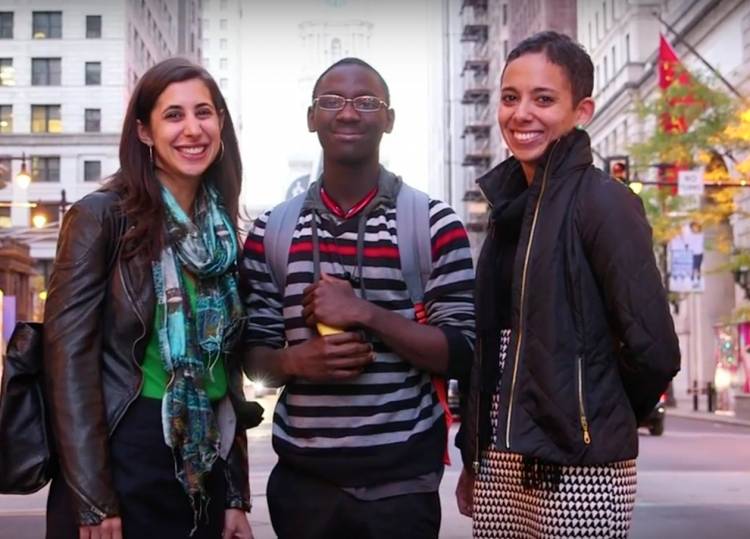 Lauren Fine J.D.'11 was at her Duke-sponsored internship at the Juvenile Law Center in Philadelphia in 2010 when she found a cause worth fighting for: the rights of young people in the justice system.
For the first time in her journey from Yale to Duke to becoming a lawyer, Fine learned about the state's high number of juveniles who are sentenced in the adult justice system—Pennsylvania has 25 percent of the world's juveniles sentenced to life—and heard from teenagers who felt powerless to advocate for themselves or to even explain what happened.
"My eyes were opened not only to the injustice and issues within the system but also to the potential to help and to restore hope to young people and their families," Fine says.
Under Pennsylvania's current system, a youth who is 15 years or older can be tried as an adult under certain conditions—including situations in which he or she is found with another juvenile who has a deadly weapon. Those stipulations, don't leave room for bad decisions a person could make as a youth, Fine says.
Realizing what was at stake for juveniles caught in the adult system, Fine and another fellow lawyer quit their jobs to launch the Youth Sentencing & Reentry Project, a Philadelphia non-profit that is committed to working on cases to move them out of the adult system and to ensuring that individuals who were sentenced to life without parole as children have the opportunity for a resentencing hearing.
As her work progressed, Fine learned that the parents of the juveniles where being charged for the cost of their children's jail time. Working alongside many of her clients, Fine trumpeted a change in policy—eventually halting the mounting incarceration bills families were receiving.
And, just last year, a Supreme Court ruling that it was unconstitutional to uphold mandatory sentencing of life without parole for juveniles was made retroactive, meaning that incarcerated persons who had received life sentences as children could be considered for release. Three hundred Philadelphians and their families were impacted by that decision—keeping Fine busy with resentencings hearings and preparing reentry services for the hundreds nearing release.
The work, Fine says, is rewarding because of the teens she works with every day.
"My biggest source of hope is in the young people who are facing these difficult, incredibly overwhelming and often unfair situations, yet are able to maintain their dignity and humanity. They never fail to inspire me," Fine says.
Neal Keny-Guyer '76: Service to the Global Community
On a recent humanitarian trip to the Gaza Strip, Neal Keny-Guyer '76 partnered with Google to create a tech incubator for young entrepreneurs with big dreams for business in an area of the world threatened daily by instability and violence. Out of that incubator, rose two of the top 100 businesses in the Middle East.
It was the perfect example, Keny-Guyer says, of the hope and resiliency he encounters daily on his trips as the head of global aid agency Mercy Corps.
"It was so exciting not only for the young people but also for us that these results were possible in the midst of such turmoil and instability in the region," he says.
As the CEO of Mercy Corps, Keny-Guyer travels to where aid is needed most—among more than 40 countries throughout the world—to deliver swift humanitarian aid and to enact innovative programs to bring about social and economic change.
"We are zeroing in on solving issues like clean water and clean energy through nanotechnology, as well as being able to provide access to first world options like financial security with mobile," he says.
Looking back, Keny-Guyer can trace the beginnings of his path to his undergraduate years at Duke University. He arrived at Duke in 1972, near the end of the Vietnam War and during a pivotal time in the Civil Rights Movement. He double majored in religion and public policy, a combination that prepared him for a future pursuing social change. After Duke he would go on to work with at-risk youth in Washington, D.C., Cambodian refugees in Thailand, and tens of thousands of children in developing countries as a director at the international NGO Save the Children. In 1994, Keny-Guyer joined the ranks at Mercy Corps and hasn't looked back.
"I know change can happen in these areas; I've witnessed it during my lifetime," he says. "I spend 75% of my time traveling around the globe to precarious places, where life is incredibly difficult. And yet, I continue to meet the most extraordinary people committing daily acts of heroism despite their circumstances. It is so inspiring and fills me with great hope."