Wanted: Nominees for Diversity and Teamwork Awards
Duke to honor employees who champion collaboration and inclusion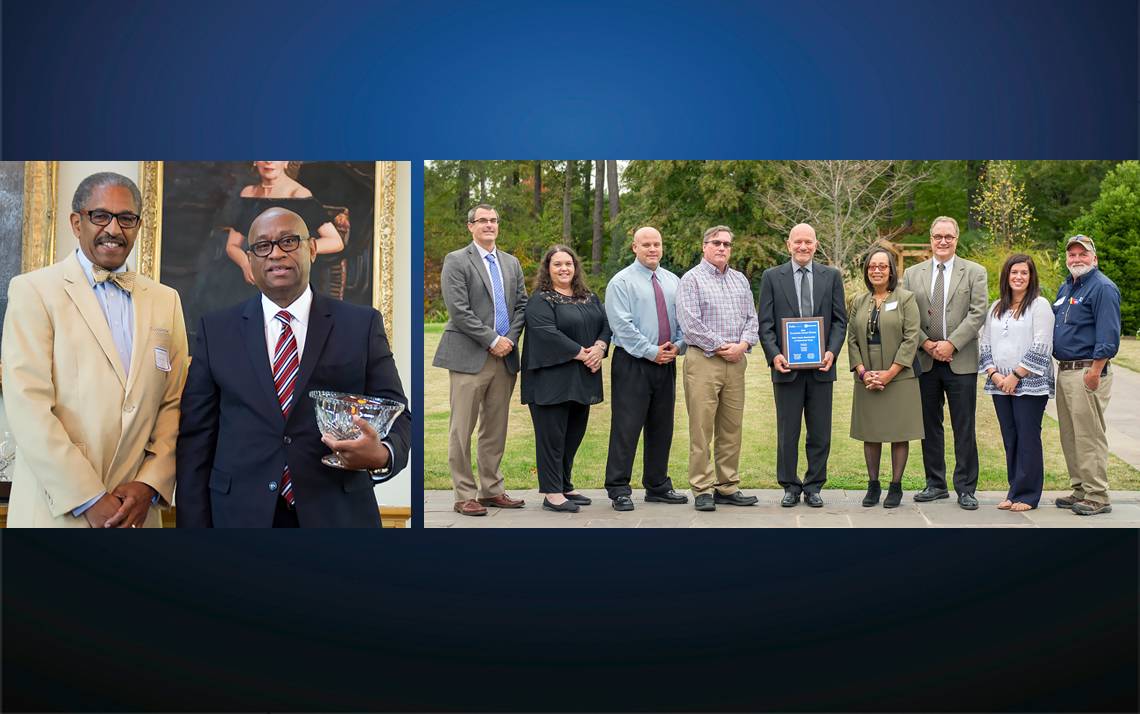 When Jennifer Goins, a program coordinator with the Department of Immunology, started writing a blog on the department's website in 2015, she kept her aspirations humble.
If it helped a few people reflect on matters of race and inclusion, she figured, it would be a success.
"I was just hoping that somebody would read it and find it helpful to some degree," Goins said.
But last fall, when she was one of two Duke employees honored with the Diversity Award, one of Duke's highest employee honors, she knew her work had been worth it. "It was a great encouragement to me and reaffirmed that the project is offering something," Goins said.
Nominations for the 2017 Diversity and Teamwork awards are now being accepted. The awards are presented annually to University and Health System staff and faculty who foster collaboration, cooperation and open communication as a team or demonstrate a respect and value for differing backgrounds and points of view. The deadline for nominations is September 15.
Co-workers and colleagues are encouraged to submit nominations, which must be approved by the department head. All nominees will receive a letter of congratulations. Winners will be honored at a November luncheon with President Vincent E. Price and other leaders at Sarah P. Duke Gardens.
Teamwork Award
This award honors groups of staff and faculty who have collaborated on a project or effort that advanced the mission of a department or the University. The groups can be from one department or span multiple units.
Last year, the award was given to the team that spearheaded the renovation of the Brodhead Center and also to the pharmacy team at the Lincoln Community Health Center.
Diversity Award
This award is given to a Duke employee who promotes the institution's commitment to inclusion and improves cross-cultural understanding.
Last year, Lovest T. Alexander Jr., director of diversity and inclusion in the Department of Community and Family Medicine, was honored for his efforts to attract students from underrepresented populations to the Duke Physician Assistant Program and his role as a mentor for minority students.
Goins was honored for her writing, which helped create dialogue about diversity.
On her blog, Goins, who has served as the Department of Immunology's representative on the School of Medicine Inclusion Council, writes about race and inclusion in personal terms.
In nominating her for the 2016 award, Michael Krangel, the chair of the Department of Immunology, praised her writing for making her "personal journey a public one."
"I always felt that even if my impact is small, I would embrace it," Goins said. "… "I never imagined that I would have anything valuable to say to merit receiving this award."