Ordering a ride? New Rules Apply to Campus Areas
To enhance safety, pick-up/drop-off zones for Uber, Lyft and taxis are in place for congested campus spots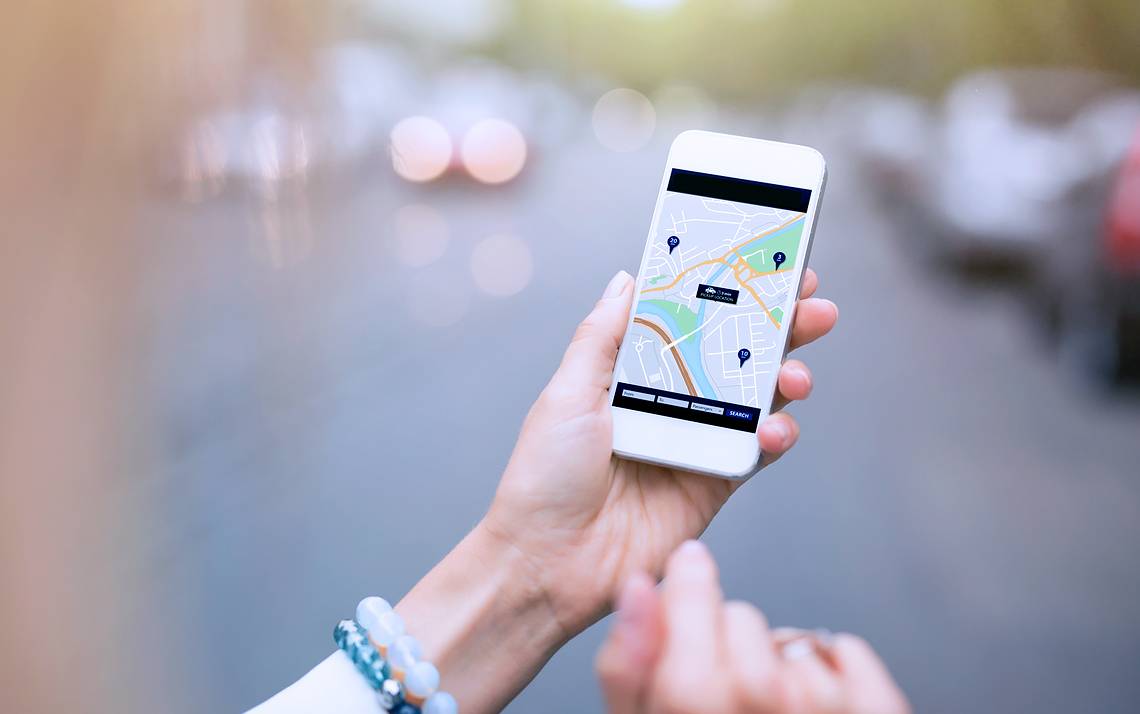 [Updated: October 5, 2017]
Effective Oct. 16, Duke will update the restricted zone hours for ride hailing (Uber and Lyft) and taxi services to only be in effect from Monday through Friday, 7 a.m. – 8:30 p.m. for the following areas:
West Campus Bus Stop
Bryan Center Circle
Research Drive Circle
East Campus Bus Stop
This policy update does not change the special event operations for the Athletics precinct or Baldwin Auditorium. Those restrictions remain in effect for game days and performances.
[Original post]
Duke is implementing a new strategy to manage taxi and ride hailing services in congested areas around campus.
Scattered about West and East campuses are restricted pick-up and drop-off zones for taxis, Uber and Lyft services. The restrictions are a result of concerns, including accidents in high traffic areas like bus stops on West and East campuses, according to Alison Carpenter, Duke's transportation demand manager, who added that the university has seen an uptick in the use of Uber and Lyft over the last few years.
"The restricted areas include locations where we've seen conflicts between Duke buses and private passenger cars, where space is limited and/or where Duke vehicles must be a priority for safety and efficiency reasons," she said.
The switch, which also affects areas during game days and performances at Baldwin Auditorium, ensures fire lanes remain accessible and fewer vehicles travel through pedestrian congested areas.
Restricted areas with alternative pick-up locations are:
Bryan Center Circle (Alternative: Science Drive Circle)
West Campus Bus Stop (Alternative: Campus/Chapel Circle or Wannamaker Drive Circle)
Research Drive Circle (Alternative: Medical Services Lot)
East Campus Bus Stop (Alternative: White Lecture Hall)
Now, if customers call a car from one of the restricted zones, a suggested pick-up location will be listed instead. Riders can choose an alternative pick-up/drop-off location but will not be able to select the restricted area in app-based services. Drivers will receive a $250 fine if they service a restricted zone.
Planning began in late spring with meetings among various staff, faculty and student groups.
"Ride hailing services are very popular, and that's great. They offer a new option in the campus transportation network, but at the same time, they can increase congestion in certain high-volume areas where people are already moving around with frequency," Carpenter said.
Other restrictions have been set for game days and performances at Baldwin Auditorium. The nearest drop-off and pick-up location for football games is Blue Zone Lot 9, near the intersection of Wannamaker Drive and Duke University Road. Attendants will be at the lot to grant access to drivers. For Baldwin Auditorium events, the pick-up/drop-off location is Asbury United Methodist Church, 806 Clarendon St.
Bill Gibbons, Uber spokesperson, said the new pick-up/drop-off locations at Duke will help with safety and assist passengers in finding their rides when drivers arrive.
"You have a dedicated lot so you're not searching for the Uber you ordered with thousands of other people," he said. "You know exactly where to go and where the Uber is. It makes things a little more seamless."
Roll-out of the restricted areas begins this fall with a grace period until Sept. 18, allowing drivers and passengers to acclimate to the new restrictions.
"Better defining pick-up and drop-off locations will actually help customers – students, employees and visitors – as well as Uber, Lyft and taxi drivers, especially for the events," Carpenter said. "Having a consistent pick-up and drop-off location will help everybody."