Duke in Pics: Community Welcomes Class of 2021
Staff, faculty and students stationed around East Campus to welcome first-years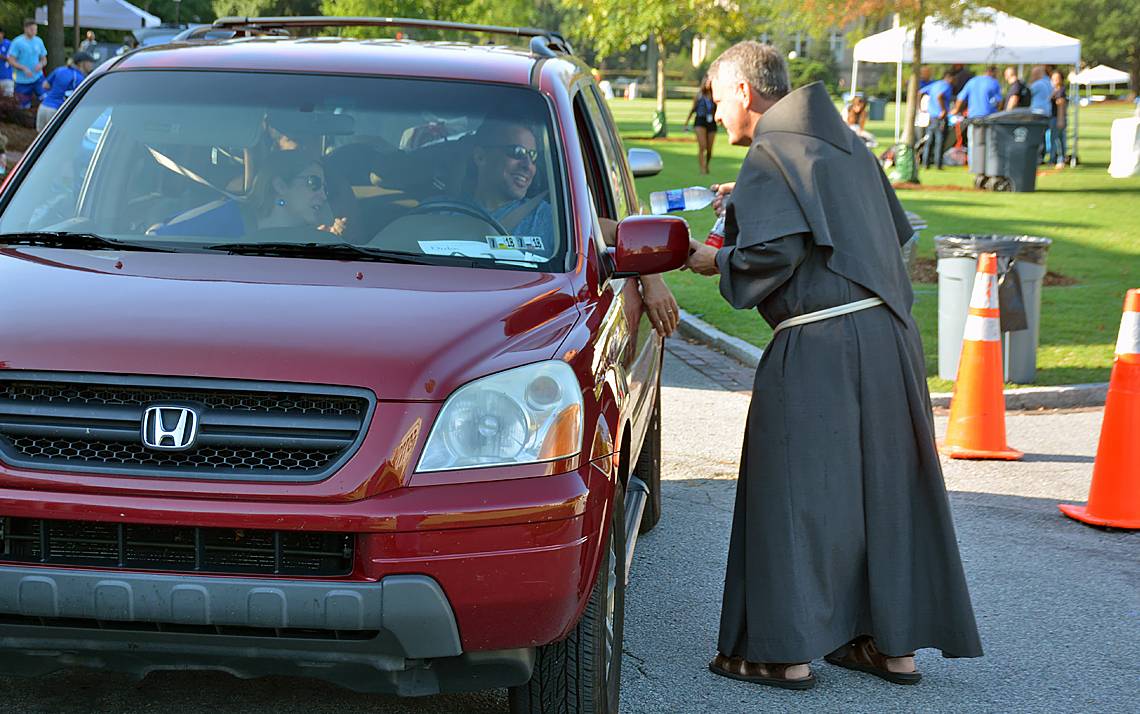 Duke welcomed its Class of 2021 on Tuesday as temperatures reached the low 90s. Staff and faculty were on hand to help families stay cool as first-year students streamed into residence halls on East Campus.
Fr. Mike Martin of Duke Catholic Center stood outside of Wilson Residence Hall, handing water and Powerade to families. It's a job he's been doing for eight years. Nearby, Jacqui Geerdes enjoyed her first move-in day as an admissions officer. Geerdes graduated from Duke in December of 2016.
"It's amazing. This is my favorite day of the year," she said. "I cannot wait for next year to welcome students that I advocated for."
The Class of 2021 is comprised of more than 1,740 students. They hail from 900 cities and towns across 55 countries and 48 states.
Check out some scenes around East Campus during Tuesday's move-in.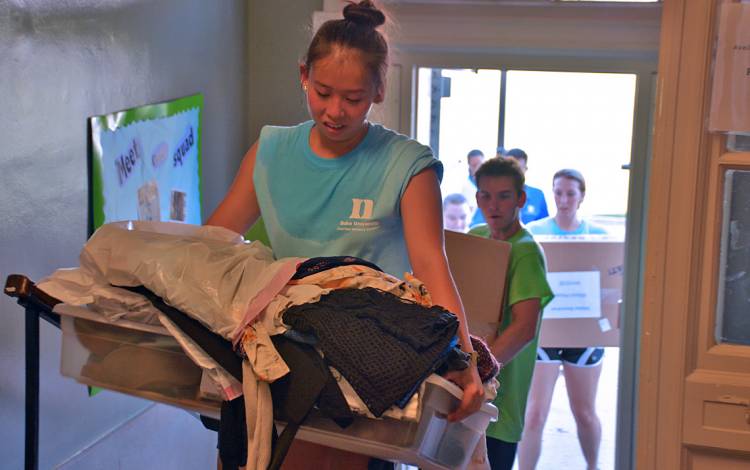 Students with the First Year Advisory Council, which helps transition incoming first-year students to college life, carry luggage to a residence hall on East Campus.
Duke Army ROTC members Amy Kramer and Raheem Adams hand out water to families as they wrap up packing Tuesday morning.
Admissions Officer Adam Tomasiello greets first years and families outside of the East Campus Union, where students picked up their move-in packet, DukeCard and mailbox keys.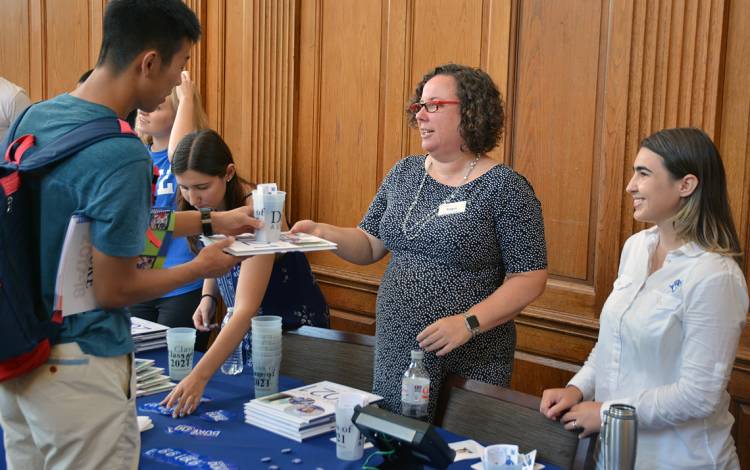 Inga Peterson, center, assistant vice president of alumni affairs, and Sara Stevens, far right, staff assistant, distribute directories to students in the East Campus Union along with a Class of 2021 cup.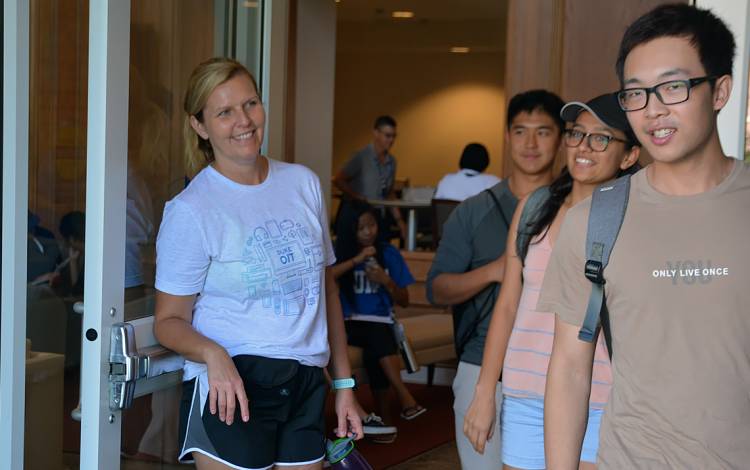 Brenda Ratliff, left, assistant director of IT, stood by the doors of East Campus Union, welcoming students for a few hours Tuesday morning.
The Duke University Women's Center welcomed families late Tuesday morning with cupcakes and (mock) mimosas and mojitos. This is the second year the organization has hosted the event. "We wanted to offer a cool place with cool drinks," said Stephanie Helms Pickett, director of the center.
Bibi Gnagno, staff development coordinator, speaks to students and families at the Duke University Women's Center's "Move In Mojitos, Mimosas and Cupcakes, Oh My!"