Savoring Time with Family and Nature, Employees Share #DukeTimeOff Photos
First prize winner announced in campaign that runs until mid-August
While Le'Teya Robinson, at left above, said it's great that her husband Kenny and their son Casey have the same birthday, she did admit that making it special takes some work.
"It's a long day for Mama," said Robinson, a supervisor for financial services in Duke's central administration.
But judging by the smiles at the tandem birthday party – her son turned three – at Lake Lynn Park earlier this month, the extra work was worth it. The photo of the pair getting ready to blow out candles is the first winner in the #DukeTimeOff photo contest, which highlights the hobbies, excitement, and big and small summer adventures of employees using Duke's time away benefit. She received a Duke beach chair, courtesy of Duke University Stores. All submissions will be considered for grand prizes awarded in August. So far, about 130 pictures have been shared.
Robinson said the photo best represents what time away from work means to her.
"Time off is important so one can spend time with those who mean the most," Robinson said. "Also, it's necessary to recharge your mind, body and spirit."
Here are some submissions as we enter week three of the campaign, which ends Aug. 11.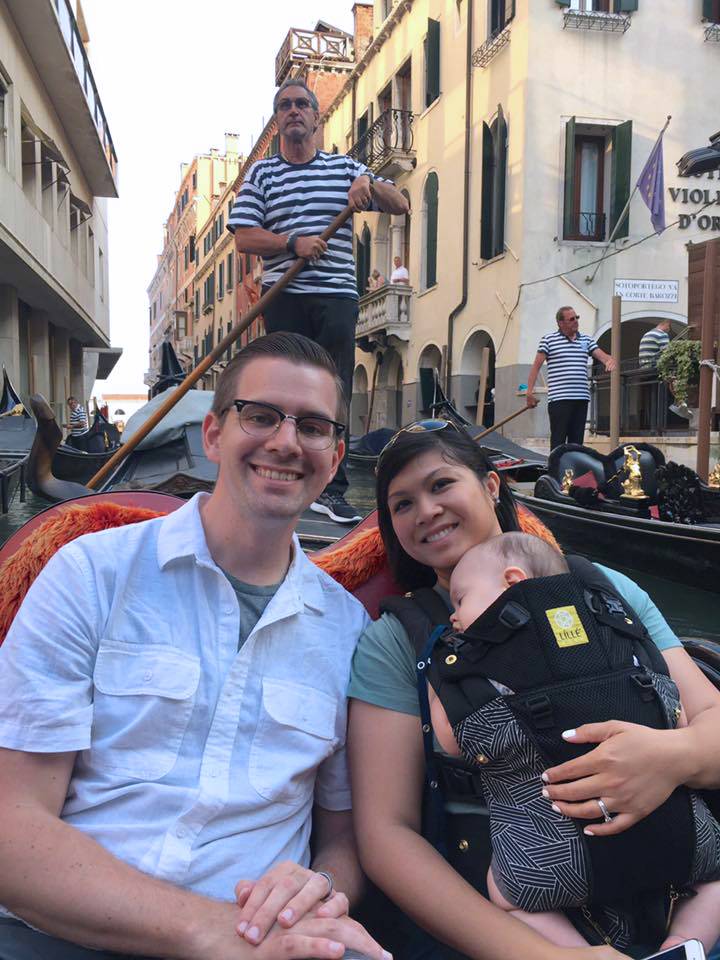 Tara Morgan, a program coordinator in central development, shared this photo of her family on their trip to Venice, Italy, last month. "Even though it's cliché, we HAD to take a gondola ride through the Venetian canals," she wrote. "My poor son slept through the whole ride!"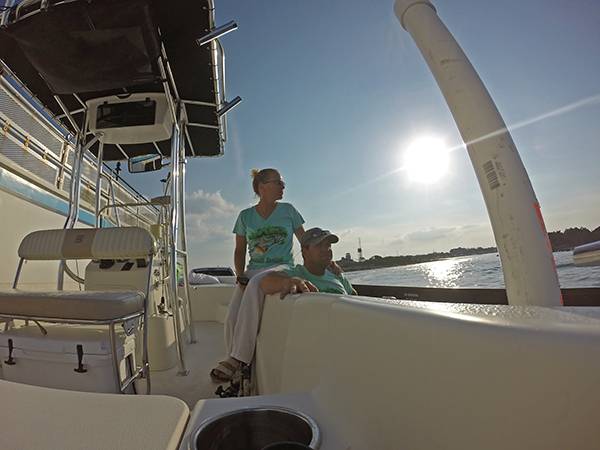 Rebecca Padilla-Burgos, sent a photo of the ferry ride back from Ocracoke Island with her husband. "My husband and I take an annual trip to Ocracoke Island and enjoy our favorite hobby together, fishing. Upon our return home, we treat our family with a fish fry."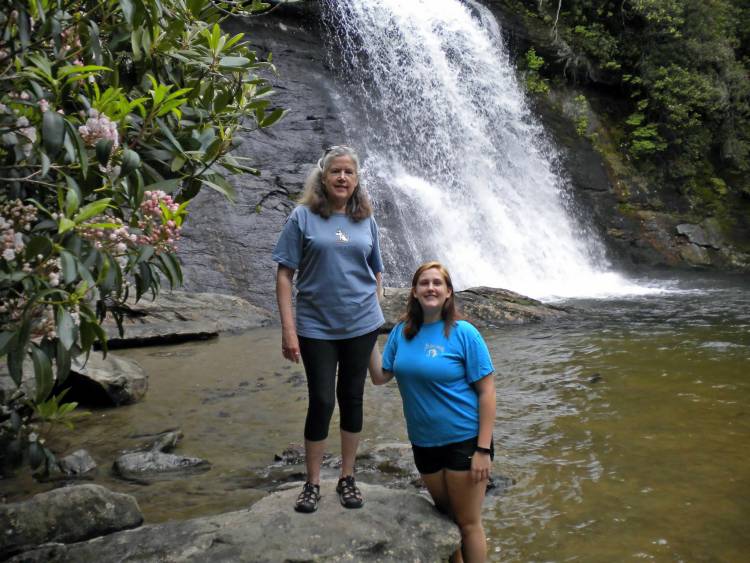 Sheila Parrish, a clinical technician at Duke University Hospital, supplied a photo from a hike with her daughter at Silver Run Falls in Cashiers, N.C. "I enjoy spending time with family and friends –four-legged also," she wrote. "I especially enjoy being outdoors, and I think it is important for everyone to spend time in nature."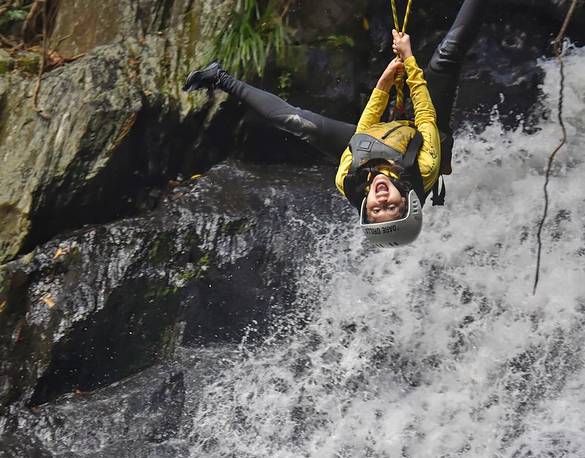 Simone Pitre, a program coordinator for Duke Medicine Global, shared this photo of some of her recent adventures. "Zip, zip hooray!" she wrote.
Alyssa Brewer, a patient service associate at Duke Health Center on Duke Street, spent some of her time off "meeting tortoises on Ocean Isle Beach."
Jennifer Moore of Duke Orthopaedics got this photo from a recent trip with her husband and two sons to Busch Gardens in Williamsburg, Virginia. She wrote that "even though I am scared to death, I keep getting on those crazy rides so I can create wonderful memories with my family. … Time off is important to me because it allows me to be with the most important people in the world, my family. I am thankful Duke provides such great benefits so that I can take time off and enjoy this crazy 'ride.'"
Ways to send your #DukeTimeOff pictures:
Share your picture using the #DukeTimeOff hashtag on Twitter or Instagram and note what you're doing and why time away from work is important. Be sure to mention @WorkingatDuke in your Tweet.
Post a photo and caption on Working@Duke's Facebook page [facebook.com/workingatduke].
Upload a picture here.