Duke Carbon Offsets Initiative Partners on Program for Tree Plantings in Durham and Beyond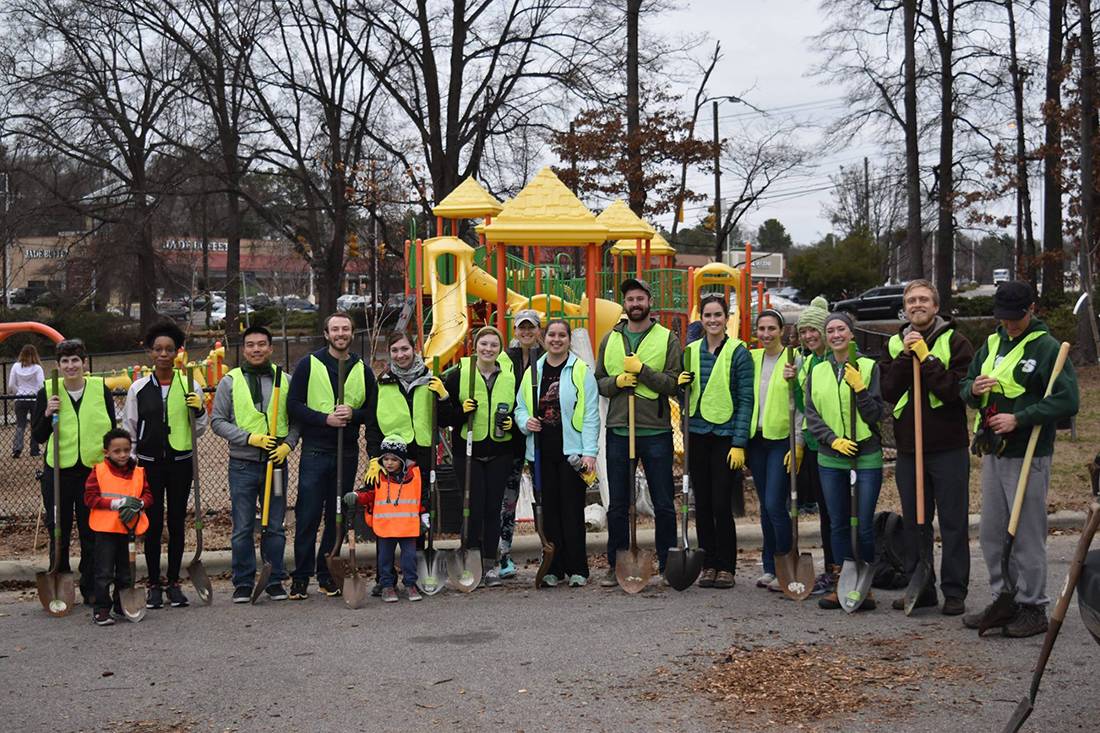 The Duke Carbon Offsets Initiative (DCOI) is providing $40,000 of matching funds toward tree plantings this fall. The DCOI is collaborating with Urban Offsets and Keep Durham Beautiful (KDB) to develop, manage and maintain these projects.
In 2009, DCOI was created to help Duke reach climate neutrality. In 2015, the office created a set of guidelines for managing tree plantings and calculating the carbon sequestered by these trees. This protocol is designed to help cities acquire more funding for additional tree plantings through the sale of carbon offsets to universities and companies with climate goals.
DCOI collaborated with Urban Offsets, a local start-up focused on helping higher education purchase local carbon offsets, to develop a tree planting program that measures both carbon offsets and local benefits. Through this program, DCOI and Urban Offsets worked with Elon University, Davidson College, Arizona State University and their corresponding cities to plant and maintain trees within their local communities.
Each of these schools provided funding for tree plantings in exchange for the carbon offsets generated over time by the trees as they grow. In total, this carbon offset program lead to more than 6,400 trees planted in 2016.
Starting this fall, the DCOI, in partnership with KDB and Urban Offsets, hopes to expand this program to include additional cities and universities. The $40,000 in matching funds will support tree plantings by businesses in Durham and new partner universities in other cities. DCOI hopes this matching program will lead to more than $100,000 in additional funding for tree plantings and maintenance.
Urban Offsets will assist with tracking tree growth data as well as measure both carbon offsets and social impacts according. Offset data can then be used by partner institutions for research, education and to measure benefits to local communities.
For local plantings, Keep Durham Beautiful is offering in-office training and volunteer service learning days, and companies have the opportunity to help plant the trees they finance through a team-building volunteer exercise.
To participate in or fund a local tree planting project, contact Tani Colbert-Sangree at nc140@duke.edu.