Duke to Plant 29 Trees on East Campus Quad
Oaks will be placed around perimeter and at campus entryway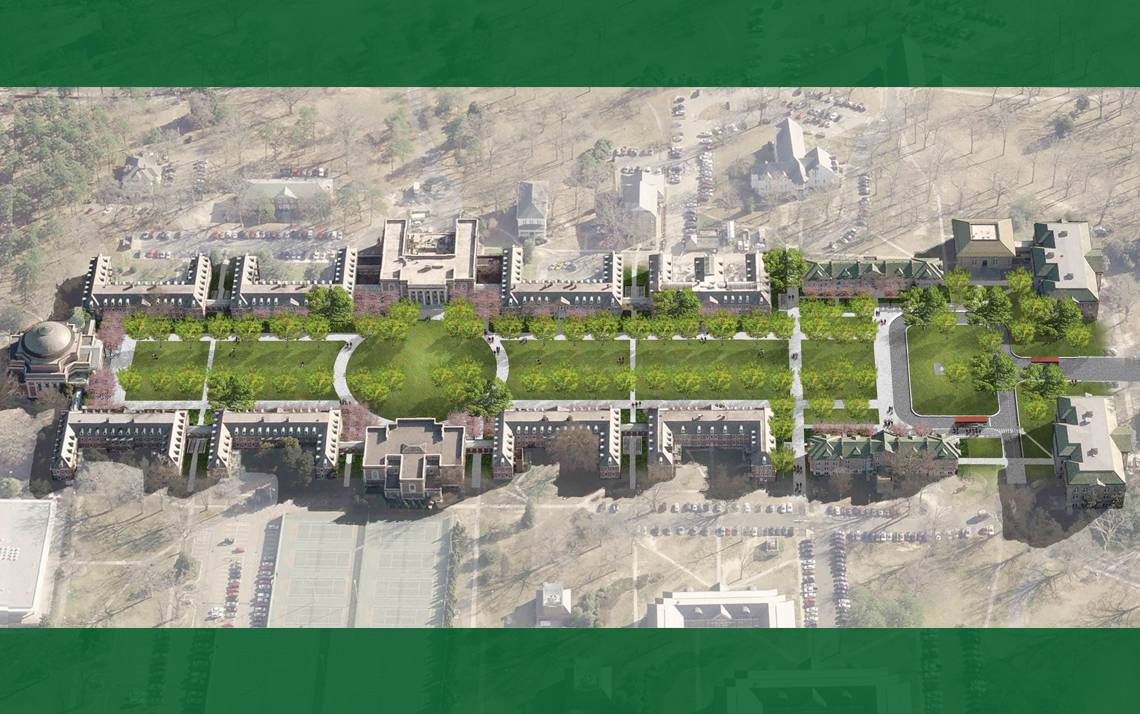 Early this month, Duke will begin planting 29 oak trees on East Campus from Baldwin Auditorium to Main Street.
Most of the oaks will be placed within the perimeter of the main quad's lawn to preserve the historic campus' park-like setting and honor the University's guiding principles of the illustrative master plan, said Belle Farish, project manager for Duke's Facilities Management Department.
Most of the trees planted on the East Campus Main Quad in the 1920s have been removed over the years due to age, disease and safety concerns. The new trees "will help with the scale of the space and make it more pedestrian friendly," said Mark Hough, Duke's university landscape architect.
Set in a staggered row approximately 8 feet from the granite curbing around the quad, the trees will be various species of oak with trunk diameters between 5 to 6 inches and heights of 18 to 24 feet when planted. The species have been selected to provide longer lifespans than the 85-year-old willow oaks on West Campus quad.
Over the past week, crews have worked on utility lines on East Campus in preparation for the new trees, which will be planted in stages during the month of March. The trees will be delivered later this week to a spot by the East Duke Building and transported by smaller vehicles to individual planting locations within the quad's main lawn.
Adding the trees will help create a visual connection with West Campus. The architecture on the campuses is different; East Quad has a Jeffersonian design and Abele Quad is Collegiate Gothic. But once the new trees are planted, both spaces will be lined with oaks that will eventually grow to provide shade and comfort.
"Tree canopy is the main thing that ties the whole campus together," Hough said. "This project will help to create the landscape we want in our historic landscapes going into the future."
Update: See pictures from the start of the tree planting on March 3, 2017.
To learn more about the history of Duke's first campus, visit Duke Archives.
The East Campus Main Quad last summer. Photo courtesy of Duke Facilities Management Department.