Duke In Pics: Planting Oaks on East Campus Quad
Some of the 29 trees get placed around the quad's main perimeter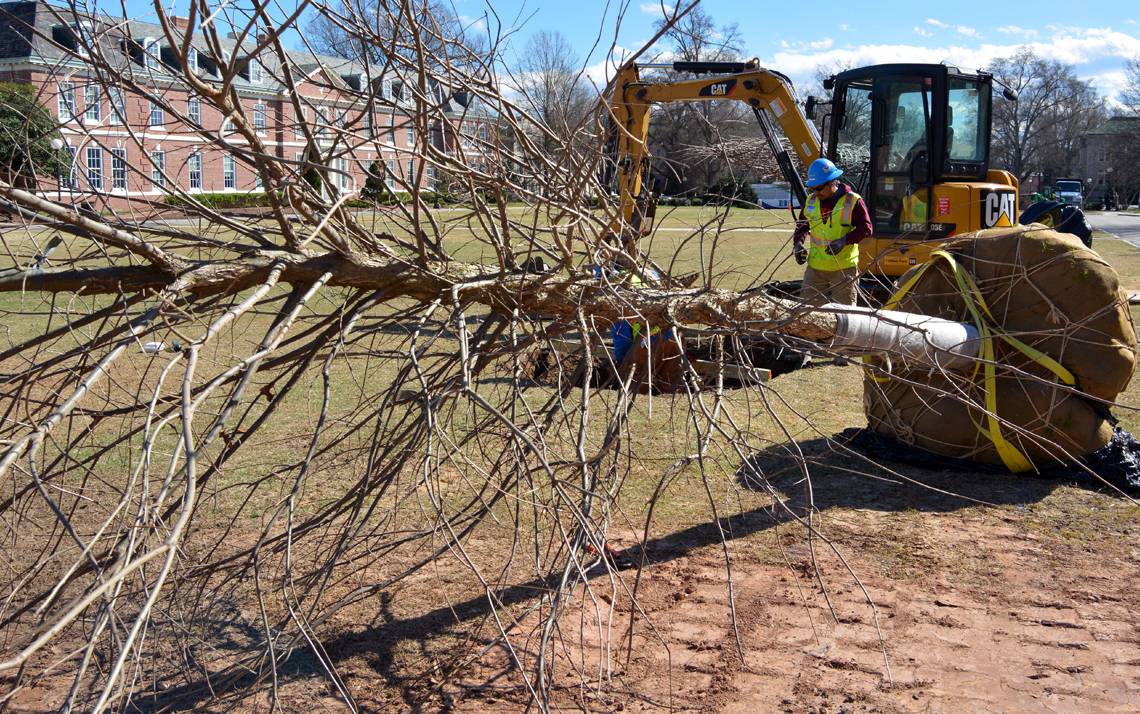 Work began Friday to plant 29 oak trees, most of which will be placed just within the perimeter of the East Campus Main Quad lawn to preserve the historic campus' park-like setting.
Crews from BrightView Landscape Development dug holes that measured 30 inches deep and 96 inches wide.
The new trees will sit in a staggered row approximately 8 feet from the curb from Baldwin Auditorium to Main Street.
The trees, ranging in height from 18 to 24 feet when planted, will be placed in stages during March.
And into the ground an oak tree goes on Friday. Crews will mix some new soil with exisiting soil. "It's going to be pretty over here," said Edvin Alvarado, BrightView foreman.
Learn more about the tree planting project here.