Get Proactive for Pedestrian Safety on Campus
Pledge to set an example and receive a sticker to encourage road awareness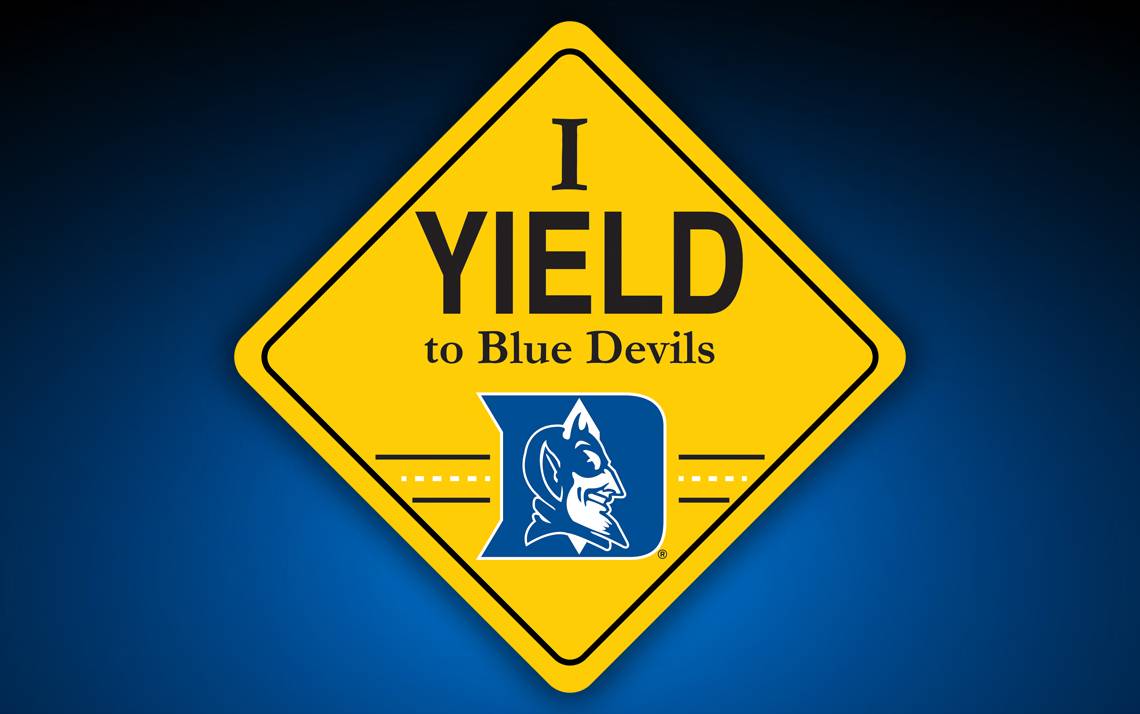 About 750 Duke community members and counting have taken a pledge to help keep pedestrians safe.
Since launching its "Yield to Blue Devils" pedestrian safety campaign last summer, Duke Police crime prevention officer Eric Hester has been meeting with students, faculty and staff to prioritize ways to minimize roadway crashes involving pedestrians and cyclists.
Among the points of the pledge, participants promise to take easy steps like driving within the speed limit, stopping at all signs or red lights and to be cautious and courteous toward pedestrians, bicyclists and motorcyclists.
"If we can save just one life, it's worth it all," Hester said.
Vehicles hit more than 2,600 pedestrians and 970 bicyclists each year in North Carolina, according to Watch for Me NC, a safety program run by the North Carolina Department of Transportation.
From the August 2016 launch through the end of last year, 587 Duke community members took the pledge and received a free "I Yield to Blue Devils" sticker to place on vehicles or other items to raise awareness. Information about the program and signup for the pledge are available on the Duke Police website.
About 60 faculty and staff members at the School of Nursing recently heard from Hester as part of an effort by the school to talk more about safety for its employees and students. Every day, hundreds of Duke community members use crosswalks on busy intersections at Trent Drive and Duke Medicine Circle to get to the school, said Diane Uzarski, chief of staff at the School of Nursing.
"Everyone here is often in a hurry to get to clinics or appointments and we've had incidences in the past couple years where people drive fast and don't stop," she said. "It's a good reminder for all of us to look for pedestrians when we're driving and stay aware when we're walking."
Uzarski noted that occasional reminders of proper vehicular behavior is particularly important around Duke's Health System, where patients may require extra time or help crossing a street. After Hester's presentation, she forwarded the Yield to Blue Devils pledge to colleagues so they could sign up, too.
"It's a simple reminder of how we can all get distracted easily," she said. "We should all pay more attention."