Blue Devil of the Week: Encouraging Global Partnerships
Mbaye Lo connects researchers studying Arabic and African issues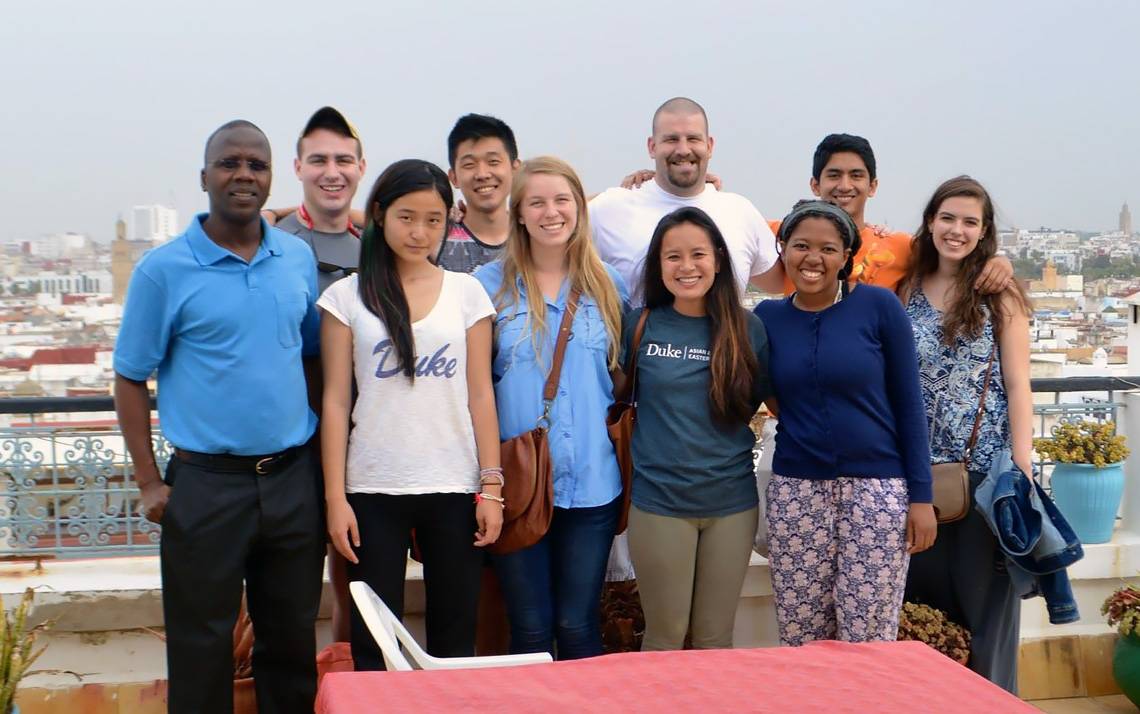 "I frequently teach language and culture courses at Duke. Last semester, I taught a seminar on militant Islam called 'From Al-Qaeda to the Islamic State.' This semester, among others, I am teaching a course with DukeImmerse and The Kenan Institute for Ethics called 'Arab Society and Culture in Film.' I love teaching intro classes and Elementary Arabic because it is a great opportunity to capture the incoming freshmen and mold them in the context of what we do in the Department of Asian and Middle Eastern Studies. We explore the global human experience through the lens of culture, connectivity and communities. It is exciting and challenging at the same time.
I run the 'Duke in the Arab World' summer study abroad program, which is based in Morocco. Going forward, I'm also looking more at collaborations with institutions in North and sub-Saharan Africa. We hope to have access to these academic spaces as researchers, and our students will be able to go to these institutions as well for summer programs or volunteer work. We are also working on a weekly Research Africa mailing list, and hundreds of people are subscribing, from Niger to Morocco to Germany. We offer the newsletter in English and partially in Arabic and share information about Africa and African issues.
This is something I've always wanted to do, to bring ideas and people together, across boundaries, across institutions and across cultures. We can serve the global humanities and community by bringing people and institutions together, by studying them as they are, and certainly not as we imagine them to be. Our students benefit by connecting theories with practice, and Duke becomes a global producer of ideas, an institution of engagement and active citizenship."
Mbaye Lo
Associate professor of the practice, Duke Asian and Middle Eastern Studies
10 years at Duke
Nominate a colleague for Blue Devil of the Week.