Duke Expands Single-Day Parking Availability
More campus parking lots will accept daily passes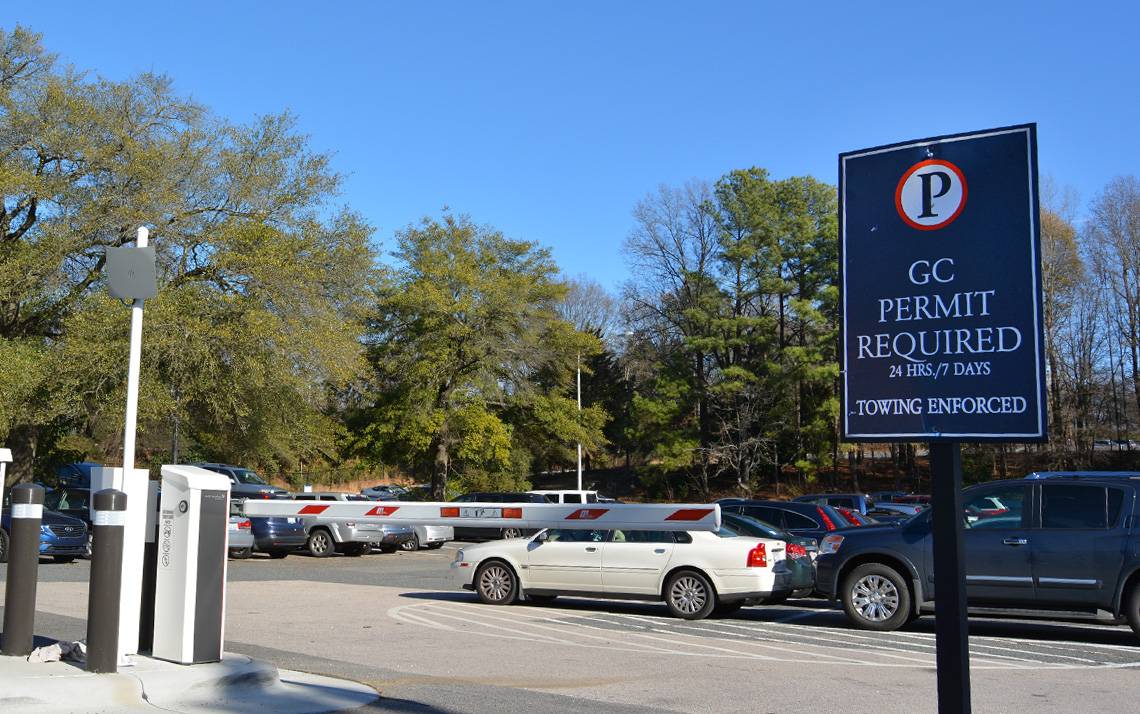 Parking and Transportation Services is expanding Duke's occasional permit option that allows students, faculty, staff and visitors to purchase daily passes in lieu of owning a permit year-round.
With the opening of Duke's new Science Drive Garage, additional capacity is being made available in lots on West Campus. The change will add more daily passes for registered alternative commuters and community members who currently drive alone, should they want to switch to an active commuting option like public transit, biking or carpooling.
In all, 10 lots will be added as options for daily parking passes, which cost $7 per day.
"The greater flexibility you have for occasional parking, the more likely people are to give up individual parking permits to consider other ways to get to campus," said Alison Carpenter, manager of Duke's transportation demand management program. "Whether someone uses an alternative commute method now or would like to in the future, we want people to realize there are other ways to park when they need to drive."
Passes can be bought through Parking and Transportation's website. A step-by-step guide is available to walk through the purchasing process for alternative commuters and motorists who drive alone. Available single-day lots are spread across East, Central and West campuses.
All lots that allow for daily passes function on a first-come, first served basis, as there is a cap for the number of passes allotted for each location. For example, the Circuit Lot will allow for up to 30 daily pass purchases.
The change is a welcome one to Jeff Kosokoff, head of collection strategy and development for Duke Libraries and someone who bikes to work every day, choosing to walk to campus only on days when roads and sidewalks are iced over. Like other alternative commuters, Kosokoff receives two free daily parking passes per month as a perk and said he appreciates the expansion of permit options, which he hopes encourages others to consider ways to get to campus that don't involve driving alone.
"There are bike tools on campus, there are loyalty events and I think this is one more way you can make benefits sweeter for people," Kosokoff said. "When people say they can't consider another way to get to work without their car because they know they have to drive a few days a month, now it's easier for them to not do that."
For those looking to find a lot near their office that allows daily passes, Parking and Transportation has created a Google Map with locations across campus. A listing is also available on the department's website.