Duke Completes Initial Phase Designating Gender-Neutral Restrooms
More bathrooms will be assigned as new construction projects finish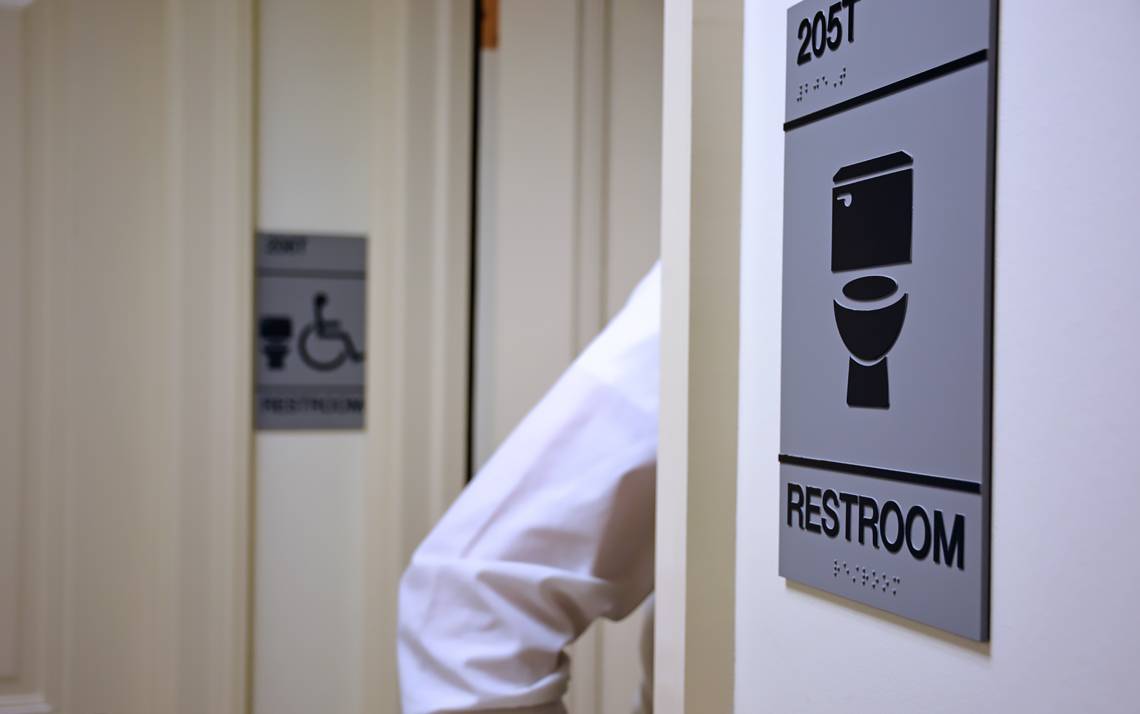 Duke's Facilities Management Department on Dec. 5 finalized a seven-month project that converted the signage of more than 200 single-stall restrooms on the university campus to gender-neutral for the campus community and visitors.
Restrooms with more than one stall were not changed due to building code requirements. Per state codes, a minimum number of sinks and toilets/urinals are required to be designated as single sex based on the number of building occupants. Because of that, changing multi-stall, single-sex restrooms to gender-neutral may cause a plumbing code violation. At least one gender-neutral, single-stall restroom is now in every university building that already has single-stall restrooms. Administrative and academic buildings, dining areas and residence halls were also part of this phase of the project, which did not involve new construction or renovations.
Duke will continue to evaluate additional facility enhancements in the future.
"Although this is certainly about broad access to bathrooms and updated signage is important, this action is one of many ways in which Duke is working to appropriately acknowledge the range and fluidity of self-identity," said Ben Reese, vice president and chief diversity officer with the Office for Institutional Equity.
Staff inventoried about 175 buildings to determine the total number of single-stall restrooms to change. In all, 186 restrooms are now designated with gender-neutral signage. A second phase will add 43 more restrooms as construction projects such as the Arts Building and Student Health & Wellness Center are completed.
The project was spurred by conversations between student organizations Blue Devils United and Duke Student Government, who partnered with leadership from Facilities Management, the Center for Sexual and Gender Diversity, Duke's Disability Office and Office for Institutional Equity. Duke is among several peer institutions that have also implemented similar initiatives, including Princeton University, Harvard University, University of Pennsylvania and more.