Trash Goes High-Tech on Campus
New sonar system saves time in campus dumpster pickups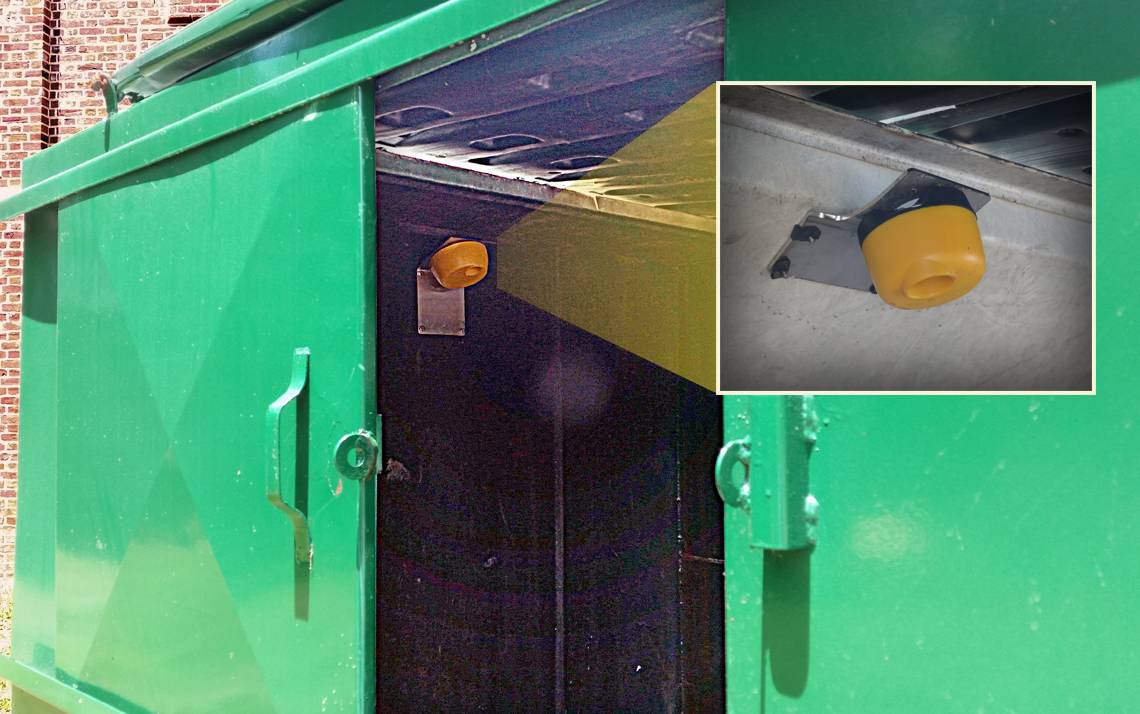 In the coming weeks, the Facilities Management Department will complete a technological upgrade to how trash is picked up at dumpsters across Duke.
Since August, sanitation staff members have been installing small sonar scanners inside dumpsters, where the new technology continuously scans the space throughout the day, sending data back to Facilities.
Armed with real-time information, staff can better allocate time, making pickups more efficient. That creates greater flexibility for day-to-day operations and other jobs, like maintenance and upkeep. Instead of sending sanitation workers to a dumpster on a regular schedule of two or three times a week, Facilities knows exactly when and where to be.
"Before I may have lost time trying to get to a dumpster, then adjusting my truck and it would already be empty or hadn't filled up much," said Bryan Moore, a senior sanitation equipment operator. "It saves me time so I can get to other areas and not have as much to do the next day, which means I may be able to do something else that's important to my supervisor and it's easier to stay on top of everything."
Once the project is finished, sonars will be installed in 128 dumpsters across the university and health system. Staff will wait until dumpsters hit around 80 percent capacity to collect trash.
For now, data is run through David Bryant, superintendent for sanitation and recycling, who prints off data sheets each morning to direct staff where they need to go for pickups. Once the system is fully installed and integrated, updates will be sent to sanitation workers' smartphones in real-time.
From his office near Smith Warehouse, Bryant can view a Google map with coordinates of each dumpster, color-coded for its need of pickup: red for near capacity, orange for half-full and green for low.
Because data can be broken down and analyzed by each dumpster and building area, Facilities will be able to project pickup needs, allowing for more efficient future scheduling of pickups. Based on the information, including rate of pickups and weight of collections, Facilities staff can use the data to help audit waste collection.
"It's going to improve our customer service," Bryant said. "If there's a special event or program over a weekend we don't know about, we'll know on Monday morning where we need to be."