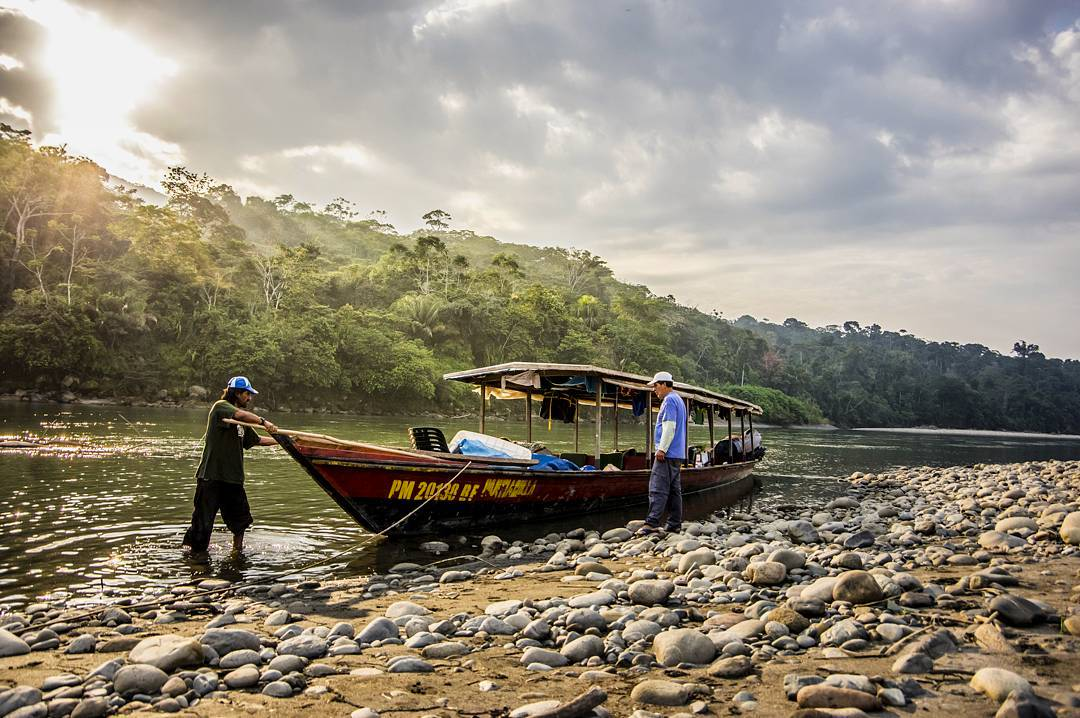 The Duke Global Baton Instagram once again traveled the world this summer, visiting 18 countries on six continents.
Faculty, staff, students and alumni snapped photos from sites across the globe, from the Gulf of Mexico to the peaks of the Himalayas, at fieldwork sites and vacation spots.
Above, Mike Yamamoto (Duke '85) represents Duke during a visit to Machu Picchu.
A Duke grad student and National Geographic Explorer caught this extraordinarily clear image of the Milky Way while doing field work in the Amazon. Below, TJ Young captures the Greenland ice sheet.  He writes, "Because we're located within the crevasses region of the Greenland Ice Sheet, the only way in and out of our study site is by helicopter." 
Others captured everything from internships to study abroad programs to vacations all over the world.
Diana Harvey of Duke Global Health writes about the above photo: "Members of the Bass Connections Global Health team load supplies into a pick-up truck for a trip to a nearby village in northeast Peru that borders the Amazon jungle. The team is spending the summer studying the prevalence of insect-borne diseases such as #malaria and #zika. They will also examine the effectiveness of insecticide-treated bednets in preventing these diseases. Pictured are: Elizabeth Monahan (master of science in global health candidate), senior Jennifer Callejas, junior Liane Emerson, junior Huijia Yu and sophomore Luiza Perez." 
Top, Among the gripping landscapes, Nicholas School student Caitlin Starks captured this image of Mexico. Starks wrote, "It feels surreal that my time in Mexico is already over, but I'm grateful for everything I witnessed and learned. Hasta luego Mexico!" 
Above, Tommaso Babucci, a member of the Class of 2020 who hadn't even arrived on campus, submitted this image of life in Mauritius, an island nation in the Indian Ocean.
Duke faculty, staff, alumni and students submitted more than 400 photos to the Duke Global Baton. Dance faculty member Thomas DeFrantz captured himself watching the gymnastics competition in the Rio Olympics. Others showcased fossil digs, concerts, rock climbing or just eating dinner with friends. 
For more photos, see the Duke Global Baton instagram page, or dukeglobalbaton.tumblr.com