Gender Identity Data Put Summer Students On Front Lines
Data+ Team Traveled to Raleigh to Share Their Findings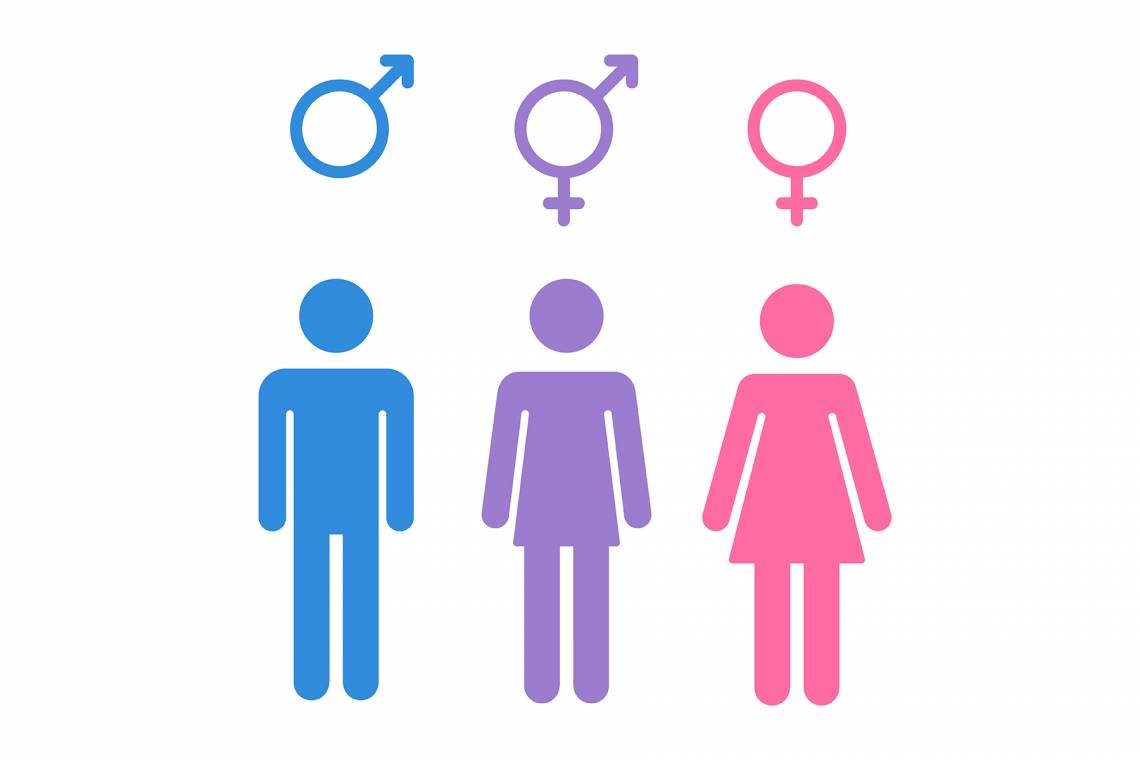 A team of students in the Duke Data+ program learned about analyzing big data sets over the summer, but they also learned a few things about discrimination and public policy.
"I never thought I would be able to work on a project that intersects my personal and academic interests, and Data+ allowed me to do that," said Parker Foe, a senior in mathematics and Spanish at Smith College and member of the Data+ research group that ran new analyses of the 2011 National Transgender Discrimination Survey.
Structured as a 10-week summer program, Data+ is a research experience that brings students together in small groups to learn how to marshal, analyze and visualize data.
The discrimination survey the Duke students worked on had produced the largest dataset on transgender and gender nonconforming experience anywhere in the world by surveying 6,456 transgender and gender non-conforming respondents across the U.S., the District of Columbia, Puerto Rico, Guam and the U.S. Virgin Islands from 2008 to 2009. The results are available online at "Injustice at Every Turn."
"We wanted to look at things that weren't present in the report released by the National Transgender Discrimination Survey, to see if we could find new insights," said Tony Li, a senior majoring in math and music at Cornell University.
The 70-question survey measured the levels of discrimination faced in relation to a broad range of factors including race, class, employment, education, medical care, as well as asking about public accommodations, rates of incarceration and police violence, homelessness, and documentation status.
"We've looked at the relationships between several variables in the survey that we felt were most important," Li said. "For instance, if there was any relationship between domestic violence and the likelihood one would experience harassment in a medical survey? "
The students also sought to make the data relevant to North Carolina's current political situation. "Our team isolated the responses that detail discrimination faced by North Carolina respondents and we are presently testing that dataset for statistical significance," said Cole Rizki, a PhD candidate in the Literature program at Duke who was the project manager for the team.
"The visualizations are interactive," said Rizki. "It really makes it clear the types of discrimination that we're grappling with as trans and gender nonconforming people." The tableau data visualizations they built can be seen here: public accommodation, employment, and housing discrimination.
The Data+ team that looked at data from the National Transgender Discrimination Survey. (L-R) Dr. Jamie Jennings (IBM), Cole Rizki (project manager), Maddie Katz, Paul Bendich, Parker Foe, Tony Li.
The team found that 2 out of every 5 North Carolina transgender and gender nonconforming residents delayed transition processes due to employment discrimination, while another 2 out of 3 hid their gender status or transition at work due to discrimination. Nearly 1 in 5 transgender and gender nonconforming college student respondents in North Carolina were not allowed gender appropriate housing based on their gender identification at the time of survey.
The team was able to turn this knowledge into action when the hot topic of House Bill 2's impact on the transgender community came up in Raleigh.
"We were able to informally speak to some legislators to give some data-driven insight on the context of the political climate in North Carolina, and were able to present what we found in our in-depth analysis of the survey," said Madelaine Katz, a member of the Data+ team who graduated from Duke in the spring with a degree in global health and cultural anthropology.
This expansive body of data has been not only a research project, but also a personal learning experience for Li.
"I have learned a great deal about the transgender community and the various issues transgender and gender nonconforming people face," Li said. "I had previously been unaware of these topics, as I had never heard about transgender individuals anywhere but on the news, and I had yet to meet any transgender people."
Two members of the research team know these issues firsthand. "I've experienced employment discrimination with past employers and have lost a job due to my transgender identification," Rizki said.
"I've had to change classes due to being called my birth name repeatedly by my teachers," Parker Foe said. "Being called my birth name can open me up to scrutiny and harassment, especially since it does not align with my masculine appearance. Being trans is hard."
"We recently partnered with ACLU of NC," Katz said. "They have specific themes they want us to analyze, so we've honed in on their specific needs for things they could use: discrimination in public accommodations, employment, housing, and things of that nature."
Dr. Ara Wilson, associate professor of gender, sexuality and feminist studies, was the faculty sponsor of the project.
Madelaine Katz credited the structure of Data+ for helping her comprehension of data to grow.
"I am someone who came into this program with very little statistical and data science background," Katz said, "but both through my work and the collaborative nature of the program, I have a brand new frame of understanding when it comes to tackling research questions with data science."
Cole Rizki says that the group would like to raise awareness of the results of the survey and garner easier understanding of the discrimination faced by the trans- and gender nonconforming community. Interested parties can contact him at cole.rizki@duke.edu to learn more.
This year, the National Center for Transgender Equality will release results from the U.S. Trans Survey (2015), a follow-up survey with over 27,000 adult respondents. The results from the 2015 survey will become the definitive dataset on trans experience. Preliminary results detailing harassment of transgender people in bathrooms and the effects of avoiding bathrooms  are available online.