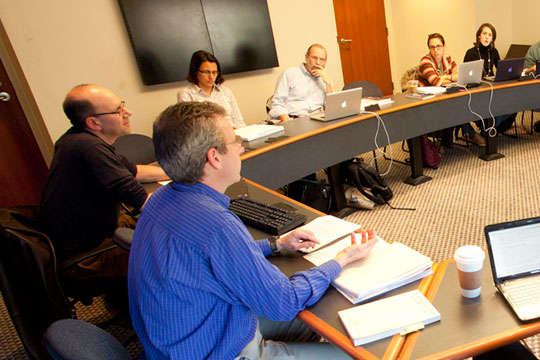 Duke University was once again rated among the nation's top 10 universities in a new ranking out Tuesday (today) from U.S. News & World Report.
In the new report, Duke tied for eighth place among national universities that offer doctoral degrees. Duke was ranked eighth in last year's rankings as well.
Duke was also singled out as providing one of the best values among national universities. Duke rated eighth in that listing, which takes into account both a school's academic quality and the net cost of attendance for students receiving need-based financial aid.
According to the report, Duke's student body is among the most economically diverse in the country, and Duke students are among those graduating with the least amount of student debt. About 35 percent of Duke students graduated with student debt in 2015, the report states. Among those students, the average amount owed was $19,104.
Duke's engineering program was tied for 18th, the same ranking as the previous year.
Several Duke programs were also singled out in the rankings. Duke's biomedical and biomedical engineering programs ranked third in the nation.
Other Duke programs receiving special mention included the university's service learning, study abroad, undergraduate research, senior capstone and "writing in the disciplines" programs, all of which were listed as "programs to look for."
In the category "Best colleges for veterans," Duke was tied for third.
The U.S. News rankings are based on a combination of quantitative data, such as graduation and retention rates and student selectivity, and qualitative assessments from academic peers and high school guidance counselors.
More details about the rankings are available here.