Employees Enjoy #DukeTimeOff on Land and Sea
Staff and faculty share 100 photos, including images of sightseeing in Italy and underwater adventures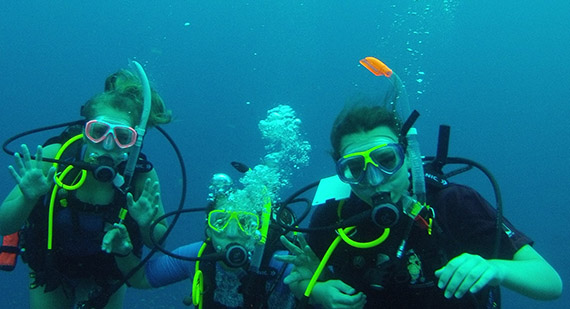 Heather Rabalais, her husband and two teenage daughters are all certified in scuba-diving.
During a June trip to Curaçao, one of the southern-most islands in the Caribbean Sea, the family spent four out of six vacation days scuba-diving and captured their underwater exploration with a GoPro camera. Schools of exotic fish glided by as they swam.
"Having paid time off allows me to spend time with those who are most important to me – My family," said Rabalais, a staff assistant in the Pratt School of Engineering Undergraduate Office. "Life is short, and you should spend it having fun with those you love."
For sharing a scuba-diving photo during Working@Duke's 11-week #DukeTimeOff campaign, in which employees show how they spend their time away from Duke, Rabalais will receive a Duke-branded beach chair from Duke Stores.
About 100 photos total have been shared through the Working@Duke Facebook and Twitter pages, on Instagram, or through an online form. Submissions will be accepted through Aug. 12; find the full contest details in this Duke Today story.
The next prize winner will be announced the week of Aug. 1, and other smaller prizes, such as Working@Duke travel mugs and prize packs, will be given out every week to participants selected by the Working@Duke editorial team.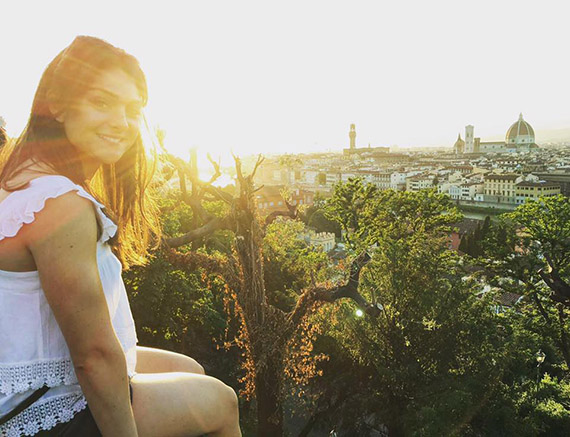 Laura Bruno, an exercise physiologist with the Duke Health and Fitness Center, spent 10 days in Italy for her older sister's wedding. Her sister, Jenna, was married in the Castello di Vincigliata in Fiesole, Italy. In Bruno's submitted #DukeTimeOff photo, she is sightseeing in Florence, and the Duomo cathedral is in the background.
"Time off is important to me because I am able to hit the reset button and enjoy things I wouldn't normally be able to enjoy during a normal work week," Bruno said. "Spending time with the most important people in my life in the most beautiful places in the world is something very special."
The Duke Lilly Library Twitter account shared a #DukeTimeOff photo taken by Yunyi Wang, Lilly's access services manager, who was on a family vacation in Iceland. "The natural beauty is breathtaking," Wang said. "I chose this picture because it's unique and colorful."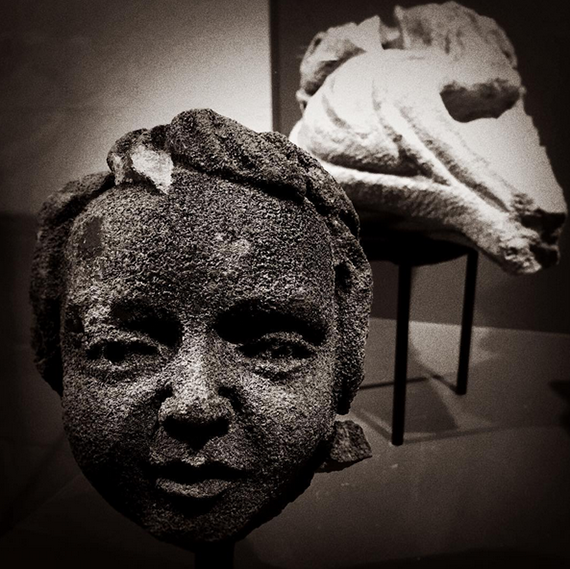 Beth Doyle, the Leona B. Carpenter Senior Conservator and Head of the Duke University Libraries Conservation Services Department, took this photo at the Washington National Cathedral.
Peter Pavlis with Duke Orthopaedic Surgery recently traveled along the Blue Ridge Parkway near Asheville and captured mountain-laurel in bloom.