Pilot Program Offers Free Uber Rides to Lemur Center
Normal 0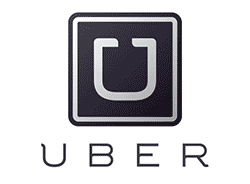 Beginning this week, Duke will partner with the ride-sharing service Uber on a pilot to provide students and employees fare-free rides to and from the Duke Lemur Center and campus locations.
Read More
Faculty, staff and students traveling to and from West, Central and East campuses to the Lemur Center for classes and research opportunities will be able to use a special promotional code that covers the cost of the ride. Eligible trips will only be available from 6:30 a.m. to 5 p.m. daily through the end of the spring semester.
Uber is a smartphone app available for iPhone, Android and Windows mobile devices – as well as any computer – that allows users to request an on-demand ride at the tap of a button.
Kyle Cavanaugh, vice president for administration, said Duke wanted to negotiate the partnership to offer a safe mode of transportation for Duke community members to visit one of campus' most popular attractions.
"Uber's on-demand request model matches well with how fluid our transportation needs can be," Cavanaugh said. "This will offer an important expansion of travel options that can match the daily schedules of students and employees."
Pick-up and drop-off for Uber rides will take place within specific boundaries of university properties to be eligible for a cost-covered trip. Pick up on health system property is not part of the pilot. See the map below for boundary information of where pick-up and drop-offs can be made.
Anne Yoder, director of the Duke Lemur Center, said providing safe transportation options to the lemur center has long been a top priority of hers, as well as the rest of the lemur center community. Dozens of undergraduate and graduate students perform research work every year and more than 100 students are part of classes that use the Lemur Center.
"The problem has been that it was unclear whether student usage would be high enough to justify the expense of a bus route," Yoder said.  "This is why the Uber solution is so genius.  Simultaneously, Uber will provide safe transportation, while also collecting data on actual usage. I think that the partnership is downright cool."
In order to access an individualized promo code, Duke community members must do the following: 
Download the Uber app from the Apple App Store, Google Play or Microsoft.
Visit parking.duke.edu/uber and agree to an electronic waiver and release for the pilot program.
Using a valid NetID to confirm agreement, students and employees will need to enter a provided code into the Uber app to earn a credit for the free trip to or from the Lemur Center.
Once the code is activated in the app by a Duke community member, it can be reused for additional trips to and from the Lemur Center.
"I'm excited about the potential of this program, which will provide a way for students to see research being done at the Lemur Center," said Gerardo Parraga, a Duke Student Government senator who serves on the group's Services Committee. "Even better, students can get involved at the center."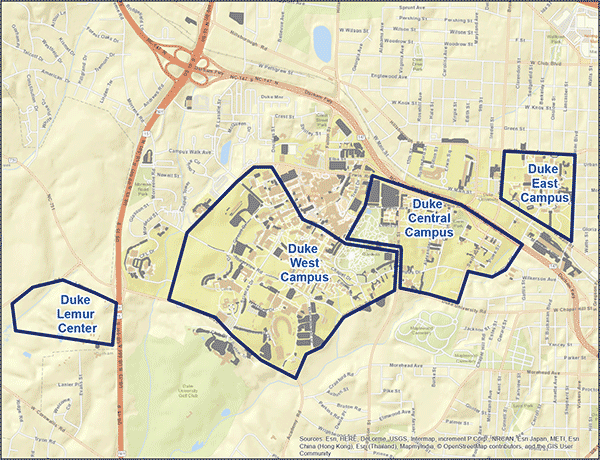 Pick-up and drop-off for Uber rides will take place within specific boundaries of university properties to be eligible for a cost-covered trip. A larger version of the map can be found here.