Showing Duke P.R.I.D.E.
Duke's Center for Sexual and Gender Diversity offers new ally training for community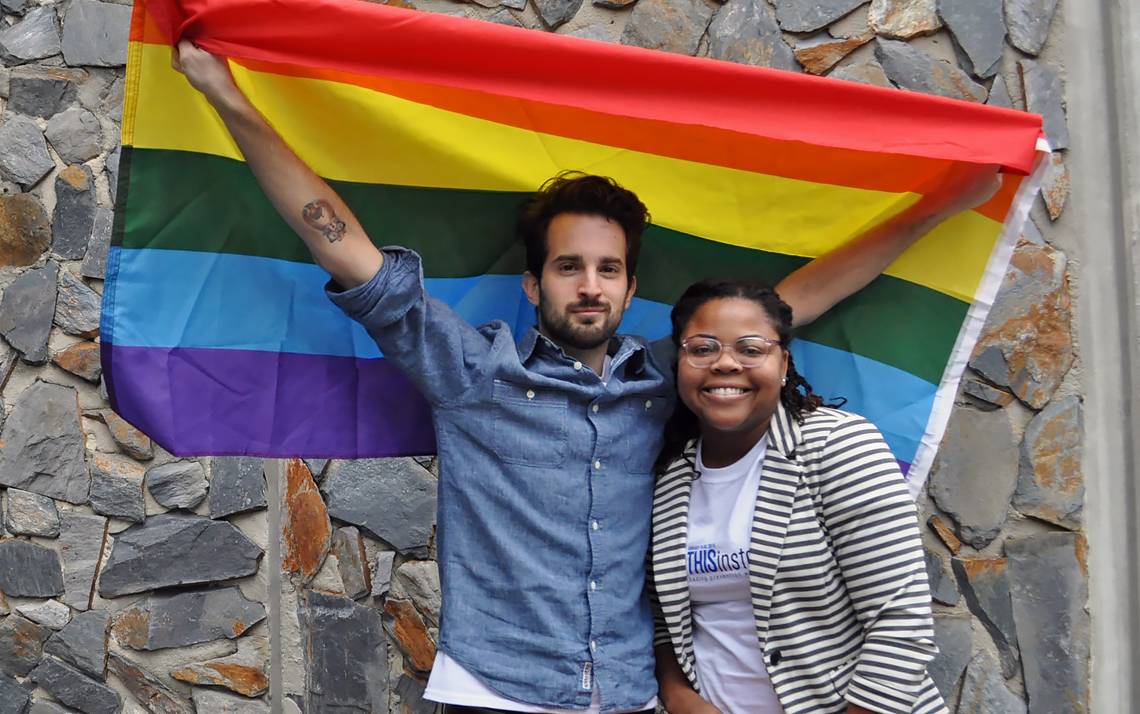 As a clinical social work intern with Duke Counseling & Psychological Services, Alex Danilowicz wanted to learn more about language related to sexual orientation, gender identity and gender expression.
Danilowicz, along with eight other Duke employees and students, were part of the first Duke P.R.I.D.E. (Pursuing Respect, Inclusion, Diversity and Equity) training at Duke's Center for Sexual and Gender Diversity last February. He learned about different gender definitions and pronouns, watched video interviews of Duke students talking about how they identify, and discussed common issues and microaggressions faced by lesbian, gay, bisexual, transgender, queer, intersex and asexual (LGBTQIA+) individuals.
Read More
"I'm always seeking to expand my understanding of marginalized sexual orientations, gender identities and gender expressions, especially the unique needs and common experiences of queer and trans students when they utilize counseling and psychotherapy," Danilowicz said.
Duke's Center for Sexual and Gender Diversity renamed and revamped its ally training in 2016 to include new terms and research and to emphasize actions Duke students and employees can take to support the LGBTQIA+ community. These actions can include asking for a person's gender pronouns, posting inclusive materials such as posters and stickers in a classroom or office, and holding conversations within a Duke group or department.
The 3.5-hour training is free for the Duke community, and students, staff and faculty can sign up on the CSGD website. Upcoming training dates are February 23, March 6, March 29, and April 10.  All sessions take place in the Center for Sexual and Gender Diversity and are led by center staff.
"We believe that if you want to do the right thing and stand in solidarity with a group, that's a journey," said Nick Antonicci, the center's interim director. "It's a journey to begin recognizing the privilege that you hold in your life. It's a journey to begin understanding the experiences of others when you hold privilege. It's something that is a process that occurs over your entire life."
In another effort to create a more inclusive campus, the center has recently created the OUTDuke List, which features profiles of Duke University staff and faculty who volunteer to serve as an informal resource for other faculty, staff and students.
The list is meant to promote awareness and networking of the LGBTQIA+ and allied community at Duke, said India Pierce, the center's program coordinator.
"Visibility matters, and people need resources outside of our staff," Pierce said. "The OutDuke List is our effort to increase visibility on campus and for people to actively help others and reach out to others."
To join the OUTDuke List, fill out this form.