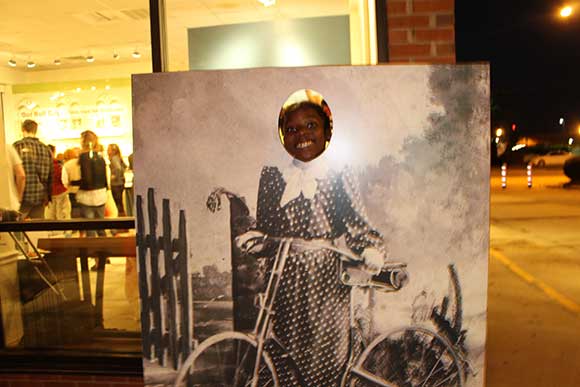 A Service-Learning course, Issues in Global Displacement: Voix Francophones class (French 325), explored the stories of refugees making their way to Durham in an exhibit at the Durham History Hub called "Resettlement Journeys: Central Africa to Durham" in November. Students in the class based the exhibit on their conversations with families they have been meeting with this semester who are refugees from Central African Republic and Republic of the Congo.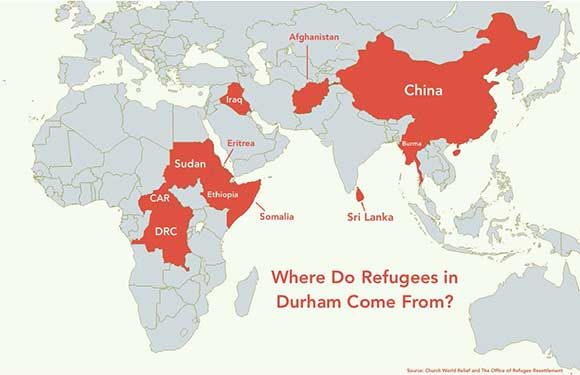 Several of the African refugees and their children attended the event and helped organize the exhibit with the Duke students. The exhibt was made up of statistics, quotes and photos exploring the refugees' lives. This population tends to be invisible in Durham, according to the professor, Deb Reisinger, and yet they are a fast growing part of the immigrant population settling here. 
The course built students' advanced language skills while exploring issues in global migration and resettlement. Through historical, political, and literary perspectives, it explored the current state of refugees and asylum seekers in Western host societies, with a particular focus on Francophone refugees in North America. Reisinger will continue to work with the refugee families with a new group of students taking a half-course this spring semester.