Summer Construction Projects to Begin on Campus
From Cameron to East Campus Union, major projects to impact motorists, pedestrians
As the academic year comes to a close, some construction and renovation projects are underway and others will begin soon, temporarily impacting pedestrian and motorist traffic, as well as access to some buildings.
Work includes intense efforts like the restoration of Duke Chapel to summer-specific work that will improve service and experience at the 88-year-old East Union Marketplace, the hub of East Campus' dining experience.
"The construction boom we see on campus today is more than $500 million, which rivals the same value of money spent to start Duke's campus in 1924," said Paul Manning, director of project management for Facilities Management. "By restoring many original buildings that are now 85 years old, we're building upon their beauty and preparing them for student use over the next 100 years by incorporating today's technology and sustainability features."
Here are current and upcoming projects and how they'll impact campus. To see locations of these projects, use the Duke Campus Map, which highlights construction spots across East, Central and West campuses.
All dates below are tentative, barring weather delays:
Union Drive-Towerview Road Intersection, Now through November
Crews are installing and relocating gas and hot water lines, as well as centralizing Duke's emergency power system to better provide service to academic and athletic buildings, including the new Student Health and Wellness Center, which is expected to be constructed in 2016. For a full list of details, see this Duke Today story.
Impact
Pedestrian and motorist traffic will be affected through the fall. A full list of dates and adjustments are available in this story. 
Student Health and Wellness Center, Now through November 2016 
The new, 72,000-square foot building will consolidate several offices under one roof, allowing more efficient communication and collaboration for student wellness needs. The new building will incorporate offices, therapy rooms, exam rooms, educational spaces and more. There will also be shared space for meetings, a pharmacy and gardens.
Impact
In the short term, pedestrian and motorist traffic will be impacted as utilities and infrastructure are upgraded at the construction site at the Union Drive and Towerview Road intersection. Details on sidewalk and road changes can be found in this story.
After initial construction is complete in late fall, the work zone will continue to be fenced off to pedestrian traffic. 
Duke Chapel Closure, May 11 through April 2016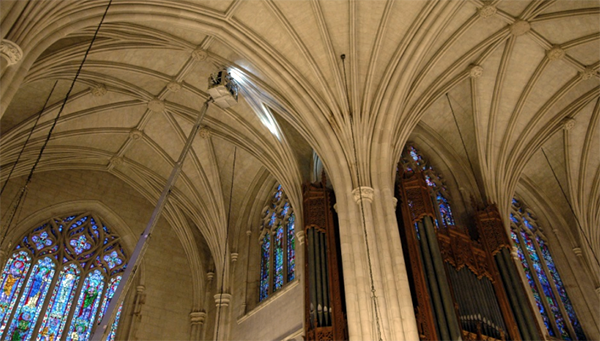 Beginning May 11, Duke Chapel will close for about a year to allow for internal and external restoration. The full scope of restoration work, which includes rehabilitating the ceiling and replacing the Chapel's original roof, can be read about in this story.
Impact
Since Duke Chapel's main worship space will be closed during restoration, administrators have made plans to move weekly services and special events to other locations. Sunday services will be in Baldwin auditorium over the summer and in Page auditorium for the 2015-16 academic year.  A full list of adjusted event locations can be found here.
Frank Bassett Drive Utility Upgrades, May 11 through August 2016
As part of upgrades to Wallace Wade Stadium, Facilities Management will oversee a variety of utility upgrades, including placement of new storm, sewer, chilled water, gas and electrical lines. Crews will block off land on the west side of the stadium at the east end of Frank Bassett Drive where trenches will be dug to bury new utilities. 
Impact
The construction area will not be accessible by pedestrians or motorists. Duke community members and visitors will still be able to access the Bassett Drive Parking and Grounds lots, but will not be allowed to travel between the two along Frank Bassett Drive, where construction takes place. Pedestrian walkways will be created between the two lots, as outlined on this map.
Duke buses will continue to serve both locations on the PR1 route. Because the Frank Bassett Drive roundabout will not be available, buses picking up passengers on that road will stop by the Science Drive-Frank Bassett Drive intersection. Buses stopping at the Grounds Lot will enter off Cameron Boulevard and loop around to exit the same way. Changes are outlined in this map.
East Union Marketplace, May through August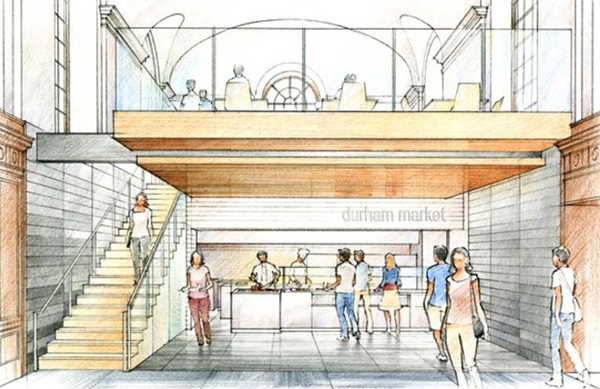 Renovations will alter the structure of several longstanding aspects of the East Union, beginning with relocation of the Duke Stores location to the old computer cluster area off the courtyard in Brown Residence Hall. Classrooms for Duke's first-year Focus Program will also be created in the basement and upper levels of the building.
Duke Dining will expand storage and move a food kiosk from the lobby area to dining space to eliminate crowding by main entry doors. Skylights will be created to allow for more natural light. Additional seating will also be installed.
"It's been 20 years since the last renovation to the Marketplace and East Union, so the upcoming renovations are long due, said Larry Moneta, vice president for Student Affairs. "The project will provide expanded access to more food venues, a dramatic enhancement to the aesthetics of the space and contemporary food preparation and serving stations conducive to the wonderful dining experience students will soon experience." 
Impact
The Marketplace will remain open during construction to serve Duke community members who remain on campus and visitors for summer programming. Areas of renovation will stagger closing to mitigate large-scale impact.
Edens Quad, May through October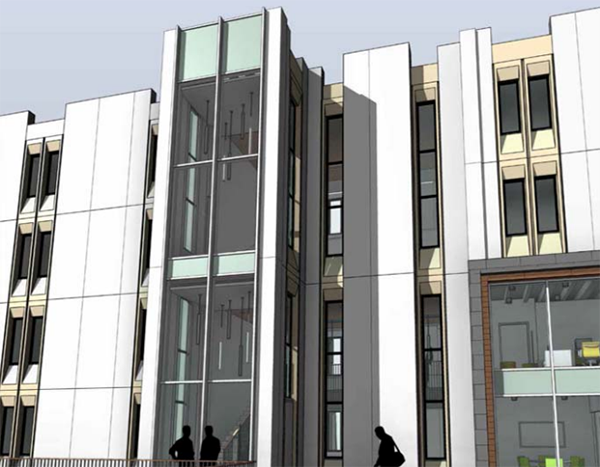 Renovation of the residence hall will modify the 1C building with a new glass entry to the quad. The space will include gaming and study rooms. Precast concrete panels will be removed in common rooms to open up and those spaces. A new fitness area will be added to the 2C building with glass doors opening up to a patio. Existing concrete railings will be removed and open railings with lighting added to enhance the walkway.
Impact
The residence hall quad will be vacated for the summer, so pedestrians won't have access. Crews will place a construction fence around the work area, maintaining normal walkways outside of the construction zone. 
Athletic Campus, Now through August 2016
Crews continue to upgrade Wallace Wade Stadium with many improvements, from new stadium seats to lowering the field and a new state-of-the-art scoreboard. A full list of improvements can be found in this story.
Additional work this summer will construct a new, two-floor south entry lobby and hospitality space for Cameron Indoor Stadium. The first floor will house a memorabilia display and ticket operations space. The second floor will feature hospitality space for up to 350 people. As part of the project, the ground floor south entry area of Cameron will be renovated to enhance office and restroom space. 
Lastly, the Scott Family Pavilion will be built just south of Cameron Indoor, adjacent to the Murray Building. The new facility will serve as a training site for Duke's Olympic sports and provide additional support for retail and ticketing operations. Additional office space for Duke Athletics staff will also be added.
Impact
Once construction begins in mid-April, pedestrian routes will be adjusted to avoid construction areas between Cameron Indoor and Wallace Wade stadiums. The two walking corridors on the west and east sides of Cameron will remain open, but pedestrians will not be able to cut across the front of Cameron due to construction. See this map for details. 
Additional pedestrian paths will be added for access around the Scott Family Pavilion construction and renovations to the Murray Building. Details can also be seen in this map.