Lost Property? Here's Where to Find It
Map highlights lost and found locations across Duke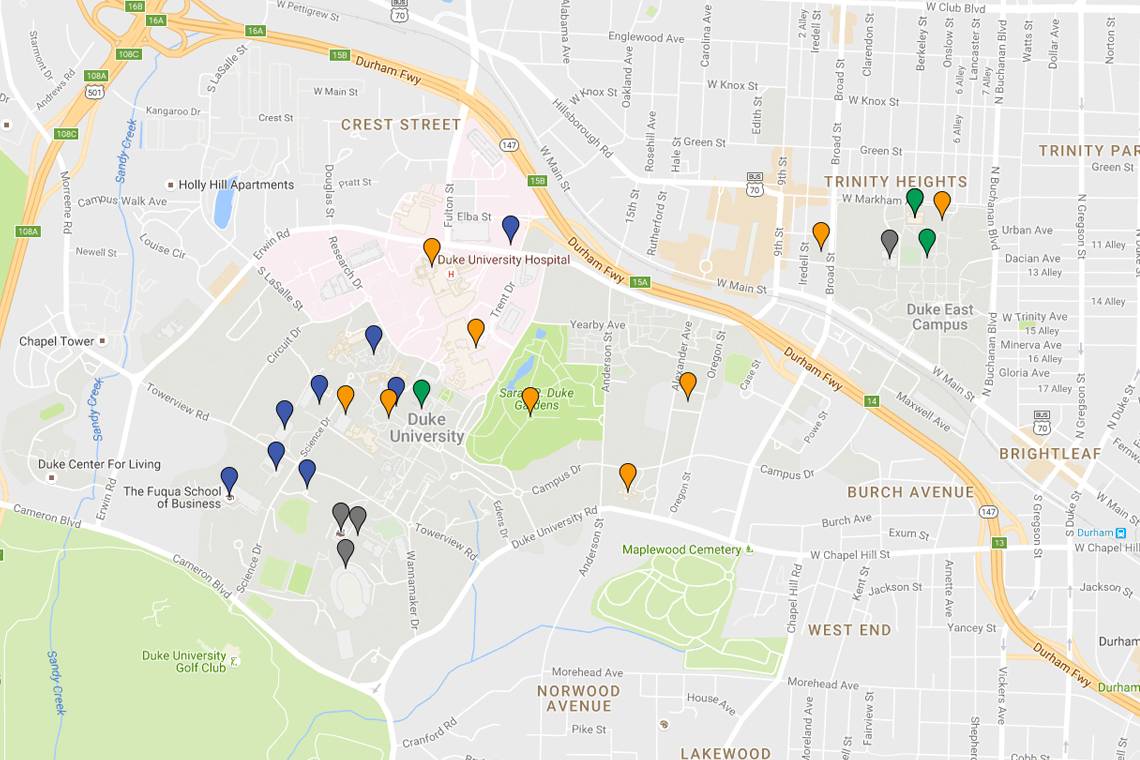 Across Duke's sprawling main campuses, things are certain to go missing: a cell phone here, keys or a wallet there.
With thousands of students, faculty, staff and visitors traversing Duke daily, personal property may end up in a nearby lost and found.
While an online listing or Duke Police can help locate an item, Working@Duke has compiled a map of 25 lost and found locations across campus. The clickable map provides location and additional information, including phone number and contact person.
Know of a lost and found not included on the map? Email working@duke.edu and let us know.